Luxury maternity brand Hatch is taking over operations for Motherhood & A Pea in the Pod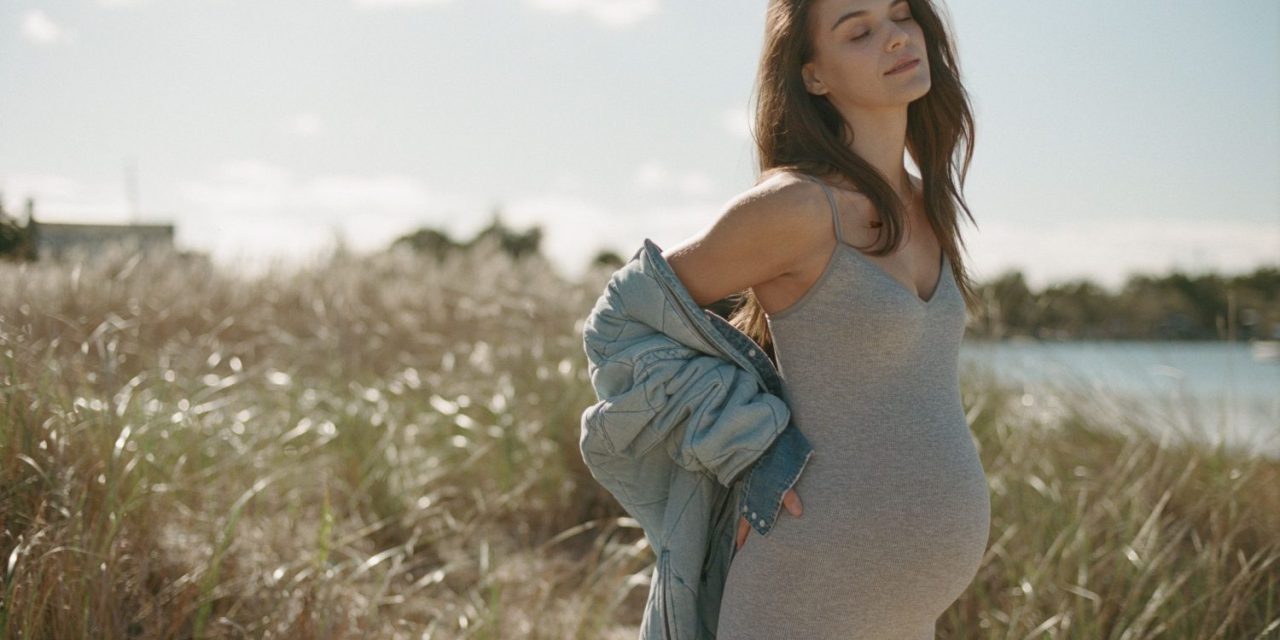 Hatch
Luxury maternity brand Hatch on Tuesday announced it's taking over the management and operations of legacy maternity brands Motherhood Maternity, A Pea in the Pod and Destination Maternity.
The consolidation is part of an undisclosed equity funding round between Hatch and Marquee Brands, which has owned the legacy companies since 2019 and is now a minority investor in Hatch. While Motherhood, A Pea in the Pod and Destination Maternity will retain their own brands, Hatch will oversee operations for all four companies under a new parent called Hatch Collective.
The announcement is a unique example of a DTC retailer growing large enough to absorb its legacy competitors. The Destination Maternity Corp. brands have been around since the 1980s. Hatch launched in 2011 selling high-end maternity wear and has grown steadily over the last decade. It now offers beauty and wellness products, has two physical locations, and has launched collections with the likes of J.Crew and Target. It saw 70% revenue growth in 2021, and 30% growth last year.
This comes at a time when the niche maternity sector is poised for growth: Future Market Insights anticipates a global CAGR of 6.7% over the next 10 years, fueled by celebrity influencer culture and meeting diverse product needs like fitness gear and postpartum clothing.
Hatch CEO and founder Ariane Goldman told Modern Retail that conversations with Marquee started about a year ago. A prior capital raise had been deferred due to the investment environment during the peak of pandemic lockdowns.
"It was not only, 'Let's look around and see what's going on out there,'" Goldman said. "It was, 'who's going to help us? Who's going to fund and fuel growth for Hatch?' And then it was in these conversations with Marquee that we realized, 'Wow, so much more can come out of this.'"
Having multiple brands under one company provides opportunity to sell products to expecting mothers at a variety of price points, Goldman said. Hatch has built its brand on high-quality, trendsetting products that can go for several hundred dollars apiece and are often seen on celebrities like Meghan Markle. Motherhood Maternity, by contrast, offers denim starting at $19.99 for its winter sale, and nursing bras under $15.
"I fundamentally believe that there's customers for all of them, and that we don't have to step on each other's toes," Goldman said. "I want to make sure that as we design these brands from one another, it's clear and distinct, especially for my team so that they can operate with that clarity of understanding who they're serving."
New brand directions
The Hatch news comes after years of struggles for the brands in the Destination Maternity Corp. umbrella, which filed for bankruptcy in October 2019. Despite having hundreds of physical stores, the retailer had struggled to stay profitable amid an e-commerce boom, and experienced high CEO turnover.
Marquee Brands made a winning bid to acquire the brands' intellectual property in December 2019. The deal included shuttering hundreds of remaining physical locations — which at one point totaled over 1,000 locations — and focusing on online retail. A $10 million credit infusion in June 2021 provided working capital and money for a new digital strategy. By late 2021, A Pea in the Pod launched two stores in Chicago and New York operated by Leap, while the rest of the brands remained online and wholesale.
Now under the Hatch Collective, each brand will have its own director that reports up to a centralized leadership team headed by Goldman. Hatch did not lay off any of its own corporate employees, and took on about 27 new employees as part of the deal, making a total headcount of 68 corporate employees.
The first steps in integrating the brands include revising and modernizing brand guidelines, as well as updating product lines. That might mean products look more like what shoppers could expect to see from Hatch — but without the steep price point.
"When I'm looking at the products we're inheriting, I think there's a real opportunity to modernize it," she said. "I get to really take the wisdom, the taste, the connection to customers, and apply it to these businesses that I think have been missing that for quite a while."
On the physical retail side, the two stores for A Pea in the Pod will close. Hatch has plans to roll out at least one other location of its own brand in 2023, adding to its flagships in New York and Los Angeles. But Goldman said any physical expansion for the other brands will likely hold off until late 2024.
"For the first I'd say 12 to 18 months, we really want to focus on successfully integrating," she said. "Retail is definitely part of the bigger picture… but it's going to be methodical and patient and just making sure we're making the right moves."
Goldman said the deal also will provide operational efficiencies and more customer data insights — such as merging distribution and logistics operations, and having more information about what kind of products and price points customers are looking for.
"Even though they went bankrupt, there were a lot of very profitable stores in certain markets," Goldman said. "So we can kind of pick up that wisdom and take it from there."
Repairing wholesale and vendor relationships will also be a main focus in the first six to 12 months, Goldman said. Motherhood Maternity, for example, can be found at Macy's, Nordstrom and Target. She plans to use the company's new financial status to bolster wholesale relationships with a more in-demand product assortment.
"I also have to get in there and prove that together that we're capitalized now, we can make moves, we can pay on time," she said. "A lot of people in this market don't have that opportunity in the market we're in. They're not in this financial position to be on the offense, and we are."
Goldman anticipates growing Hatch at 28% in 2023, with a 3% to 5% growth rate on the new brands.
Reaching new customers
Maternity, by nature, is a sector that has a short-lived customer. But Goldman said it's important to consider the "incoming class" of new moms that are entering the market every year — as well as post-delivery needs for moms.
"We're just getting smarter, we're getting more thoughtful, and we're staying longer with her through her," Goldman said. "Her LTV with us is extending because now we're doing nursing and fourth trimester, and we're providing a product that she can wear after she's a mom."
Rebekah Kondrat, founder at Rekon Retail, said the deal is a rare example of a start-up growing large enough to absorb its legacy competitors, a move that doesn't always end successfully.
Bag maker Le Tote, for example, bought out Lord & Taylor in 2019. But the store still went into bankruptcy, closed all its locations and now operates as an online-only retailer. Kondrat said this case is different given the parallels between the maternity brands, and the fact that Le Tote didn't have experience with physical retail. But Hatch doesn't have as many channels to contend with, making the transition more streamlined between the brands.
Kondrat said successful takeovers rely on "the right maturity level and the right opportunity." In the past decade, Hatch has been able to earn a reputation for high-quality clothing in part due to word of mouth, Kondrat said, which is particularly important for a small niche audience such as pregnant women. "There's this automatic trust in the recommendation," she said.
On that front, the deal has the potential for Hatch to lure new customers to its own aspirational brand, she said.
"That's one of the advantages of a situation like this, is that price point diversification," Kondrat said. "You hope you can grab that customer. Maybe they're not going to buy their entire wardrobe from your high-end collection, but now that they trust you, they might buy one or two pieces."
Goldman said that operating the new brands means being able to provide a mass market play that is functional and high-quality without the luxury price point.
"My mission across Hatch was always to be able to provide solutions to all women, and I always found it a little hard to kind of put my money where my mouth was there. Because at this price point, I can't serve all women," she said. "Now I get to put the touch and the why behind the product at a much better value."