JCPenney is the latest department store to announce a major turnaround plan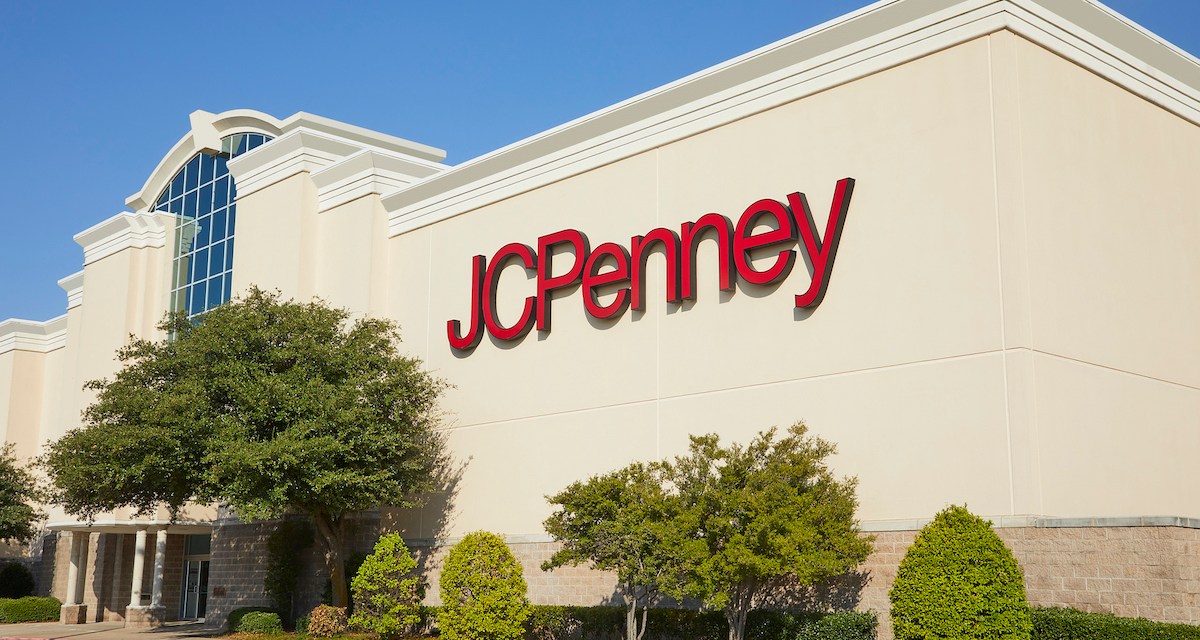 JCPenney
JCPenney says it plans to funnel $1 billion back into the business by fiscal 2025 to redo its website and app, carry out store upgrades and create a new inventory management system. It follows in the footsteps of other ailing department stores that have announced major turnaround plans after years of falling sales.
JCPenney, which announced the new strategy on Thursday, will fund the investment using its existing cash flow, CEO Marc Rosen shared on a call with members of the media. "We're in a really strong financial position right now… and we will not be taking on any additional debt to fund or to pay for this investment," he said.
The company's turnaround efforts come at a crucial time for department stores, many of which are struggling to make sales as customers scale back on discretionary spending and put more money towards essentials. In fact, Macy's, Kohl's and Nordstrom all reported a drop in net sales this most recent quarter. For the full year ending in January 2023, JCPenney's net sales fell 3.4% year-over-year to $7.6 billion. Overall, department store sales dropped 1.5% over the first seven months of 2023, compared to a year ago, Census data shows.
JCPenney was one of the earliest companies to offer items online in the 1990s but struggled to keep up with the shifting retail landscape amid multiple leadership changes. By 2020, it had racked up $5 billion in debt, and it filed for bankruptcy in May. JCPenney was rescued from bankruptcy that same year after Simon Property Group and Brookfield Property Partners acquired the company for $800 million.
Rosen took the helm at JCPenney the following year after serving as executive vice president and president of Levi Strauss Americas. At the time, he published a statement saying he was "eager to propel the business into its next era and connect with our customers in new ways."
Along similar lines, JCPenney hopes its new plan can spur long-term growth and increase customer retention. To start, JCPenney will upgrade its mobile app and website to include better product imagery and descriptions and make it so that customers can "search and find products more easily," Rosen said.
JCPenney will also upgrade its more than 650 stores by adding a fresh coat of paint, installing new lighting and centralizing checkout. JCPenney closed 175 locations during 2020 and 2021, citing a "store optimization strategy to better position the company for sustainable, profitable growth."
JCPenney also says it will create a new point-of-sale system to "better integrate with inventory," as well as speed up its in-store Wi-Fi networks. More than 100 of JCPenney's stores have already undergone renovations.
In addition, JCPenney will incorporate new technology like artificial intelligence into its supply chain to make it easier to get "the right product to the right customer at the right time," Rosen said. A new inventory management system will make it easier for JCPenney to fulfill orders quickly and reduce purchase delivery times as well, according to the company.
Bryan Gildenberg, founder of the consultancy firm Confluencer Commerce, told Modern Retail that there are "interesting aspects" of JCPenney's plan. He particularly praised JCPenney's emphasis on inclusive sizing in its product assortment. However, "the revamping of the store experience, a lot of what they're talking about there feels like it was table stakes five years ago, never mind now," he said.
Department stores have been grasping for ways to rightsize their businesses for years. In 2020, Macy's announced its three-year Polaris strategy to "return Macy's to sustainable, profitable growth," CEO Jeff Gennette said. The plan involved expanding Macy's assortment, accelerating its digital channel and revamping its loyalty program.
However, Macy's sales remain under pre-pandemic levels as all these efforts haven't been enough to keep sales growing in stores. The company is now, in part, betting on owned brands to drive growth; its newest, On 34th, launched in August, and Macy's plans to roll out three more private brands by the end of 2025.
Similarly, in 2021, Nordstrom outlined its turnaround strategy, which involved growing its assortment, expanding the reach of Nordstrom Rack and boosting its digital business to represent 50% of total sales going forward. Like Macy's, Nordstrom reported second-quarter net sales below 2019 levels.
Gildenberg said he considers the department store sector to be "the most troubled brick-and-mortar format there is." "That role that department stores used to play of… sourcing and curating fashion for shoppers, it's hard to figure out what the department stores' job is in a world where people can do that on the internet," Gildenberg explained.
In addition, he added, "JCPenney has a fundamental problem that has nothing to do with JCPenney, which is that the malls that they are in are losing share of traffic to everything."
Another challenge JCPenney faces, Gildenberg said, is that the company doesn't really have a category it owns. Nordstrom, for instance, is an "amazing shoe retailer."
One of the categories JCPenney is increasingly focusing on is beauty. In September, JCPenney said it would expand its JCPenney Beauty concept from 10 brick-and-mortar locations to 600 stores by spring 2023. Since launching as a pilot in 2021, JCPenney Beauty has onboarded more than 170 brands, according to a press release.
JCPenney is also working to grow its private label business, which includes brands such as Stafford and Okie Dokie. This week, JCPenney announced a new partnership with celebrity stylist Jason Bolden to reimagine collections for the private labels J.Ferrar and Worthington. Growing this category is important, Gartner director analyst Kassi Socha told Modern Retail, because more cost-conscious customers are turning to private labels to cut down on costs.
Despite department stores' struggles, Socha said that "there is still a path to success for retailers who are willing to invest in technology and customer experience to drive a great physical and digital store experience," she told Modern Retail. "The retailers that will succeed will create a great hybrid shopping experience, recognizing that the consumer… is looking for a retailer that meets their needs in the moment."