Earnings
// August 25, 2023 ■ 5 min read
'There are superior business models': Why department stores are losing sales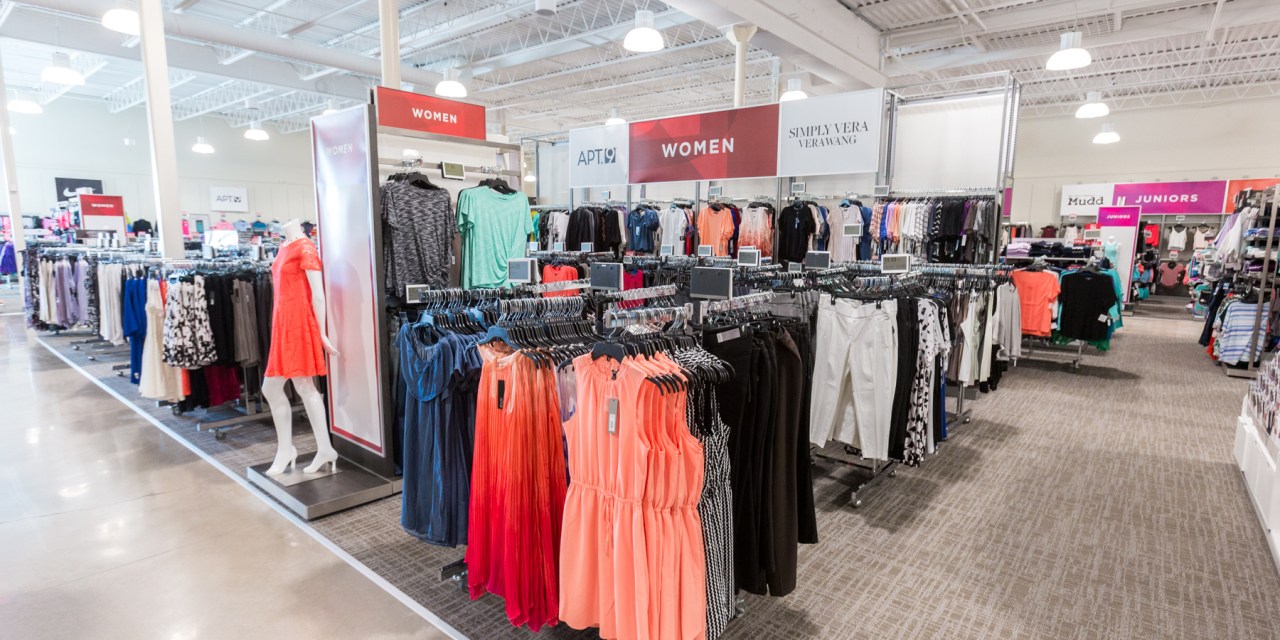 America's biggest department stores are still struggling to sway shoppers as consumers cut back on spending.
For its second quarter, Macy's recorded $22 million in net losses, down from a profit of $275 million the same time last year. Meanwhile, Kohl's second-quarter profits plunged 60% to $58 million, and Nordstrom's second-quarter net sales dropped 8.3%. Macy's and Kohl's reported a decline in revenue in their credit card businesses, as well. On the whole, department store sales dropped 1.5% over the first seven months of 2023, compared to a year ago, according to Census data.
Department stores have been sounding the alarm on inflation for several quarters now, saying that higher prices are dissuading customers from buying goods like apparel and toys and games. During Tuesday's earnings call, for instance, Macy's CEO and chairman Jeff Gennette said that customers "are not converting as easily" and that they have "aggressively pull[ed] back" on spend in discretionary categories.
But, in some cases, the picture is even more dire than it was before the pandemic. Nordstrom's second-quarter net sales, for instance, are down 3.1% compared to the same period in 2019. That number is even higher for Macy's, at 7.5%, and Kohl's, at 17%. And, while inflation remains high, it is down from last summer's levels; the annual inflation rate in June slowed to 3%, the smallest 12-month increase since March 2021, according to the Bureau of Labor Statistics.
What's behind the slipping interest in department stores? Retail insiders say a few factors are at play, including product assortment, pricing strategy and value performance.
Over the past few months, department stores have seen some categories do better than others. Gennette, for example, said that beauty, women's contemporary and designer apparel and shoes were Macy's top performers this past quarter, while handbags, men's and dresses were "challenged." Nordstrom's activewear sales were "up slightly from last year," while Nordstrom Rack women's apparel performed "lower than average," Nordstrom president Pete Nordstrom said during an earnings call on Thursday.
Some of this difference in performance may have to do with consumer preferences, but how merchandise is displayed also plays a role, Neil Saunders, managing director at GlobalData Retail, stressed. In a note about Kohl's, for example, Saunders wrote that most stores "are still too crowded with merchandise, are too hard to shop and are nowhere near enticing enough to persuade consumers to buy."
Macy's, Saunders said in a different note, has "a lack of care in merchandise selection and a complete breakdown in how that product is displayed in store." "This dissuades customers from buying and it eventually deters some from visiting," he added. "This, in turn, weakens the productivity of stores. Ultimately, this makes it much harder to invest in improving shops."
Department stores say they're making an effort to switch up where and how they put out product. Kohl's, for example, will be increasing its products in gifting, impulse, decor and pet and will move gifts to the front of the store, CEO Tom Kingsbury said during an earnings call Wednesday. Macy's is seeing strong demand for luxury, so it is remodeling Bloomingdale's stores to have a "larger concentration of luxury brands and products," president Tony Spring, who takes over as CEO in 2024, said.
But, all of this product has to be strong in the first place, Steve Dennis, retail analyst, podcast host and author of "Remarkable Retail," pointed out. Compared to Target or Dick's Sporting Goods, for department stores, "it's just a question of, what is their product differentiation?" Dennis said. "There are a lot of places you can go to get a pair of khakis or a golf shirt or cargo shorts… I think when you're in those price points, it's really hard to know, what's that point of differentiation?"
Shoppers may gravitate towards department stores for discounts on major brands. But, many department stores are actually switching up how they do promotions and deals. Kohl's, for instance, started reducing promotions in the second quarter and eliminated online-only offers in favor of more targeted offers and clearance events. Macy's, similarly, "reduce[d] the length of seasonal clearance activity by several weeks," Gennette said.
This switch in pricing strategy can actually hurt a business. At Kohl's, for example, "sales were impacted, as expected, by the elimination of online-only promotions as we work to simplify our value strategies," CFO Jim Timm said. If department stores are cutting back on deals, shoppers have other places they can look for discounts, including marketplaces like Amazon.
"The reason why the department stores have lost market share is because there are superior business models," Dennis said. "You can lower your price… [but] part of the reason why Kohl's and Macy's and JCPenney have such problems is they can only drive the top line, and they discount like crazy. So, they box themselves in."
Macy's is betting on private brands to drive growth and recapture revenue. It released its first new private brand, On 34th, earlier this month and has plans to roll out three more by the end of 2025. Kohl's is having less luck with that category, and this past quarter, national brands still "outperformed" private brands, Kingsbury said. However, Kohl's did see solid sales for private brands such as Apartment 9 and LC Lauren Conrad. Nordstrom customers responded "positively" to private brands during Nordstrom's Anniversary Sale, according to its president.
Zooming out, department stores have been losing out to online retailers and specialty retailers for decades, Dennis said. In fact, Ulta Beauty now has a bigger market cap than Macy's, Kohl's, Nordstrom and Dillard's, combined. The market size of the department store industry in the U.S. has declined 4.1% per year, on average, between 2018 and 2023, according to IBISWorld.
Historically, department stores have struggled to keep up with retail trends. Even before the pandemic, retailers such as Sears and Barneys declared bankruptcy after failing to resonate with customers. While department stores grew digital sales during Covid, they also created some confusion by launching marketplaces or new store formats that went against their traditional roots. Today, they continue to face competition from DTC stores, online retailers and big-box companies.
As for a solution, "I think the unfortunate thing is, it's not clear what they should can do at this point, because they started so late to address this," Dennis said. "What's the reason all the people started shopping at TJ Maxx and Ulta and Target and Amazon? What is it they're going to do to win that business back? Because it's a declining category as a business model, so if they don't start gaining back significant market share, they're just going to slowly sink into oblivion."