'It's the small brands with little leverage that tend to suffer the most': Vendors react to Rite Aid's bankruptcy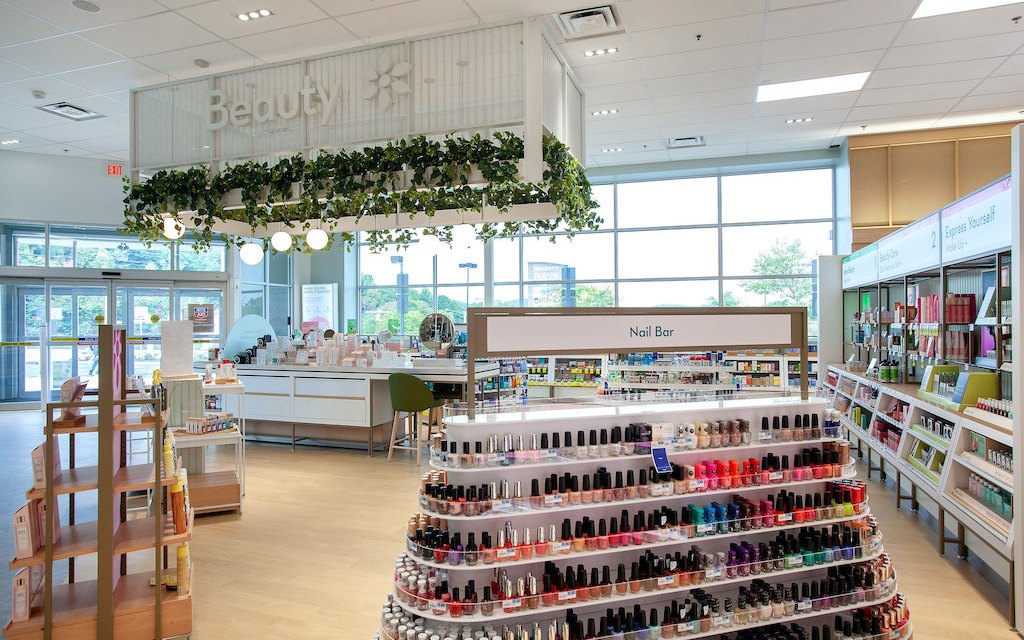 With the outcome from Rite Aid's Chapter 11 filing being settled in the coming weeks, vendors are awaiting to hear how their deals with the drugstore chain will be impacted.
Rite Aid's October 15 filing lists $8.6 billion in total debts and $7.6 billion in assets — which include outstanding debt to companies that sell goods at Rite Aids. Among these creditors are retailers like CVS and Kroger, as well as food giants like Frito-Lay, Pepsi and Lindt, which are owed millions of dollars by Rite Aid. The hearing to approve the settlement is set to take place on October 26, in the U.S. Bankruptcy Court in New Jersey. Even with the restructuring underway it will take some time for things to turn around, as Rite Aid expects the current fiscal year's losses to hit up to $680 million by next spring.
At this time, Rite Aid plans to close at least 150 stores across the country, including dozens in major hubs like California, New York, Rite Aid's home state of Pennsylvania. Already, over 200 Rite Aid locations have closed their doors since 2021, with some reports that up to 500 could close in the coming months. The latest developments are likely to result in a ton of disruptions for brands that sell at Rite Aid — particularly smaller startups. According to retail brand executives who spoke to Modern Retail, thus far no order changes have been made by Rite Aid. However, these companies are monitoring the situation closely before making any decisions regarding inventory distribution through Rite Aid, and had already. been preparing for a potential bankruptcy.
In the last few years Rite Aid's big competitors, Walgreens and CVS, have moved to focus more on becoming health and wellness destinations. While Rite Aid also attempted to remodel stores and rebrand with a bigger emphasis on its pharmacists, the chain has been plagued by losses related to opioid lawsuits. At this time, Rite Aid is largely focused on restructuring its pharmacy business and retail footprint. But depending on how things shake out, the bankruptcy could have a longterm effect on just how willing brands are to sell through Rite Aid.
Eric Horn, a bankruptcy & restructuring partner at A.Y. Strauss in New York, told Modern Retail that Rite Aid's ability to operate going forward depends on how the assets sales go. "Right now there is a stalking horse bid for Elixir, the pharmacy business," Horn explained. Last week, Rite Aid announced plans to sell Elixir to MedImpact Healthcare Systems. The second segment of business is the retail side, which doesn't have a stalking horse bidder yet. "But the court did approve the bidding procedure with respect to that asset class." 
As for the outstanding debts to consumer brand creditors, Horn said it will come down to what portion of Rite Aid's $3.45 billion debtor-in-possession, or DIP financing "can be used toward payments of ordinary course of business."
"They [Rite Aid] have quite a diverse set of inventory they sell, so there are numerous vendors involved," he said. "The question is how these vendors get treated, and whether some of them will be deemed critical."
One executive of a brand sold at Rite Aid said the company began taking measures to secure upcoming payments. He said that for a relatively small brand, there isn't much to do but wait for the bankruptcy reorganization to be complete.
"The reality is the only thing we've had to change is to tighten up our terms, which we did in early September when bankruptcy reports ramped up," the executive said. Under the new terms, Rite Aid has to pay the company within two weeks of order shipments. "This means if things change with the bankruptcy, they'd only be on the hook for payment for a couple of weeks," he added. At this time, the company stopped shipping products until there is an update on future orders.
It's also unclear where the inventory at the closing stores will be moved, he said, and whether Rite Aid will stock it in nearby stores or send it back to the vendor. The executive confirmed at this time Rite Aid hasn't given an update on next steps, but said in these cases "it's the small brands with little leverage that tend to suffer the most."
Naturally, upstarts with a few hundreds thousand dollars of orders aren't necessarily a priority for a struggling retailer. According to one DTC founder, Rite Aid's troubles with paying partner brands began long before the bankruptcy filing. Jeff Abraham, CEO of sexual wellness brand Promescent, said his brief experience with Rite Aid foreshadowed the current troubles. "We got into Rite Aid back in 2016, and within six months pulled out due to delayed payments," Abraham said. "Dealing with all the back-and-forth wasn't worth the time and effort for a company our size."
Another executive, at a personal care brand, told Modern Retail that Rite Aid is a relatively small wholesale account for them, but the team is "keeping a close eye" on the evolving situation. She confirmed that to date, her company has been paid in full for orders that have gone out to Rite Aid.
"I have no idea how this will impact us down the line, but for now it's a matter of monitoring things," she said. And while Rite Aid isn't a big revenue driver for the company, the executive said the hundreds of store closures will at the very least impact the brand's reach. "It's unfortunate because Rite Aid locations tend to be in a lot of underserved communities," she concluded.