International apparel retailers are snagging real estate space in the U.S.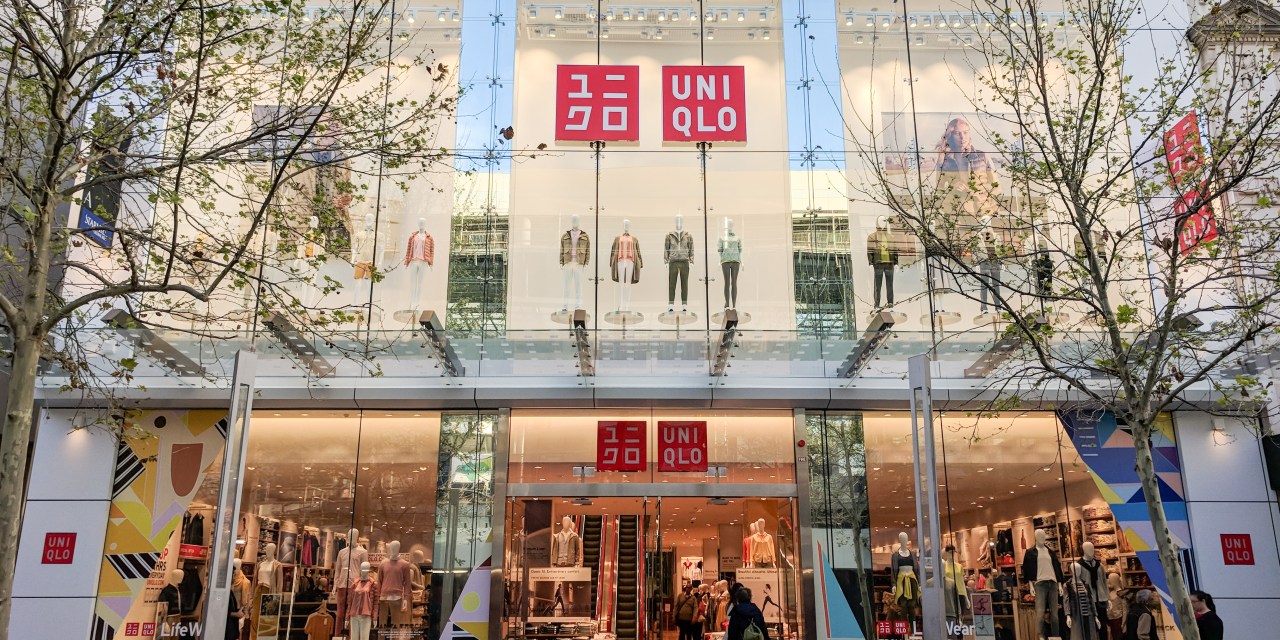 International apparel retailers hoping to win the favor of American shoppers are increasingly building out a fleet of stores in the U.S.
Japanese casual wear retailer Uniqlo said in April that it plans to open four locations in the U.S. this summer as part of its goal of having over 200 stores in North America by 2027. Spanish fashion retailer Mango is also focusing on a U.S. expansion, with plans to have 40 stores in the country by 2024. Value-based fashion and home goods retailer Primark, on the other hand, plans to open three new U.S. stores this summer.
It's no surprise that apparel retailers abroad are interested in taking a slice out of one of the largest consumer markets. But while there are plenty of ways to enter the U.S. market, such as partnering with an established retailer, having a standalone physical store lets international players have control over their messaging and shopping experiences. However, these retailers are expanding their presence in the U.S. market during a highly competitive environment, where existing players are vying for shoppers who are pulling back their discretionary spending.
"You'll set yourself apart in a better way if you have your own standalone stores rather than be represented as part of the assortment of a large department store," said Dmitry Magas, senior manager at The Parker Avery Group. "At the same time, it is of course higher risk."
Apart from real estate costs, apparel retailers must also grapple with ways to localize their assortment in a country as large as the U.S., Magas said. Uniqlo told Reuters that localizing its assortment in different parts of the country is "challenging" because of the range in climates and shopper experiences. 
While there are some nuances in every geographic region, apparel retailers — especially those that appear to a younger demographic — have the advantage of following universal trends. Sky Canaves, senior analyst at Insider Intelligence, said that regardless of location, younger shoppers tend to look for trendier clothing items and are open to exploring new European brands. 
"A lot of the trends that we see are pretty similar globally. So it's just more a matter of how they're dispersed," Canaves said. "Consumers can see what people are doing around the world and the speed at which trends travel the world is much faster than it ever has been before."
Canaves also credits social media trends for driving some of these global trends. For example, Uniqlo hauls have racked up hundreds of thousands of views on TikTok with products like its round mini shoulder bag gaining public attention. Uniqlo reported in its second-quarter earnings that North America was one of the regions where it had a "significant" increase in profit and revenue. Uniqlo's international business, which includes North America, grew 27% year-over-year to 755.2 billion yen ($5.4 billion). 
Mango, on the other hand, said it plans to target states where it already has strong online sales. Mango achieved record sales last year with a revenue growth of 20% from the previous year. "Something has changed," Mango CEO Toni Ruiz told Reuters about its expansion in the U.S. "They now have a different and better perception of European brands."
However, these international retailers are expanding their store count in the U.S. at a challenging time. Existing apparel retailers are seeing shoppers hold back on buying new clothes due to economic uncertainty, including rampant layoffs and inflation. For example, fashion retailer J.Jill's net sales were down 4.9% year-over-year in the first quarter and German-founded footwear brand Dr. Martens saw its fiscal year revenue in its America region drop 1% on a constant currency basis despite reaching a record revenue milestone of a billion pounds.
Plenty of international retailers have tried and failed to enter the U.S. market. Mango has had two failed attempts to expand in the country. In 2014, Mango's annual profit dropped 11% following its investments in international expansion. Scotch & Soda, an Amsterdam-based brand, recently closed a number of locations in the U.S., some of which had just recently opened months prior.
"It's a challenging environment, particularly for the apparel industry all around," Canaves said. "Taking a very slow and steady long-term approach will probably work best rather than getting into too much, too quickly and not being able to meet their targets."
Although challenging, the economic conditions present an opportunity for some international players to offer value-based options to shoppers. Kevin Tulip, Primark's U.S. president, previously told Modern Retail that its affordability proposition could appeal to U.S. shoppers spooked by inflation.