How traceability became the latest eco-friendly buzzword in apparel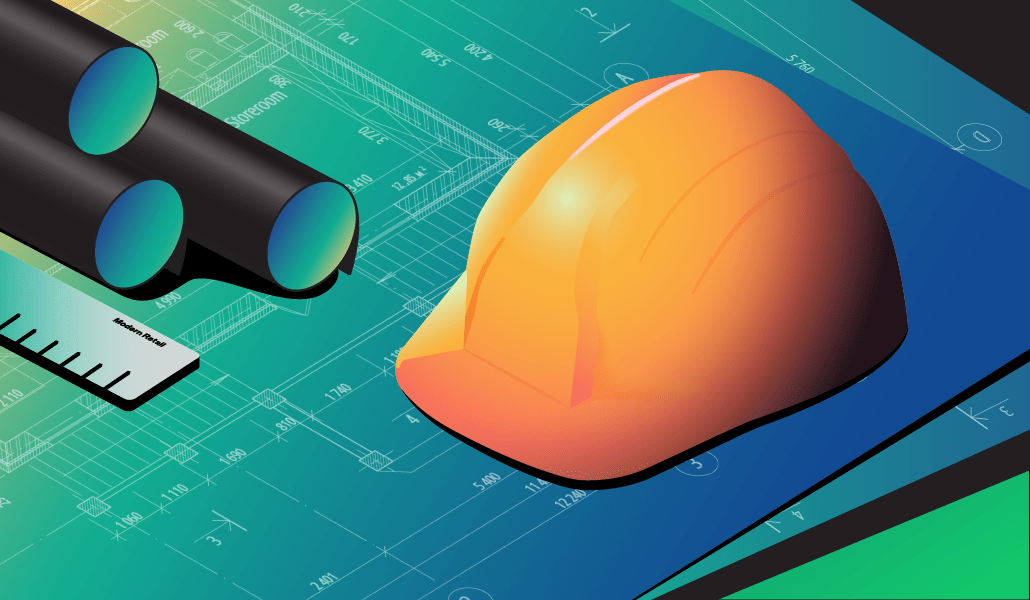 While clean and vegan labels have flooded the beauty industry in recent years, 'traceable' appears to be their apparel counterpart.
Traceability is the ability to track the production process of a product from the raw materials' source to where the finished products were delivered. While traceability is not necessarily a new concept in retail, more brands appear to be jumping on board. French fashion house Chloé is enabling products to be completely traceable and ready for the resale market through a digital ID system called Chloé Vertical. Just a few months ago, in June, Tapestry, H&M Group and Adidas were some of over a dozen retail brands that signed a pledge to ramp up transparency in the leather supply chain.
Unlike other greenwashing claims — such as green, clean or vegan — traceability is increasingly becoming part of policies in some markets. The European Union is working on pieces of legislation that cover fast fashion, textile waste and transparency. One of the requirements in the Ecodesign for Sustainable Products Regulation, for example, is a "Digital Product Passport" which offers transparency on a product's sourcing and environmental sustainability.
"Providing information on your suppliers and disclosing from a compliance standpoint are essential parts of oncoming regulations," said Balaji Santhanam, associate partner in the retail, consumer goods and logistics practice at Infosys Consulting. "How you disclose that data to the consumers, which is a part of the law, is through traceability."
Brands' approach to traceability appears to differ from one another. The Chloé Vertical, for example, lets people see how the brand's leather comes from French farms and the hides are tanned by Haas, a French tannery. Women's Wear Daily also reported that Adore Me will be partnering with traceability platform CommonShare and launch Digital Product Passports for its goods to boost its ESG reporting standards and comply with the EU's stricter standards.
Meanwhile, knitwear brand Sheep Inc. has taken traceability a step further by allowing customers to adopt a sheep by choosing from a selection of sheep selfies, name it and track it in real-time. 
Traceability and transparency have long been in the dictionary of direct-to-consumer apparel brands. For example, Everlane said it makes in-person factory visits to validate ethical working conditions and requires third-party auditors to verify the safety of environmental conditions. Allbirds, on the other hand, said that its goal is to have 100% of all its supply chain tiers mapped by 2025.
"In creating this, it shows that there has been a very real, tangible journey that the garment has gone through," Sheep Inc. founder Edzard van der Wyck told Women's Wear Daily. He said that the initiative was meant to push people into thinking about where their products come from. "It's more engaging than if we were simply giving you a list of information," he added.
The main selling point of traceability-related initiatives is for brands to give shoppers more insight into both the environmental and the human rights impact of the supply chain, said Lauren Beitelspacher, associate professor in marketing at Babson College. She said that by showing all the manufacturers and ventors they work with for years, apparel brands — especially those that have a negative reputation for their environmental impact — can help solidify their eco-friendly claims.
Shein, for example, has repeatedly been criticized for its treatment of factory workers, but in April, the fast-fashion giant invested an additional $55 million in its Supplier Community Empowerment Program meant to offer upskilling initiatives for workers and tech advancements, among others.
"It helps give a sense of authenticity because some brands have been accused of greenwashing," Beitelspacher said. "It's hard for brands that have been around for like 50, 60, 70 years. Younger consumers perceive any sustainability initiatives that they engage in, with those older brands, they perceive them as inauthentic."
The negative perception some consumers have about these apparel brands aren't unfounded. In fact, the fashion industry and its supply chain was responsible for 4-6% of global greenhouse gas emissions, according to Infosys Consulting's Santhanam.
While being traceable gives brands good PR — in addition to staying compliant to upcoming regulations — complete transparency has negative side effects. For example, with the names of their manufacturers out in the open, other brands could poach these facilities. Setting up the technology to make a company's supply chain can also be pricy.
Still, Suzy Davidkhanian, vp of content for retail and e-commerce at Insider Intelligence, said there is no going back from this trend. More consumers are demanding retailers to be more environmentally friendly in some capacity. She added that by being fully traceable, retailers could also minimize product waste and, therefore, also improve margins.
"It is one of these new buzzwords that lends itself very well into this sustainability playbook. I do think that of all of the other things that retailers are potentially doing, this one is so much more transparent and holds," she said. "It's like the accounting ledger so you can't fake it."