How Misfits Market and Imperfect Foods are combining operations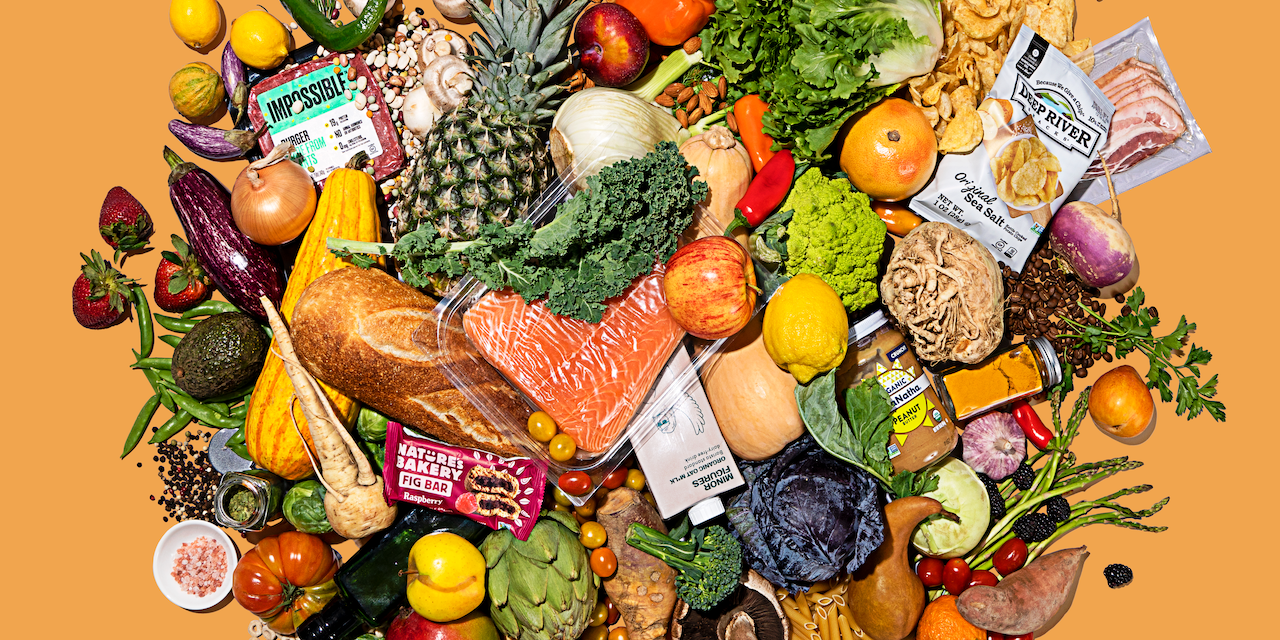 Misfits Market
Get news and analysis covering the modernization of retail and e-commerce, delivered to your inbox daily. Sign up for the Modern Retail Daily Newsletter here.
Misfits Market and Imperfect Foods are in the process of becoming one cohesive organization.
Last September, online grocery service Misfits Market announced the acquisition of competitor Imperfect Foods for an undisclosed figure. The deal came after years of the two companies trying to grow in the "ugly grocery" category; The model is built around these startups sourcing unwanted and excess groceries from farms and food producers – typically for aesthetic purposes – and selling them to customers for up to 40% off.
The merger came after both startups raised hundreds of millions of venture capital and grew their customer base during the pandemic era. Misfits Market has raised $526.5 million over five funding rounds, while Imperfect Foods raised $229 million to date. Imperfect Foods currently delivers to over 400,000 households across the U.S., and received 11 million orders in 2022. Meanwhile, Misfits Market surpassed 400,000 customers in 2020 and 5x growth in active customers between 2020 and 2021. Now, the two  companies have joined forces in hopes of streamlining operations and sharing costs in the often-expensive online grocery space.
According to Misfits Market, the combined business is on track to hit $1 billion in sales and reach profitability by early 2024.
Kai Selterman, chief strategy officer at Misfits Market, told Modern Retail that the merger "has been showing how many synergies we have, which was one of the largest reasons for the acquisition." In just a short few months since the deal closed, Selterman said that Misfits Market and Imperfect Foods have been able to combine processes, logistics systems and teams. 
But, "there is a lot of thought being put into what the co-brand will look like, that's still being decided," Selterman said. The companies' internal structures are still in the process of being combined. For example, the combined company has yet to determine the future singular name or website address. Currently, both Misfits' and Imperfect's websites are still functional, and both customer bases are still using the platform they're signed up for.
The first order of business has been to consolidate the fulfillment and assortments, so that both platforms offer many of each other's products. For instance, Misfits Market is already selling some of Imperfect Foods' private-label items, such as cold packed meat and poultry.  
"Right now, the focus is really on the back-end systems," Selterman said. The biggest example of this is sharing of a first-party van net network, which Imperfect Foods already had and is now part of the combined company. "So we're working diligently to make sure we're getting as many orders as we can onto these vans," Selterman added.
With the consolidated distribution network, Selterman said the Misfits Market platform can now offer more options, like free shipping with lower minimums. Another perk from the shared van network is the ability to offer both sets of customers a packaging return program.
A newer, bigger private label 
One of the biggest updates has been among the grocery merchandise, mainly featuring both companies' growing private label assortments. While both platforms still sell other brands' products, the two are focused on building out their in-house assortments. These include Misfits Market's pantry brand Odds & Ends, launched in 2022, and Imperfect Foods' eponymous label that debuted in 2021.
Over the last few years, Imperfect's strategy has been to launch creative, unique products in the vein of the Trader Joe's model, Selterman explained. Meanwhile, Misfits' time has largely focused on pantry staples like olive oil, sauces and nuts and seeds. Now that the two private labels have formed a diverse SKU portfolio, Selterman said the R&D approach won't change, but the newly formed company will double down on expanding private labels.
Other customer-facing digital features are being shared across both platforms. 
Prior to the acquisition, Misfits Market was already moving away from weekly subscription boxes to a more flexible ordering model. That has been accelerated due to the quick scaling from the merger. 
Moreover, a points-based loyalty program that rewards Misfits Market shoppers with store credit was rolled out in the past few months; Imperfect Foods, which had previous plans to launch its own rewards program, will start using the one built by Misfits Market. 
"The thought behind the program was that people want value and discounts during an inflationary environment," Selterman said. "But we want them to go to the customers using our platform frequently." Misfits Market also launched a shoppable app in 2022, which Selterman said was a big milestone for the company.
Pooling resources as online grocery demand slows
Throughout 2023, customers can expect new categories and products on both platforms. "We're actively looking into things like frozen foods and household goods," Selterman said. "We also want to make sure that Imperfect customers can get on the loyalty program and exciting new offerings, like the new wines." 
As for product sourcing, partnering with startup brands is still a large part of the strategy. "We'll be doing a cool upcycle challenge where we'll have a bunch of brands pitch us an idea for their upcycle product," Selterman said. The winning brand will get a spot on Misfits for a limited time.
Selterman also mentioned that because both companies' pricing models are predicated on direct supplier relationships, the new business hopes to attract more price-conscious customers. "Looking back about two years ago, convenience was the big draw, and for some customers it still is," he said. "But we're definitely seeing a shift in sentiment where they also want quality and value, so we're trying to wrap all that together into one offering." 
While the growth of online grocery sales has slowed down since the peak of the pandemic, some segments continue to be sticky. As a result, many delivery startups either saw revenue flatten, or were forced to shutter due to exponential costs and low demand.
Frank Riva, vp of marketing at retail analytics firm 1010data, said that higher prices at grocery stores have some customers seeking out more affordable delivery options. "We're seeing strong online growth in the mass and club sector as shoppers are looking for more value given inflationary pressures," Riva said. "We would expect to see similar trends continue in the near-term."
Riva also said that with this slowdown in online grocery growth and traditional retailers wanting to continue expanding their own delivery businesses, more M&A. may be on the way. "Combined with a more cautious VC investment approach, consolidation will most likely be a strong strategic consideration among others," Riva said.  
That's been the case for Misfits Market's decision to buy out Imperfect Foods in hopes of growing market share. "There's a lot of fixed costs and capital needed to ship food to customers," Misfits' Selterman said. "It's not easy and no one's really figured it out yet, but having the scale does make it easier."