Earnings
// October 28, 2022 ■ 4 min read
How Hoka's popularity is fueling record growth for Deckers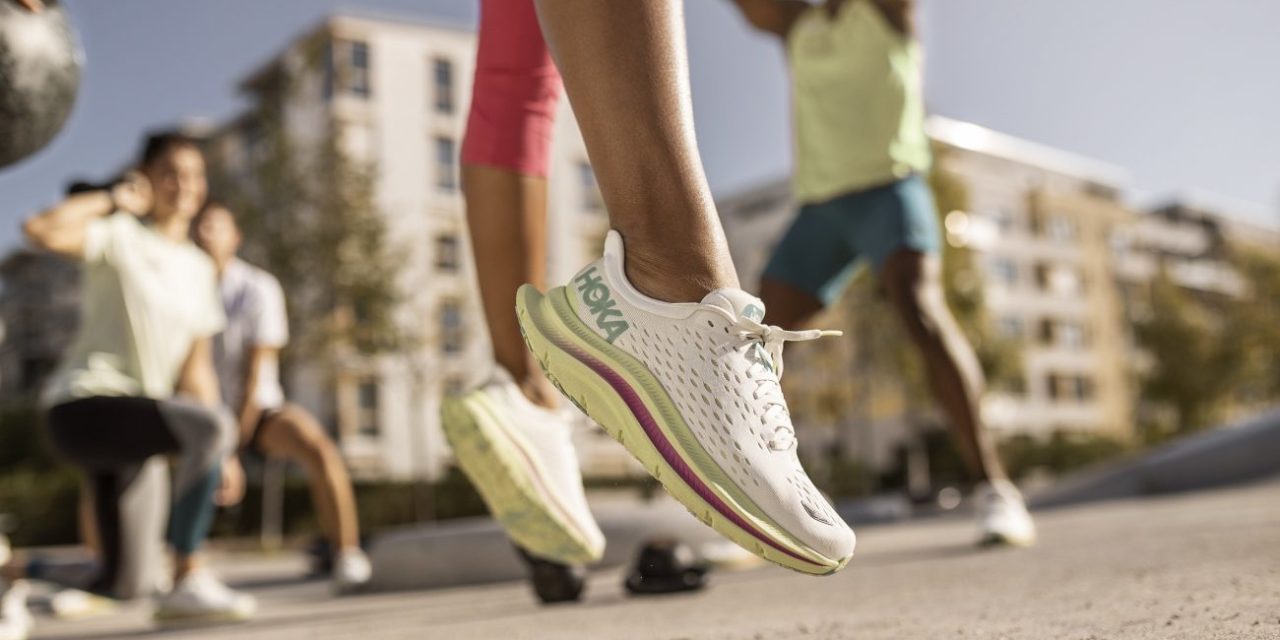 Hoka
Footwear company Deckers Brands saw sales of its Hoka athletic shoes more than double this quarter, fueled by buzzy advertising, celebrity influence and greater access.
Hoka net sales hit $333 million, marking a record quarter that's 58% higher than the $210.4 million the brand took in during the time last year.
During its second-quarter earnings call on Thursday, Deckers Brand CEO David Power said the results show how Hoka has built market share in the competitive athletic shoe space "despite significant headwinds." The brand launched its first-ever global marketing campaign this year, which Powers said has driven 145% increase in search terms in the New York and Los Angeles markets. And it has increased distribution, with larger wholesale distribution at current partners, five pop-up stores across the US and more than a dozen stores in Asia.
"Each of these access points is designed to build brand awareness," Powers said.
Deckers, which also owns Ugg, Teva and Sanuk, acquired Hoka in 2013. But the brand has popped off recently with customers beyond its core base of runners and athletes. Influencers and celebrities — including Cameron Diaz, Jennifer Garner and Reese Witherspoon, among others — have been spotted donning the brand known for its colorful designs, sleek fit and athletic-style support.
Powers said the long-term vision for Hoka is to turn it into a "multi billion-dollar major player in the performance athletics space." In the first quarter, the brand crossed the $1 billion sales threshold for the trailing 12 months.  
Hoka's growth spurt squares with overall gains in the footwear space. A study released Wednesday from Transparency Market Research found the global footwear market is poised to grow at a CAGR of 7.8% from 2022 to 2031, with factors like the popularity of sports, health consciousness and a demand for eco-friendly materials driving demand.
The Hoka craze has also helped Deckers Brands fight the seasonal trends that it has traditionally faced, Powers said, citing year-round demand for athletic gear plus the brand's trend appeal at partners such as Free People.
"We don't see this as just a running brand," Powers said.
Overall, Deckers Brands saw a 21% increase in net sales to $875.6 million from the same quarter last year. Looking at the fiscal year to date, net sales are up to $1.49 billion from $1.2 billion the prior year.
This quarter also saw a major boost in its direct-to-consumer business, netting a 35% growth in sales to $239.1 million from $176.7 million in the same quarter the year before. Powers credited the growth to both Hoka and Ugg, which is seeing particular success with trendy platform styles and the fuzzy-clog style Tasman. Overall, Ugg has seen 6% growth compared to the same time last year and is anticipated to deliver a strong performance in the holiday season, Powers said.
Despite a successful first half of the year, Powers said "it's important to acknowledge we are still operating in an uncertain environment." Still, he predicted strong growth for the second half of the year, citing "two of the strongest brands in the footwear space" that continue to attract new customers.
Kassi Socha, director analyst at Gartner, said Hoka is finding such success because it's found popularity outside of its traditional target market of runners. 
"They're no longer just valued as an athletic footwear brand," she said. "Thanks to TikTok and celebrity influence, they're really resonating within streetwear, too"
Ugg has had a similar trajectory, Socha said. It started as being associated with cozy winter wear and has become a fashionable staple, she said, as well as expanded into home with blankets and pillows.
Both Hoka and Ugg are higher-ticket items that have managed to secure sales in a moment of historic inflation. Hoka running shoes start at around $125 and the classic tall Ugg sheepskin boot goes for $200. But Socha said​​ both brands have a reputation for quality that may speak to consumers looking to invest in a well-made product.
"If you look at what consumers want in this moment, they want strong communication and value, and it seems like Decker Brands continues to communicate value well to the consumer and justify their price points for it," she said. 
Deckers Brands also appears to be investing in non-brand specific search advertising, Socha said. This could address the big rise in DTC sales, as consumers who aren't familiar with Hoka or Ugg may be finding the brands through paid search ads. 
"Customers are experimenting right now. They're trying out new brands," Socha said. "They [Deckers] seem to have a digital powerhouse behind them that's fueling both DTC growth and the wholesale growth as well."