How beauty and wellness companies are integrating refills into their business models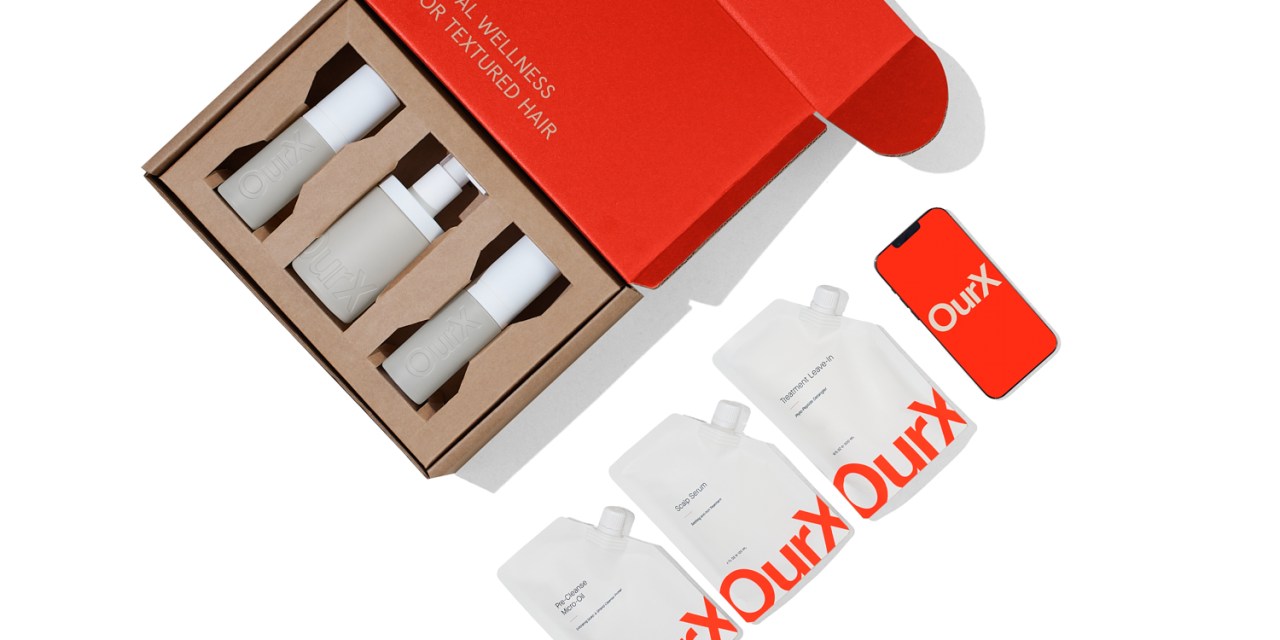 OurX
For years, packaged goods makers have tried to market refill options to encourage more sustainable product usage. 
Refillable solutions have steadily taken off in the home cleaning segment, courtesy of growing interest in startups like Blueland and Grove Collaborative. But more recently, some companies have tried to bring refillables to the beauty and personal care space. In 2021, Unilever-owned Dove unveiled a refillable version of its deodorant, and in 2022 launched reusable body wash bottles. Similarly, last year Johnson & Johnson released refill pouches for its Aveeno body washes. And major retailers like The Body Shop are also increasing the number of products that customers can refill, most recently adding makeup. 
But adoption of refillables in the beauty and wellness industry is lagging behind in adoption when compared to other categories like cleaning. That's due to several factors. For one, most people don't always want to commit to replenishing a beauty product they're testing for the first time. Secondly, small items like lipstick and eyeshadow don't lend themselves well to refills because they typically last longer than daily essentials like soap. In turn, the types of beauty brands that are looking to pioneer refillable systems are largely concentrated in products that people use daily, like supplements or toothpaste. And to court more than just the eco-conscious crowd, digitally-native brands are looking to sell these products on a subscription basis, positioning refills as a way to save money and the planet.
Right now, most Americans opt for refills when they provide value, said Jamie McCroskery, founder of Bluebird Climate. His platform helps beauty brands like Glossier and Versed develop packaging solutions based on sustainability goals. 
McCroskery explained that unlike home cleaning products, most people care more about keeping their face and body products in sanitary containers. "Cosmetic packaging also has so many small components and not all of them are recyclable," he said.
There is increasing evidence that more Americans are using refills to replenish daily essentials — but the data varies across different categories. According to the Commons app, which guides people to make Earth-friendly purchases, users spending at zero-waste stores or partially zero-waste stores nearly doubled per user from 2021 to 2022. These include subscription-based businesses like Grove Collaborative and Clean Cult. 
However, according to Bluebird Climate, refill purchases are usually very low. McCroskery said this is because beauty products, like lipstick for instance, don't offer big incentives for purchasing the refillable version. However, McCroskery said there are ways for brands to encourage this, such as educational marketing or discounts. "Some of our customers are seeing 25%+ of repeat purchases coming through refills when they get those [strategies] right," he said.
Building refills into the business model 
Meghan Maupin, CEO of the hair care brand OurX, said the brand made the decision to create containers with replenishing in mind for the launch. The company is positioning itself as a hair care system, encouraging customers to subscribe to its three-step routine for a discounted rate and coaching and hair tips via OurX's website. 
"We wanted the refillable vessel to be part of the usage experience, so we designed it to make application easier," Maupin said. For example, its pre-cleanse micro oil uses a squeeze bottle nozzle. Subscribers then receive pouches of each product to refill every six weeks. Maupin added that customers can also refill the containers with various OurX products or even those from various brands.
Maupin said that the company hopes customers will respond to the refills by subscribing to multiple products, resulting in higher retention. "It also costs much less to ship pouches since they take up less space," she said. So far, the early data since the June launch shows that the majority of new OurX customers are signing up for the full regimen and replenishing option.
Maupin agreed that while hair products like shampoo and conditioner make sense as refills, other beauty products like skincare or makeup are trickier. "Right now, it makes sense for us to do refills because our AOV is over $100," Maupin said, which makes the refill effort worthwhile. 
Another DTC brand is transitioning to refillables to serve a core audience. Last month, herbal medicine cabinet brand Apothékary announced it will begin offering refills on its supplement subscriptions.   
Apothékary founder Shizu Okusa said the new packaging option includes a glass starter jar and discounted refills that come in pouches, and is part of Apothékary's bigger rebrand efforts. Okusa explained that the decision came from customer feedback about their empty jars piling up. "More than a third of our business comes from subscriptions," Okusa said, adding that recycling old glass can be a hassle.
But it takes an investment to stand out from the sea of natural supplements that come in opaque plastic bottles. "There is the upfront cost of $8,000 to $20,000 for one custom jar design, and on top of that we've customized the cap with our logo," Okusa said. Furthermore, the company switched custom pouches made of recyclable aluminum to prevent the powder mixes from sticking when customers transfer them to the jar. 
"We're promoting the new packaging by giving existing subscribers a free jar to get started," Okusa said. The DTC brand will also begin segmenting digital campaigns to target the sustainability-minded customers vs. those who just care about receiving the product. 
Convincing customers of the "why" 
Plastic-free personal care brand Bite has been offering refills on best selling products like toothpaste, mouthwash and deodorant since launching in 2018.
"Refills work for us because we're primarily a subscription business, and some people stay signed up for years," said Bite founder and CEO Lindsay McCormick. The majority of people subscribe to two or more Bite products from the brand's website.
McCormick said the company has learned several lessons about customers' adoption of refills. "People usually sign up for discounts and convenience," she explained, but the design also has to match or exceed the standard non-refill version. "It also has to be something people want to consistently refill, not just buy the shell to use once and be done with it," she said. 
Still, McCormick said startup brands attract a group of customers that care about everyday sustainability – which helps brands like Bite grow. "But it will take big CPG to push the trend further by finding a way to explain the 'why' to customers," she said.
Bluebird Climate's McCroskery said at the end of the day, most Americans want a good reason to commit to refilling their personal care products. "You have to start with bold design and then incentivize people to adopt it along the way, whether through convenience or a discount," he said.