'Hot Labor Summer' hits Barnes & Noble with unionization efforts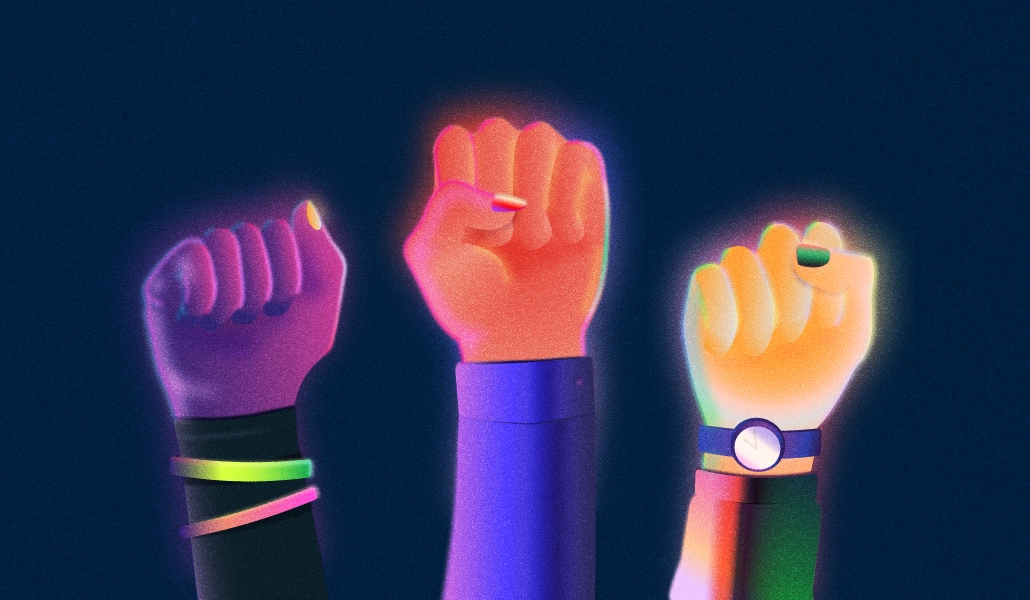 Ivy Liu
Aaron Lascano has worked in the four-story flagship Barnes & Noble store in Union Square since May 2021. Coming out of the Covid-19 lockdowns, it was difficult to find work, and Lascano appreciated the proximity to the literary world. 
As time went on, business picked up and sales increased. U.S. book sales went up 8.9% in 2021, and Barnes and Noble opened more new bookstores in 2022 than it had in the past 1o years before combined, with plans for 30 new stores in 2023. But Lascano and his colleagues felt dismayed to see their pay hover around a $15 minimum wage, with the potential for 25- to 40-cent raises a year. Some saw their hours cut, a hard blow amid cost-of-living and rent increases. By early June, workers voted 76-2 in favor of unionizing in the hopes of securing higher wages, benefits and stable scheduling.
"All of the changes we want to have are changes that would benefit the store," Lascano said. "The store sales are undercut when you lose staff that are experienced, and staff has to leave because they don't have adequate pay to pay their bills."
The Union Square flagship is one of four Barnes & Noble stores that have unionized this year. A college store location at Rutgers University, a store in Hadley Massachusetts, and one in Brooklyn have all also voted to join the Retail, Wholesale and Department Store union over the past two months. 
The organization coincides with actions across the country in what's been dubbed as "Hot Labor Summer." In addition to the high-profile strikes from the Writers Guild of America and the Screen Actors Guild, hotel workers in Los Angeles have staged intermittent strikes throughout July. A potential strike from 340,000 UPS delivery drivers threatened to upend e-commerce until an agreement was reached Tuesday.
Starbucks workers also continue to mobilize, with more than 335 stores organized nationwide plus ongoing strikes, including at five Philadelphia stores this week. Workers are planning a national day of action on August 7 to engage customers in its efforts, while SB Workers United engages in a "The Union Is Calling" bus tour.
The National Labor Relations Board reports 1,200 petitions for union representation in the first six months of fiscal year 2023, up from 1,174 a year prior. Unfair labor practice charges rose to 9,592, an increased of 16%. Meanwhile, Cornell University's Labor Action Tracker tracked an uptick in the number of workers involved in work stoppages, from 140,000 in 2021 to 224,000 in 2022. It tracked 424 work stoppages in 2022, and reports 199 strikes so far this year.  
This continued swell of the labor movement underscores the dissatisfaction that many low-wage workers experience. Whether in retail, service or hospitality, workers who are organizing voice concerns about pay, schedules, and working conditions that are influenced by corporate entities.
A spokesperson for Barnes & Noble College which operates the Rutgers store, didn't immediately respond to a request for comment. A spokesperson for the Barnes & Noble retail chain told Modern Retail in an email that "discussions are starting, and we look forward to agreeing to contracts with the three stores." 
John Ahlquist, associate dean and professor at the UC San Diego School of Global Policy and Strategy, researches the labor movement. He said the concerns from Barnes & Noble employees are consistent with that of others who are unionizing in the retail and service sectors. 
It comes down to many workers being dissatisfied with what they're being paid, and unable to keep up with increasing costs of living. This is especially true in high cost of living areas where the cost of housing is eating up most of a worker's pay, Ahlquist said. 
"It's kind of squeezing the balloon," he said. "If you can't release tension, on the housing front somewhere else, the pressure isn't go away. It just gets shifted to other places. And so maybe it gets shifted to disputes in industries that rely on lower wage service style workers, often younger workers. And that pressure is showing up here."
Carter Burrowes works at the Park Slope, Brooklyn Barnes & Noble, where he's been for about three years. He also walks dogs and works as a freelance editor in order to make enough money to make ends meet. He said one of the main organizing points was "the absurd imbalance in terms of cost of living and wages." Part-time workers are scheduled at a max of 24 hours a week, and with a $15 hourly rate, it's not sustainable for his coworkers to survive only off of their bookseller job, Burrowes said. 
Such issues are "uniform" for people working in retail, Burrows said. 
"Who is this job for? And I think that that is sort of an important question for basically anyone working in retail, working in one of these sort of like, 'temporary jobs'…. What is the point of a job that doesn't pay your bills?"
In addition to pay, Burrowes said workers are frustrated when policies are made by people who've never worked on the floor. One example is the lucite barriers on register counters that were put in during the peak of the pandemic and were subsequently removed, despite the fact that workers appreciated the added measure in a high-traffic environment.
Several Barnes and Noble union organizers who spoke with Modern Retail said the overall movement helped push their colleagues into collective action. Eric Knittel helped organize the Barnes and Noble College Booksellers store at Rutgers University, where employees voted unanimously to join the RWDSU on May 12.
He said he thinks companies are underestimating workers, who are tired of being "voiceless" in matters of company policy and what makes up their workdays. 
"We as a collective realize that we're the ones that are doing the work on the ground. So why is it like none of our voices are being considered at all?" he said.