Earnings
// September 20, 2023 ■ 3 min read
General Mills' poor pet product performance points to broader category woes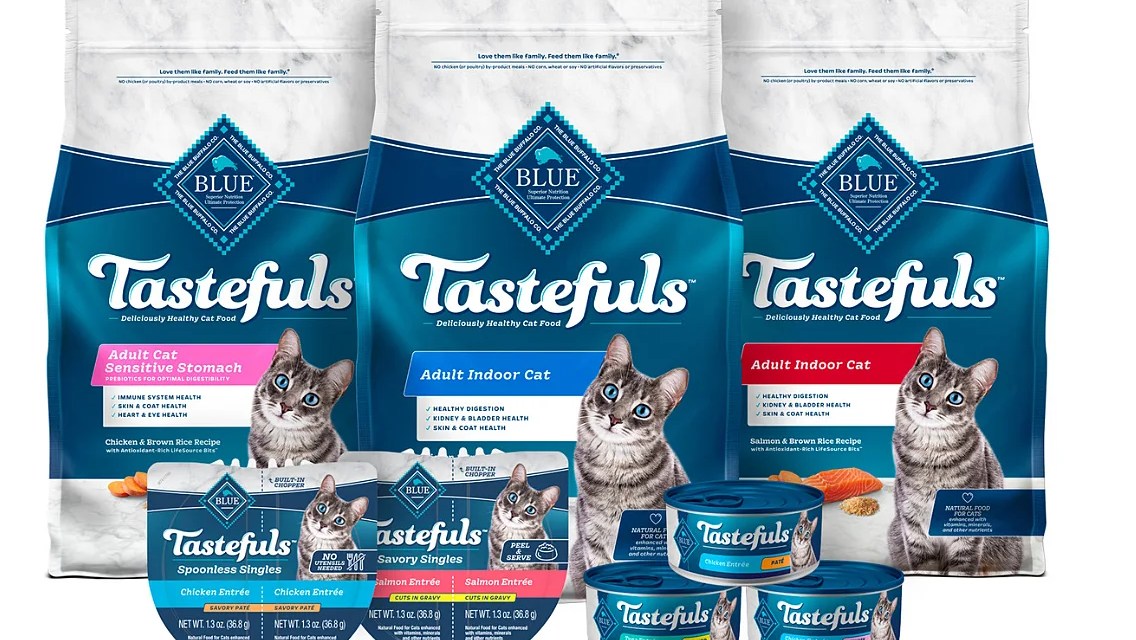 General Mills
Premium pet food has historically performed well during economic uncertainty. But based on Blue Buffalo-owner General Mills' earnings report, it appears that pet parents are making tough choices.
While all other segments of the company saw net sales increases, the pet category's $580 million net sales remained flat. The segment's operating profits in the quarter also declined 10% to $111 million. In comparison, net sales in General Mill's North America food service segment climbed 8% and operating profits grew 10%.
General Mills' Blue Buffalo brand offers a broad product assortment like dry and wet pet food as well as treats for both dogs and cats. As a premium pet brand, Blue Buffalo should be poised to weather financial instability among pet owners. In the previous fiscal year, net sales for General Mills' pet products grew 9% to $2.5 billion and organic net sales were up 9%.
"With pet parents feeling increasingly uncertain about their economic outlook, we saw some shifting to more value-oriented products and channels as well as smaller pack sizes," CEO Jeff Harmening said during a call with investors and analysts. "In addition, with pet parents spending more time in the office or otherwise away from home, we're seeing incremental headwinds for the treats and wet food segments of the category."
Executives' gloomy outlook on the pet market is a stark contrast to their bullish projections a few months back. During the Consumer Analyst Group of New York (CAGNY) investor conference back in February, Harmening said that the company's Blue Buffalo brand has a $2 billion growth potential. The projection stems from the continued humanization of pets trend.
Other retailers expected the trend to continue as well. Lowe's and Kohl's had even started dedicating more space for pet products in their stores.
However, pet specialists are noting a slowdown in the pet category. Chewy CEO Sumit Singh said in an earnings call that the company is seeing value seeking behaviors like customers leaning on dry food than wet food and pulling back on treats. Petco, on the other hand, slashed its 2023 outlook, citing a shift in consumer spending.
Charles Lewis Sizemore, chief investment officer of Sizemore Capital, said that the waning demand for pricier premium pet products comes as a surprise. "Americans will skimp on themselves they'll skimp on their families or skimp on their children," he said. "But they won't skimp on their dogs."
As the dynamics of the pet category continue to shift, General Mills executives said that they plan to adjust Blue Buffalo's advertising to emphasize the brand's "ingredient superiority." One of Blue Buffalo's main selling points is that real meat is the first ingredient with no byproduct meals and no artificial flavoring or preservatives. It also plans to look into its pack sizes, formats, channels and price points to attract customers.
"People have been paying a premium for pet food, and this was something that existed as far back as the 80s and 90s," Sizemore said. "Consumers are pressured everywhere, even on pet food."
Apart from its pet segment, General Mills had a relatively strong quarter. Its first quarter net sales went up 4% to $4.9 billion. Its organic net sales also went up 4%. Thanks to its performance this quarter, General Mills reaffirmed its full-year outlook for fiscal year 2024.
"We're seeing short-term consumer challenges in the premium pet food segment that we expect will remain a headwind to our pet performance this fiscal year," CFO Kofi Bruce said in the earnings call. "Even so we continue to see strong long-term growth opportunities for Blue Buffalo as a trend towards humanization continues."
Indeed, Sizemore said that the premium pet category could dip even further in the next couple of months before it starts to recover.
"The long-term trend is still in effect," Sizemore said about the humanization of pets. "What we're seeing right now is what I believe, and these companies are betting, is a short-term bump in the road in a much longer trend."