Q&A
// April 25, 2023 ■ 4 min read
FullBeauty Brands CEO Jim Fogarty on acquiring Eloquii from Walmart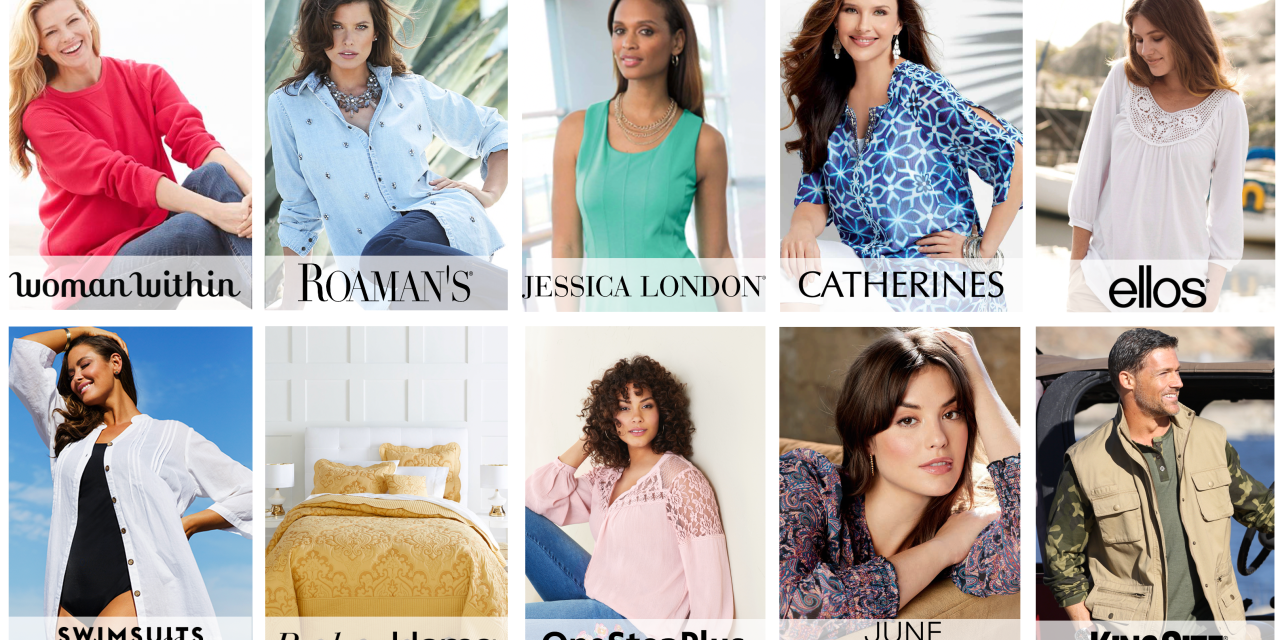 FullBeauty Brands
On Friday, FullBeauty Brands agreed to acquire plus-size online apparel brand Eloquii from Walmart for an undisclosed sum.
FullBeauty Brands — which has size-inclusive brands like Swimsuits For All, King Size and Catherines in its portfolio — said its acquisition of Eloquii would further strengthen its position in the plus-size category. Eloquii's co-founder and Brand Leader Julie Carnevale will be retained. Through Eloquii's trendy assortment, FullBeauty hopes to grow its presence among younger shoppers.
Eloquii is the latest brand Walmart has offloaded from its DTC portfolio. Walmart also sold men's fashion brand Bonobos to Express and WHP Global just this month for a combined $75 million, and it sold outdoor brand Moosejaw to Dick's Sporting Goods in February. Walmart reportedly bought Eloquii for $100 million in 2018. 
Founded in 1901, FullBeauty has an annual revenue of $1 billion. FullBeauty expects the transaction to close around mid-May. A month after, the company plans to launch a new "digital mall" where Eloquii will be the anchor tenant. The digital mall essentially allows shoppers to buy from various brands in one shopping cart to make the checkout experience more seamless. 
Eloquii has built its own following on social media and through collaborations with celebrities and influencers — and FullBeauty plans to leverage this. In March, for example, it teamed up with influencer Gabi Gregg of @GabiFresh for a swimwear collection.
Jim Fogarty, CEO of FullBeauty Brands, spoke to Modern Retail about its plans for Eloquii and how the acquisition could drive growth. This interview has been edited for length and clarity.
What drew FullBeauty Brands into acquiring Eloquii?
As companies would, you'll have a list of brands and companies you would like to, if the opportunity ever came along, at least look at acquiring. Eloquii was always on that list. We had a lot of respect for that brand and how it took care of its customer.
We, of course, shared the basic inclusive sizing mission. But beyond that, they were really good with their consumers in listening. So they were very data-driven.
They're able to follow that customer very directly, which [with] their younger demographic, you do absolutely need to do that. They do that quite well.
How would Eloquii's operations change after the acquisition?
We use the phrase 'we humbly approach the brand' because this team really understands the consumer. Particularly the product, the marketing, the creative and the design teams at Eloquii really get that consumer.
We want to make sure we just continue to support what they're currently doing with that consumer. So we want to make it as seamless as possible. Other than it being in the news, the customer at Eloquii shouldn't really be aware that there has been a transaction at all.
Eloquii seems to be part of FullBeauty's overarching goal to reach younger consumers. What opportunities do you see with this demographic?
We centered around Boomers and Gen X. And so one of the things we've been wanting to do is fill out — or do a better job servicing — the somewhat younger [demographic]. It never made sense to try to do something like that with your existing brands because they're set up to service and really do a great job taking care of their current target consumer.
With Eloquii, it's allowing us to head down towards taking care of the Gen X [and] millennial customer better. And like a number of our brands, it's also a diverse brand.
What are some of your initial priorities during Eloquii's first year with Fullbeauty?
In general, over time, we want to see the brand continue to take care of its consumer and grow by doing that. We think there are pockets of product assortment where we can help them. We have built out footwear, swimwear and an intimates platform.
We think we can help accelerate some of their activities in those adjacent apparel spaces that their consumer also needs and then we have a broader sourcing base than I think Eloquii does. We're hoping we can be helpful to them there.
They have an app, which for that younger consumer, has helped their business. And we want to learn from that and see if that's something we should bring to some of our brands. We're going to be looking to learn from them as, hopefully, they learn from us.
They're particularly good at finding those brand collaborations. They're able to connect really well [with customers] on social media… [which gives] them that buzz in the market that helps bring attention to their brand.