Earnings
// August 23, 2023 ■ 4 min read
Foot Locker's ongoing inventory challenges drove a sales dip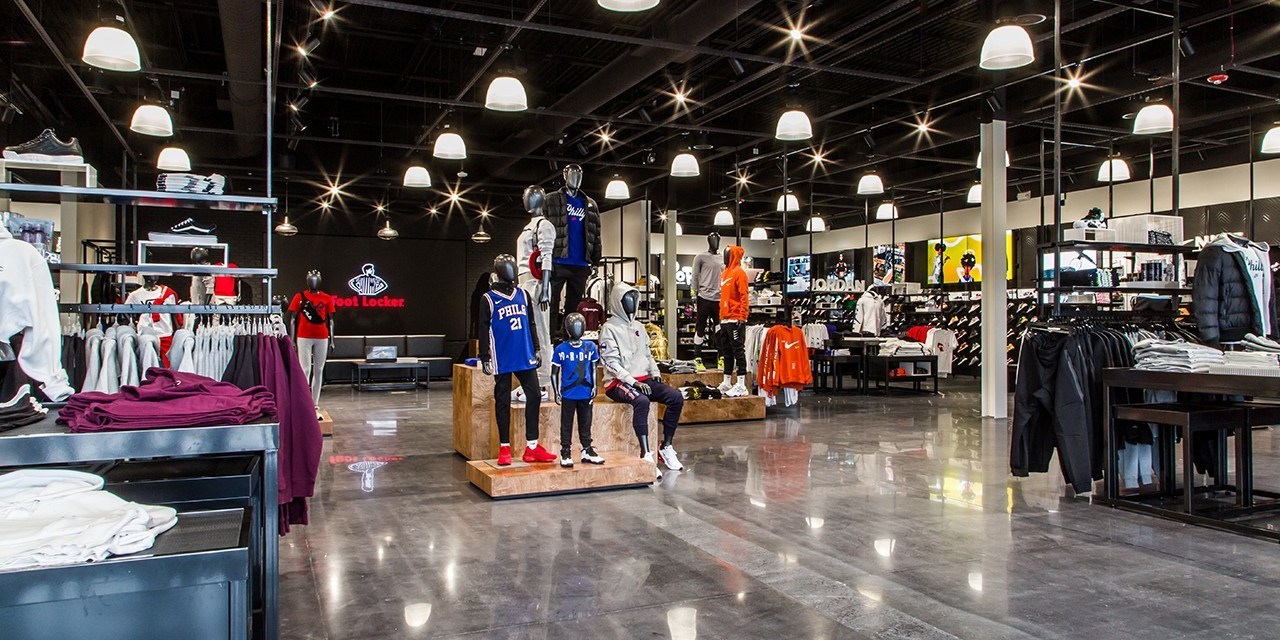 Foot Locker's sales continue to decline as the sneaker retailer has not been able to move inventory fast enough, despite heavy discounting.
On Wednesday, Foot Locker reported that second-quarter sales dropped by nearly 10% year-over-year to $1.8 billion. Its comparable stores sales fell 9.4% at the end of July. The company also reported a loss of $5 million compared to a profit of $94 million in the year-ago quarter.
Foot Locker CEO Mary Dillon said the company did not factor in the full weight of how much the macroeconomic environment would impact its customers. "This became much more evident through the second quarter including a weaker start to back-to-school" Dillon said on the earnings call.
"The store traffic and conversion challenges we began to see in late Q1 persisted through the second quarter as our customer remained cautious with their discretionary dollars. As a result, we promoted more heavily than initially planned to better compete for share of our customers wallet and manage our inventory levels," she added.
While Foot Locker's quarterly inventory growth slowed from a rise of 26% in the first quarter to an increase of 11% in its most recent quarter, analysts pointed out that this is still much higher than top-line trends. Foot Locker anticipates that inventory levels would be flat to slightly down year-over-year at the end of FY 2023, but analysts said this still appears high given that it had increased inventory by 37% and 30% in FY21 and FY22 respectively.
At a high level, Foot Locker is also in the midst of a reset. And macroeconomic challenges like inflation make it more difficult to pull off a turnaround. In turn, Foot Locker cut its annual guidance for the second time this year and expects sales to drop by 8% to 9% in FY 2023.
As Tom Nikic, SVP of Equity Research at Wedbush Securities put it, there's too much inventory in the athleticwear. "There has been a lot more pricing pressure and discounting pressure, which hurts both your top line and your margins," he said.
Going into the holiday season, Nikic warned that if Foot Locker is "too promotional for too long that can end up backfiring for them."
Beth Goldstein, industry analyst for footwear and accessories at Circana, attributed Foot Locker's falling sales to the overall dip in consumer sentiment. According to a Gartner survey in the spring, for example, 62% of the 2,025 U.S. consumers surveyed said they were more likely to delay a non-essential purchase until a discount was available, compared to a year ago.
"I think [Foot Locker is] in a similar position to many other retailers. It's sort of the progression of coming out of a number of volatile years. And so, the consumer just isn't the same as they were," she said.
Goldstein was expecting this year to be a turnaround year for Foot Locker but, "our data, both from consumer research and our retail tracking suggests that this year has been much softer than we expected."
As part of its turnaround plan, called the Lace Up Plan, Foot Locker said in March it will focus on investing in its own core banners like Champs Sports, Atmos, Foot Locker Kids and Foot Locker. And the company said it will also be shutting down nonperforming mall locations. Nikic said it's "too early" to say whether Foot Locker's cost-cutting strategy with the 'Lace Up' plan is working or not.
"I think their assumptions about the external environment are proving to be far more challenging than they expected," said Nikic.
But, he said, Foot Locker is starting to see successes on the product diversification front and with the progress it has made on its loyalty program. "I think that's a bright spot," Nikic said. Non-Nike products now make up 36% of inventory compared to 31% last year, Dillon said. Foot Locker also saw New Balance sales grow well over 100% in the second quarter. Dillon said it is now the company's fourth largest brand.
Foot Locker's loyalty program contributed to 22% of sales in the most recent quarter compared to 24% last year. "This was driven by lower Nike launch product allocation which drives high participation among current loyalty members," Dillon said. "We continue to make steady progress with signups globally and are looking forward to our new FLX pilot launch in Canada next month."
Before becoming the CEO of Foot Locker, Dillon was the CEO of Ulta Beauty. Nikic said that one of Dillon's big successes at the beauty retailer was building one of the biggest and strongest loyalty programs in all of retail; Ulta Beauty's rewards program has roughly 41 million members. "That is one of her core strengths and it's a big opportunity for Foot Locker," Nikic said.
Ultimately, Nikic said, it's very difficult to run a business like Foot Locker with a lot of discounts and promotions because the customer is looking for exciting products first and foremost.
"Foot Locker performs best when they have the best product, not when they have the best prices," he said.