What's behind Foot Locker's 'bold' cost-cutting spree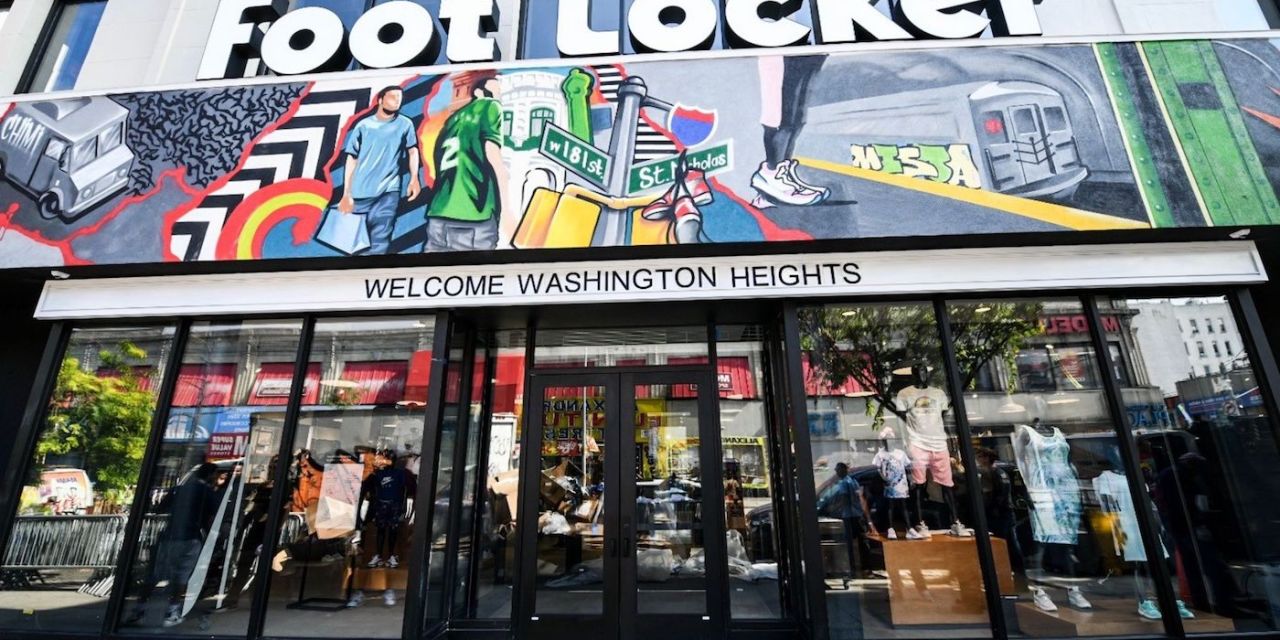 Plenty of changes are afoot at Foot Locker.
In an 8-K form filed with the S.E.C. last week, Foot Locker revealed that it is winding down its Sidestep banner in Europe to "focus on its core and growth banners," while also eliminating a "number" of corporate and support roles across the company. In addition, according to a WARN notice dated Jan. 23, Foot Locker is closing its call center in Oshkosh, Wisconsin in April. Overall, Foot Locker says it's hoping to save $18 million on an annual basis, beginning in fiscal 2023.
The announcements are the latest in a drastic cost-cutting spree by the company and its new CEO Mary Dillon, who previously served as the CEO of Ulta Beauty. Since Dillon came onboard in the fall, Foot Locker has halted its entry into Japan, sunset its Eastbay website and announced plans to shut its distribution center in Wausau, Wisconsin. It's also shifted its leadership team, announcing new appointments for the roles of chief commercial officer, chief operations officer, chief human resources officer and SVP of investor relations and financial planning and analysis. In her first earnings call as CEO, Dillon announced that she was "looking for ways to simplify the business," including shifting Foot Locker's approach "from being product-led to consumer-led."
Foot Locker, like other footwear companies, is facing multiple headwinds, including lower consumer spending. Foot Locker "is selling high-price sneakers, and if the macroeconomic environment is not favorable beyond that, that could prove to be challenging," Tom Nikic, senior equity research analyst at Wedbush Securities, told Modern Retail.
For the third quarter ending Oct. 29, Foot Locker reported net income of $96 million, compared with $158 million a year before. Its gross margin declined by 270 basis points year-over-year, mainly due to increased promotional activity and supply chain pressure.
While adjustments are coming at a fast clip, analysts told Modern Retail that the business needed shaking up.
"There's a lot that needs to be changed at Foot Locker, and Mary hasn't been afraid to make those changes," Neil Saunders, managing director at GlobalData Retail, told Modern Retail. "It's a lot happening in a short space of time, but it's good that someone is taking those bold decisions."
Foot Locker is "adapting to the new reality of their business and the retail landscape," Nikic said. "The overarching connection that all these moves have is sort of streamlining the business." Additionally, Nikic pointed out that Dillon came from Ulta, "which is a single-banner retailer. So I don't think it's a coincidence… as far as consolidating the store banners and having a more simplified business. I think it makes sense."
There's also the factor of Foot Locker's relationship with Nike. Over the past couple years, Nike has begun to scale back its partnerships with wholesalers to better grow its DTC business. In February, Foot Locker said it expected Nike to make up 60% of its total purchases in 2022, down from 70% in 2021 and 75% in 2020.
"Foot Locker just doesn't have the same quality of assortment in Nike as it used to have, and that is a slight problem for the Nike aficionados that would shop at Foot Locker," Saunders said. "But Foot Locker has actually quite successfully rebalanced that. It's done a lot more to partner with other brands." Puma, for example, expanded its partnership with Foot Locker in November to incorporate "exclusive product collections" around basketball shoes and brands like Paw Patrol and Pokémon.
Overall, Foot Locker was "ripe for change," Nikic said. Every executive from the company's 2019 Analyst Day is now gone, he pointed out. "A lot of those executives… had been with the company 20, 30, 40 years, and there's been a lot that's changed in the industry in the last five years. So I do think that it was probably a company that needed an injection of new viewpoints."