DTC baby brand Lalo raises $10.1M Series A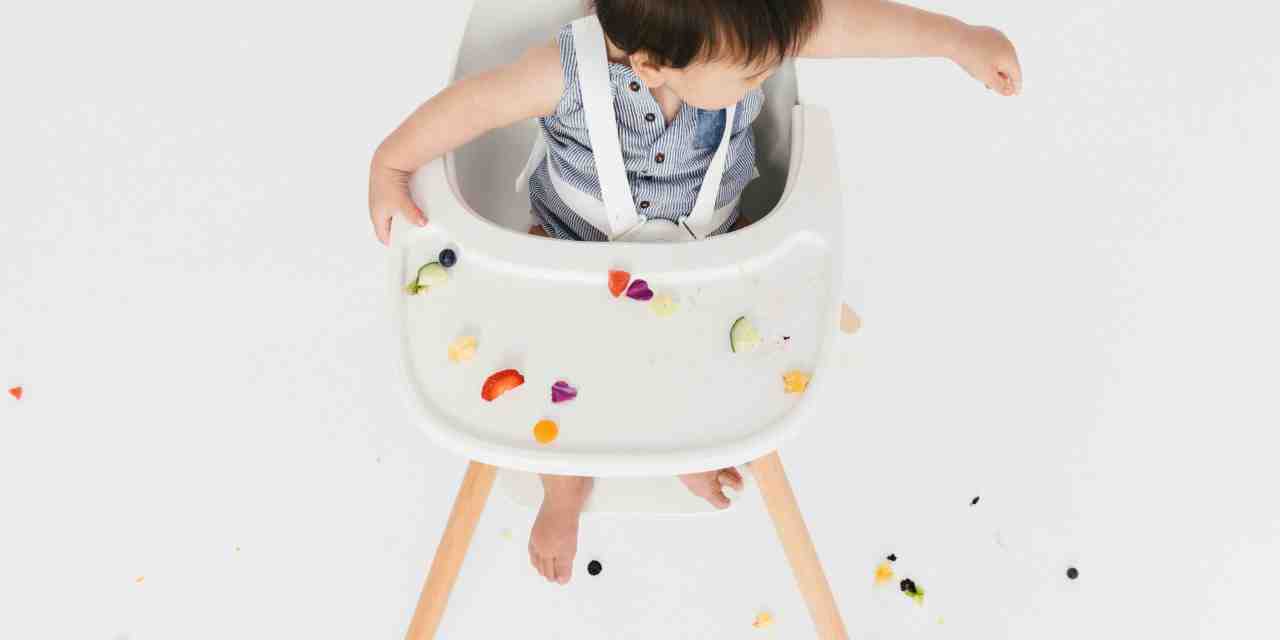 As venture capital is becoming harder for startups to come by, direct-to-consumer baby product brand Lalo has raised a $10.1 million Series A round of funding.
According to the company, this cash infusion — which came from investors like Babylist and 35V and is being led by Spin Master Ventures — will be used for further product expansion and to increase its brand presence. Lalo last raised a seed round in 2021 for $5.6 million.
It's a tough time to be raising capital, given the uncertain markets and general economic uncertainty. But according to Lalo's co-founders, the company is in a position to expand and it needed capital to help fulfill its ambitions. "We were raising in a difficult market," said co-founder and CEO Greg Davidson. "It was about when do we do it — when is the business in the right position to not only take the capital but use it appropriately."
Indeed, Lalo has seen big growth over the last few years. It's launched a bevy of new products beyond its signature midcentury modern-styled high chair, including bath products and play gyms. Last year, Lalo launched over 25 new SKUs, the company said. This has led to more revenue; two years ago, Lalo said its revenue quadrupled and in the following two years, sales have doubled each year. The company now claims it will achieve profitability in the next six months.
For the most part, Lalo sells its products via its website, although it has been testing new channels. For example, it sees a healthy amount of business from registries like Babylist and launched on Amazon for the first time this month.
Even with this growth, Davidson said the fundraise — which took about five months to begin and close — wasn't a walk in the park. "The market has changed a lot for consumer businesses," he said. But Lalo's focus on reaching profitability along with its rapid expansion helped it raise the funds in an otherwise cooled investing environment.
Davidson specifically pointed out that Lalo's cap table consists primarily of strategic partners or other founders. Spin Master Ventures, for example, is the investing arm of the Canadian toy giant that's the third largest toy brand in the world. And Lalo has long worked with the baby registry company Babylist.
According to Michael Duda, managing partner at the hybrid investing and marketing firm Bullish, the fundraising environment is especially tough for scaling brands right now. Most deals, he said, are being led internally. "The outside market is not as strong," he said. Most companies, Duda said, are being faced with the decision of either cutting back and waiting for the economy to more thoroughly rebound or scrounging up funds likely at a less-than-ideal valuation.
"Series B and beyond is next to dead," Duda said.
But some players like Lalo are able to both grow and close funds, despite the headwinds. That's likely thanks to brands that are able to prove they have solid financials that weather economic downturns. "When things were doing well, [investors looked at] a multiple on revenue," said Duda. "Now, it's a multiple of EBITDA."
The plan for Lalo now is to continue growing — mostly on the product front. While it likely won't launch as many new products as it did last year, the company said it has some big splashy announcement to make in the months to come.
"We have a big launch in October that we've been working on for quite some time that we're really excited about," said co-founder and CMO Michael Wieder. "This fundraise helped bring it to life in a bigger way." While he wouldn't divulge exactly what the product is, Wieder described it as "a product line that we think can be a very considerable part of our business."
Like nearly every other business this year, Lalo is trying to strike a balance of growing while being fiscally sustainable. But seemed to be able to convince investors that they should take the risk.
"Retention, brand and profitability were the three things most important to investors right now," said Davidson.