Customers want more shipping updates this holiday season — and brands are upgrading their back ends accordingly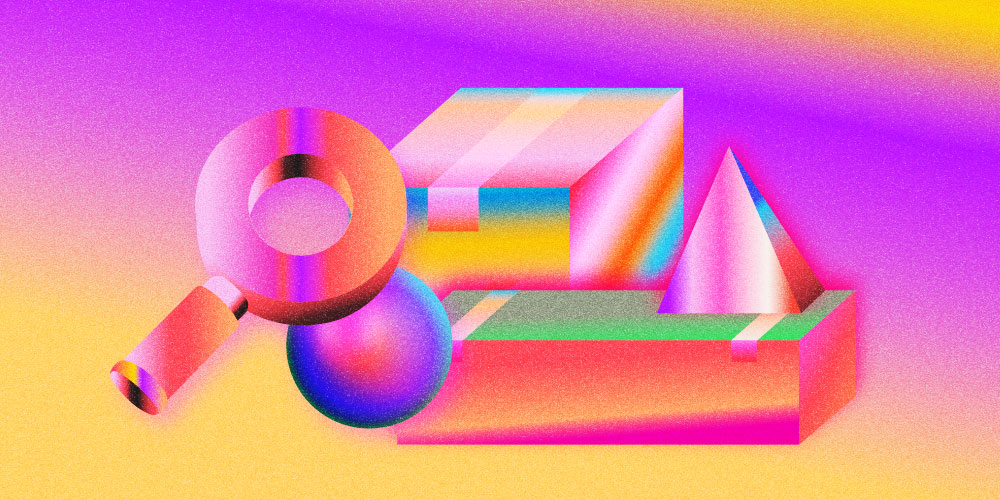 This story is part of The Last Mile, a Modern Retail editorial series looking into the strategic changes brands and retailers are making to their logistics and fulfillment programs to be fully prepared for the holiday season. More from the series →
Online shoe store Zappos launched in 1999, long before customers had phones in their pockets telling them when their order was going to arrive. These days, in its quest to stay on the cutting edge of customer service, Zappos emails post-purchase surveys to hear from customers about their shopping experience.
The top response this year? Customers wanted more access to real-time updates about their orders.
"They told us loud and clear they really want to know exactly what day, what time, it's going to be there," said Stacey Wagner, Zappos's chief experience officer. "We've iterated that process and are providing as many real-time updates as we possibly can."
Research from the Baymard Institute, which analyzes e-commerce trends, found that the ability to check delivery status and track orders was the most important account feature for 56% of online shoppers. Heading into the busy holiday season, when there is increased potential for stock shortages, order mix-ups and more volume, some brands have redesigned the way they notify customers of their order status.
The stakes are high. Not only can a bad delivery experience fuel negative online reviews or prevent customers from making another purchase, but the Federal Trade Commission enforces laws around making sure that brands deliver orders in the timeframe they've advertised. Hey Dude, owned by Crocs, recently settled allegations that it failed to notify customers about shipping delays or provide accurate refunds, agreeing to pay $1.95 million to the FTC.
At Zappos, while standard shipping for within five business days is free, customers can choose for expedited paid shipping. Regardless of the method, the brand sends customers a tracking number after an order is placed. But the new updates also tell customers when the order is received by its warehouse, and inform them what exact day it is going to arrive. Wagner also said Zappos has started more proactively communcating with customers if there is anything out of the ordinary happening with their order.
Wagner said ensuring timely notifications is an ongoing customer experience process. There are scheduled and spot audits to help gauge the efficiency of inventory operations, which helps flag any issues around timing or packaging. And the brand reviews customers' post-purchase survey data on a weekly basis, Wagner said.
"The most important part is really paying attention to the numbers," Wagner said. "It's continuing to listen to that kind of feedback — and not just the negative feedback, but sharing with the team what works well in this particular instance."
Being transparent
The ability for brands to offer timely and accurate delivery information depends largely on communication with fulfillment centers — which can be complicated depending on where and how a product is being made. Grace Lee, CEO of DTC bridesmaid dress brand Birdy Grey, said ensuring smooth logistics is a critical part of a customer's experience with the brand.
"This is just table stakes, it's all about setting expectations," she aisd. "It's really important for us to be as transparent as we can."
For ready-made dresses, Bird Grey tells customers orders will be at their door within 12 business days. It uses a traditional email notification journey to let them know when it's shipped and out for delivery. But when Birdy Grey rolled out custom sizing options last year, it meant creating a whole new way of letting customers know their order status. That's because those made-to-order dresses are cut and sewed in China, with a lead time of eight weeks.
Not only is that a long time to wait "in an Amazon world," Lee said, but there initially were issues getting tracking updated because of an inability to know when or where the carriers were in the process.
Initially, the Birdy Grey customer service team got flooded with complaints from customers that the tracking page was no longer updating their order. But this summer, Birdy Grey implemented an AI-powered tracking system that provides customers with step-by-step updates, such as when the dress is being made, when it is on the production line, when it is being shipped out from the factory and when it is out for delivery.
"It's really been through trial and error that we've optimized the track page experience," she said. "We've had to redesign it completely so the customer is crystal clear on where their dress is in the process."
Leeor Cohen is the CEO of FullFill, a Shopify service that connects brands' inventories with 3PLs to better track inventory and orders fulfillment. He said brands must make sure their operations, marketing and warehouse teams are in "lockstep." That might look like knowing sale schedules ahead of time so extra stock can be available for a certain item, or scheduling extra shipping days to accommodate holiday volume.
"It's like, 'Hey, we're running a new customer bundle for this specific SKU, should we pre-kit them and have 1,000 units ready?'" Cohen said. "Communicate with your warehouse and like, treat them as another partner to the business. In customer experience when things break down, often times the issues is further upstream and the CX team is there to clean up."
Preferences and opportunities
Cohen said brands are increasingly offering more customized delivery notification options. Amazon, widely credited with pioneering two-day shipping, lets customers decide whether to receive updates by email or text. Amazon shoppers can also opt to get visual confirmation via Photo-OnDelivery," or follow a packages' progress with a map-tracking feature. Prime members can select a designed day for their package to arrive.
"Giving the customer control is going to help set expectations," Cohen said. "Because what they choose at checkout is what they're gonna get, assuming the delivery goes as planned. So much of customer experience is proactively sending that message out."
Katherine Cabe, senior director of retention marketing at AS Beauty, which makes Laura Geller cosmetics, said it sends general order confirmations and updates. But it also lets customers know when there are going to be delays because of an inventory issue or a higher volume of orders that has slowed the shipping process.
Around the holidays, the company also publishes a special FAQ page to let customers know the last possible day they can order to have items arrive before Christmas — but that's slightly ahead of the internal timeline.
"We have a buffer around those on our end. We would rather our customer be pleasantly surprised, then not getting their product when they expect it," she said.
Another way customers are getting order notifications is Shopify's Shop app, which provides notifications when orders are shipped, out for delivery and have arrived. The app initially launched as a tracking service, said Carl Rivera, vp of product at Shopify, as customers were eager for shipping updates. While this was historically done through email, Rivera said it can be difficult for shoppers to retrieve that information if inboxes are overflowing and segmented. Further, standard tracking pages that are linked to a service like USPS or FedEx don't do anything for the brand's own relationship with the shopper.
"I have to dig out the information I'm looking for, I go to a tracking page that might tell me with the package is," he said. "but it completely fails at telling me anything else about the brand."
Rivera said order updates are an opportunity for brands to reconnect with the customer at a time when they may be likely to make a repeat purchase — which is increasingly critical as customer acquisition becomes more expensive. The Shop app now capitalizes on existing brand interest by advertising personalized product recommendations to customers and allowing them to shop directly from the app.
"Yes, it's about order tracking. It's about helping consumers know where the package is from the time that they checkout to the point that reaches their doorstep," he said. "But it's much more about teeing up a buyer and merchant relationship and creating a surface where the merchant now has permission to speak to the buyer again and again."