Canadian wildfire smoke puffs up sales for air purifiers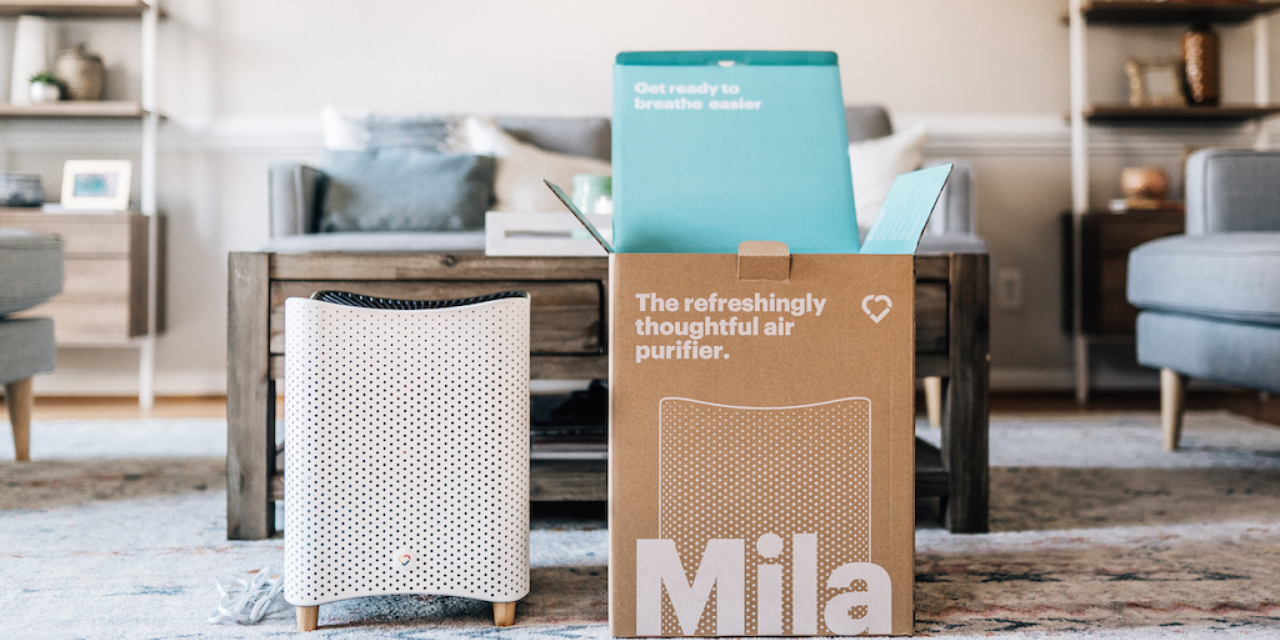 Mila Cares
The toxic air quality that engulfed various regions in the Northeast magnified demand for air purifier brands over the past few days.
Mila Cares said that its sales were 5x higher than its daily average last week. Oransi's sales grew 10 times last week compared to the previous few weeks. Molekule, on the other hand, witnessed a roughly 61% increase in website traffic and a 30% increase in search traffic on Amazon. All three companies offer air purifying devices and filters that help improve air quality indoors.
Last week, a smokey haze from Canada's wildfires plagued major cities in New York, New Jersey and Pennsylvania, among others. The smoke, which turned the skies orange in some areas, led to historically poor air quality in the eastern part of the country. As consumers search for relief, sales of air purifiers have skyrocketed and led many businesses to adjust their marketing and communications strategies to stand out from competitors.
The air purification category as a whole experienced this windfall. Many executives likened this scenario to when Covid first hit, which amplified the importance of having clean air. Over the past 30 days, revenue for the air purifier subcategory grew 47%, in comparison to the previous 30-day period, according to Jungle Scout. 
"The need has been recognized," said Lauren Beitelspacher, associate professor in marketing at Babson College. "Where brands have to set themselves apart is when the customer is searching for information and evaluating alternatives."
Executives told Modern Retail that shoppers found their websites and products organically. Jason DiBona, CEO at Molekule Group, said that when the company looks at how people found its website, there was a 2,000% increase in organic traffic. One of its retail partners in New York, which typically sells seven air purifiers a week, sold 118 in one day.
"We were able to respond in terms of having product available, being able to ship in a timely fashion and being able to meet demand as it came up," DiBona said. "A lot of these were new customers that…for the most part, have not been part of the buying journey prior." 
At that time, Molekule was in the middle of a Father's Day promotion. When plumes of smoke spread across the Northeast region, Molekule opted to pivot and push more relevant content on its website and social media, including tips to help people protect themselves from the toxic air. The company also sent push notifications to its customers in affected areas, reminding them to check or replace their filters. 
Much like Molekule, Mila, a company that started in 2019, also said that there was an uptick in search results for air purifiers. The company decided to invest more into keywords versus what they usually would on a typical week and also began posting more educational content on social channels to boost conversion. Thanks to its quick response, Mila was able to achieve a triple-digit lift in conversion. 
"Usually California is our top-selling state. New York and New Jersey were our top-selling states last week," said Wendy Qi, head of marketing and customer experience at Mila Cares. "Questions and sales inquiry was on par with Black Friday."
Oransi Founder and CEO Peter Mann said that, even days after the air quality in the northeast was at its worst, traffic is still up 25% to 50%. The company, which was founded 2009, said sales were up across all the platforms its products are available in, including its own website, Walmart.com and Amazon. Mann said the company was able to meet the demand because it was initially preparing for the wildfire season in the western part of the U.S. 
"This was a little bit of a déjà vu when Covid hit and the demand just went up," Mann said. "We're putting in place some processes around just having our messaging already prepared for when something like this happens."
To maintain the momentum, executives collectively said that they are working on initiatives that help inform customers about the importance of air quality. Oransi said that the company is working on having emails immediately sent out to customers who need filter replacement when something similar happens again. Mila is working on giving its customers a personalized report on what the air quality looks like in their homes through its app. Meanwhile, Molekule is focused on launching new data-focused products that provide insight to customers.