Brands question the value of Showfields after late payments, lackluster sales & bankruptcy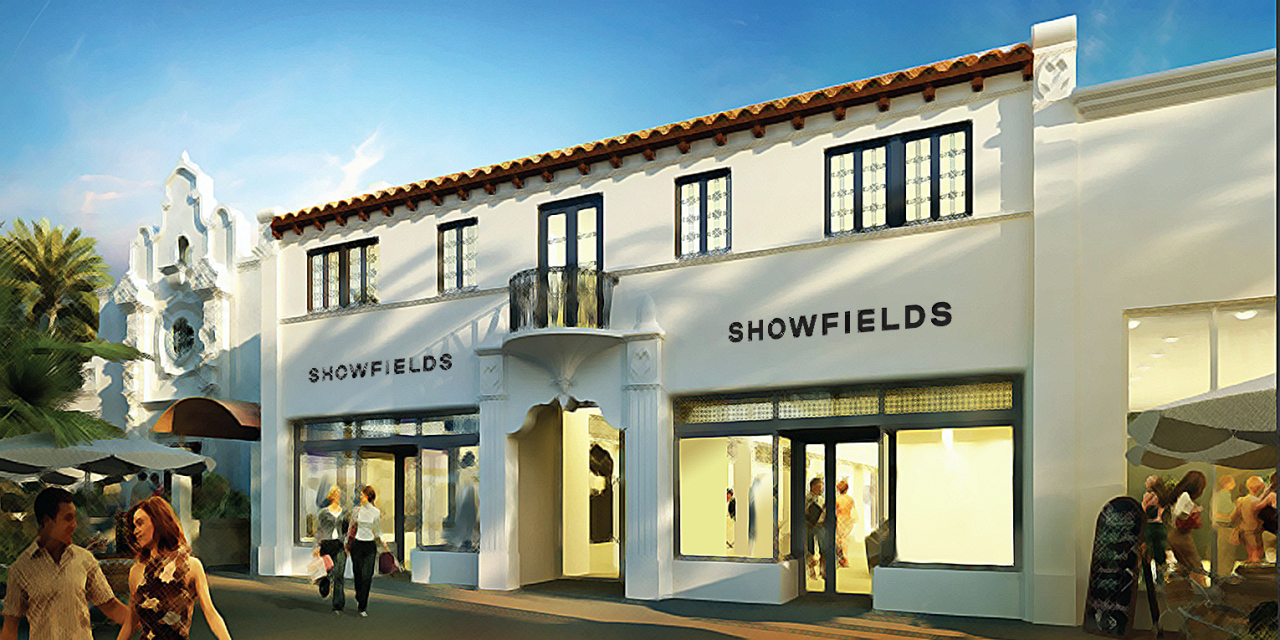 Showfields
When Showfields, the self-proclaimed "most interesting store in the world," notified its brand partners that it had filed for Chapter 11 bankruptcy on October 6 — in an email that didn't use the word "bankruptcy" — Nneka Ude, the founder of Love Dot, wasn't surprised.
Ude's brand is focused on making it easier for shoppers to discover ethical fashion, selling capsule collections co-created with African designers. She had been selling her products through Showfields' Washington, D.C. location since May.
But Ude said she hadn't received any payments from Showfields since July 31 — until suddenly, a payment was deposited on October 6. When she visited the store in September, she said she spoke with one employee who said she also wasn't getting paid on time, prompting Ude to reach out to Showfields' chief revenue officer on LinkedIn.
That wasn't Ude's only frustration with the company. Inventory levels weren't being properly displayed in Showfields' dashboard, she alleged. She said she struggled to get qualitative data about how people were responding to her products in stores. And sales were lackluster.
Ude paid around $20,000 for a six-month display in Showfields. "We weren't necessarily thinking about fully recouping all the entire investment," she said. But still, by the end of the six months, Love Dot had only sold around $5,900 worth of inventory through the retailer, according to Showfields' dashboard. And, she says Showfields still owes her about $1,400.
Other brands reported similar experiences with Showfields. In total, Modern Retail spoke with six brands that sold through various Showfields locations, dating back to last fall. Not all of them would disclose their Showfields revenue, but each said they brought in fewer-than-expected sales. Four brands also reported issues receiving payments on time. These issues were only exacerbated by the fact that the company targets smaller brands looking to gain traction; for many, Showfields was their first foray into retail.
It raises questions about exactly what Showfields' prospects are once it emerges from Chapter 11. The company owes as much as $10 million, according to a court filing. Adding to the company's woes is the fact that its CEO, Tal Zvi Nathanel, also personally filed for bankruptcy on October 22.
In a statement to Modern Retail, Nathanel declined to comment on individual brand experiences. "Did we operate and execute perfectly over the last 5 years? Of course not," he said. "Did we miss on some of our promises to our partners over the past year? The answer is absolutely yes."
Nathanel attributed much of Showfields' challenges to the fact that the company signed leases at two locations before Covid that proved to be too expensive following the pandemic. "That left us paying unsustainable rent, and therefore leaving us vulnerable and barely over water in other parts of the business that were actually healthy," he explained. Showfields ended up shuttering those locations earlier this year, as Modern Retail previously reported.
In his statement to Modern Retail, Nathanel laid out new pricing structures that Showfields would be experimenting with going forward, as well as a new analytics tool the brand had been developing, all with the goal of proving the ROI of Showfields.
The question at the heart of the issue is: Does a service like Showfields provide value for brands? It depends upon what Showfields is judged against, and what a brand's objectives are. Nathanel compared the cost of Showfields to other things an emerging brand might spend its money on. A PR retainer might cost $15,000 to $20,000 a month and isn't clearly linked to driving sales. A pop-up offers more control, but could cost $100,000 to set up.
Nathanel argued that brands can't judge the value of a Showfields activation based on sales alone. He said that more than 700 brands, including bigger brands like Heineken and Lush, have gone through its doors over the past five years, and that "different brands have different KPIs." The model, he believes, will get better with the tweaks it's about to make. He described Showfields' next phase as sitting at "the intersection of Retail Media and Performance-based Retail."
Founders who recently worked with Showfields, however, reported mixed feelings. Some of them chalked up the company's issues to a startup trying to figure out the right business model. Others were less forgiving, jaded by the fact that their first big retail experience was defined by having to chase down late payments for smaller-than-expected sales.
As a much-hyped physical retail startup — one that has previously talked a big game — participating brands still ultimately hoped Showfields would drive more sales. Showfields has described itself in past pitch decks as offering "the best customer experience in the world."
"We had big hopes for it — it didn't really pan out in terms of the amount of sales," said Adam Terry, CEO and co-founder of Cantrip, a company that sells THC seltzer. "But you try a lot of things when you are trying to advertise a product, and not all of it do you expect to actually work out." He estimated that his brand sold about $1,000 to $2,000 worth of product over the course of a few months, in which it was featured in the refrigerators in the gift shops at Showfields' Noho and Brooklyn locations.
"I think Showfields from the very get-go always positioned themselves as an activation, rather than a sales channel," Kai Lim, co-founder and COO of Reprise Health, which started selling its products through Showfields in February. "But then I think the question is how much would you be willing to pay for an activation?
Reinventing the department store
Showfields is one of a few startups that launched between 2018 and 2019 hoping to disrupt the department store.
Brands' complaints with department stores were well established at that point: department stores were tired; the displays were boring; they were no longer filled with the newest, most exciting brands; they would resort to steep markdowns to sell your inventory.
Showfields attempted to inject some pizzazz into the department store model by making it more interactive, taking cues from art museums and immersive theater performances. Showfields' first location was a 14,000-square-foot, multi-floor store that opened in New York's Noho neighborhood in December 2018. It followed that up with a Miami location at the beginning of 2020, and Brooklyn and D.C. locations in 2022. Following the bankruptcy filing, only Showfields' Brooklyn and D.C. locations are left standing, in addition to a Los Angeles pop-up.
Stores were populated with experiential brand displays, like a bathroom sink where people could test out toothbrushes.
Brands would sign multi-month contracts, with new ones being ushered in regularly, like new art collections. Each brand had a dedicated section in store, with a display design that the brand and Showfields agreed upon beforehand. The store was entirely staffed by Showfields employees.
Showfields promised brands not only sales but access to new customers that would be too cost-prohibitive for a young startup to reach on their own. They would be a part of exciting in-store events, and get access to valuable data on how their brand performed in retail. In a pitch deck from Showfields, obtained by Modern Retail at the beginning of 2022, the company boasted over 18,000 customer visits per month per location and a 25-minute dwell time.
"This space is about [the brand], not about Showfields," Nathanel told TechCrunch in 2019, announcing the company's $9 million seed round. "We really look at ourselves as a stage."
It was that ethos that attracted Ude to Showfields. Her understanding was that "it was all about being able to tell the story behind the brand."
To further that idea, Showfields operates on a membership model. The traditional wholesale model involves a retailer paying a brand for their inventory, and then selling that inventory in store. But brands pay Showfields upfront for the privilege of being able to sell through Showfields. In turn, brands keep 100% of their sales, minus local sales tax.
A turnkey model with challenges
The Washington, D.C. location in particular was ideal for Ude's brand. A significant portion of her customers are based in the Washington metropolitan area. Georgetown has a reputation as an affluent neighborhood that attracts a lot of tourists.
Multiple founders said that at the beginning of their contracts, Showfields was very clear in telling the brands that they couldn't judge the value of Showfields based entirely on sales. In a new pitch deck Nathanel shared with Modern Retail, Showfields outlines various plans for brands depending upon whether "awareness" or "engagements" is their main objective.
Lim of Reprise Health was one founder who said that he initially saw great sales through Showfields. "I would have given it an 8 or a 9 out of 10," he said.
Lim's brand sells gummies infused with herbal extracts like turmeric and Goji berries. Early on, Lim said, he and his co-founder would try to go to Showfields' Brooklyn location nearly every weekend to give out samples.
"The conversion rates when we were sampling were very high," Lim said. But he soon realized that if "we are not there sampling, sales [are] not as strong." That presented a problem because the value wasn't the same if Lim had to account for not only the amount of money he paid Showfields, but also the amount of time he spent in store.
That wasn't the only legwork thrusted upon founders. Ude said there was trouble early on reconciling inventory. "I have a long chain of emails from the very beginning highlighting the fact that what the team in store was seeing in terms of inventory, as well as what the team in the corporate offices was seeing…and what I was seeing was very different," she said. Ude, who is based in Chicago, flew out to the D.C. location multiple times to try to rectify things.
Another executive, who asked to remain anonymous, said that for a period of time, Showfields' dashboard showed sales for her products that purported to be from the New York store, even though her products were only being sold in the D.C. location. There were other questions about just how accurate some of the statistics were that Showfields provided in its dashboard, like impressions.
"We knew from our own tracking that on a busy Saturday [at the Brooklyn location] you get about 500 to 600 visitors, and on the dashboard there would be like thousands [of impressions]," Lim said.
Nathanel said there are bound to be mistakes in inventory reconciliation but, "I want to say the numbers are mostly accurate."
Even before the bankruptcy filing, there were signs that Showfields was still hammering out its business model. Peter Liu, the founder of pet accessories brand Rifruf, said his brand signed on to sell through Showfield's Noho location for six months, starting in October 2022. But in the spring, Showfields offered to extend his contract by moving to a model where Showfields and RifRuf would split sales 50/50 rather than paying a membership fee.
"That made a lot more sense to us… They were more incentivized to try to sell our products better," he said. Liu estimated his brand did about $6,500 in sales during its time at Showfields, paying almost $16,000 to be there.
Then, there were issues with payments. Over the summer, multiple founders started noticing "error" messages under the payouts section in their Showfields dashboards. Several also reported receiving payments on an inconsistent cadence. Ude showed Modern Retail screenshots indicating that she received a wire transfer from Showfields on July 31, and then didn't get any payments until October 6 — the day the company filed for bankruptcy.
"I think gradually it became more and more frustrating, and impossible to track… the payouts were pretty sporadic," Lim said.
Nathanel said, "over the last six months, as we communicated with respective brands, we encountered a technological barrier that caused delays in transferring payouts with some of the brands." He said that Showfields has identified the issues and that remaining "payout debt is being actively addressed."
Partners scorned
Thus, it didn't come as a surprise to many of Showfields' brand partners that the company had filed for bankruptcy — if they had heard the news, that is. "I didn't totally understand from the email what was going on because of how euphemistic it was," said a second executive who asked to remain anonymous.
"​​Today we are happy to share that we have secured investor funds to facilitate this plan and executed on the expansion in Brooklyn," Showfields' October 6 email to its brand partners read in part. "We also have decided to utilize the Small Business Reorganization Act (SBRA), Subchapter V, to shore up our company financials – a crucial step towards preparing the company for a prosperous future." The email then linked to a press release disclosing that Showfields had filed for bankruptcy.
Nathanel said that Showfields didn't use the word "bankruptcy" in the email because he believes the word "bankruptcy" still carries the connotation that a company is going out of business, and didn't want to scare Showfields' brand partners.
He shared with Modern Retail a number of upcoming changes the retailer would be making that he believes will set Showfields up for the future.
Nathanel said Showfields would soon be releasing an attribution tool, which the company has been developing over the last year to give brands the ability to determine when someone who stops by their Showfields display also visits the brand's website — to further prove out the ROI of Showfields. Last week, it started experimenting with new sensor technology that would determine how long someone picks up an item in stores.
He said the company has eliminated the "small" pricing tier, which is the one that many of the brands interviewed for this article opted for, and costs between $12,000 and $18,000. Instead, it will focus on bigger campaigns that will cost more (and thus, are geared toward bigger brands) but offer more customization. For emerging brands, it will offer a "weekend takeover" option that will cost a few hundred dollars.
These changes come too late for the brands that spoke with Modern Retail. All have stopped selling through Showfields, or are due to do so soon. Some were still trying to get their inventory back, or reconcile what they say were incomplete payments, despite Showfields' insistence that it is addressing all issues.
Ude is particularly frustrated that she is still having to rectify billing issues ahead of the holidays, her most important season. In her last correspondence with Showfields, dated November 2, the company said she was only owed $871.30. Ude said she is owed roughly $1,400 still, and pointed out that Showfield's own dashboard said she has done roughly $5,957 in sales to-date, and has only been paid about $4,517.
Even though Reprise Health's Lim found Showfields "overpromised and underdelivered" he doesn't see the demand for similar retail concepts slowing down. That's because startups are desperate to find new, cost-effective ways to acquire new customers, and as such, many are willing to take a bet on untested concepts or partner up with startups.
"In a world where Meta and Amazon CPCs continue to rise, you will see more and more of us trying to explore partnerships," he said.