Aperitif brand Haus is the latest startup to be resurrected by new ownership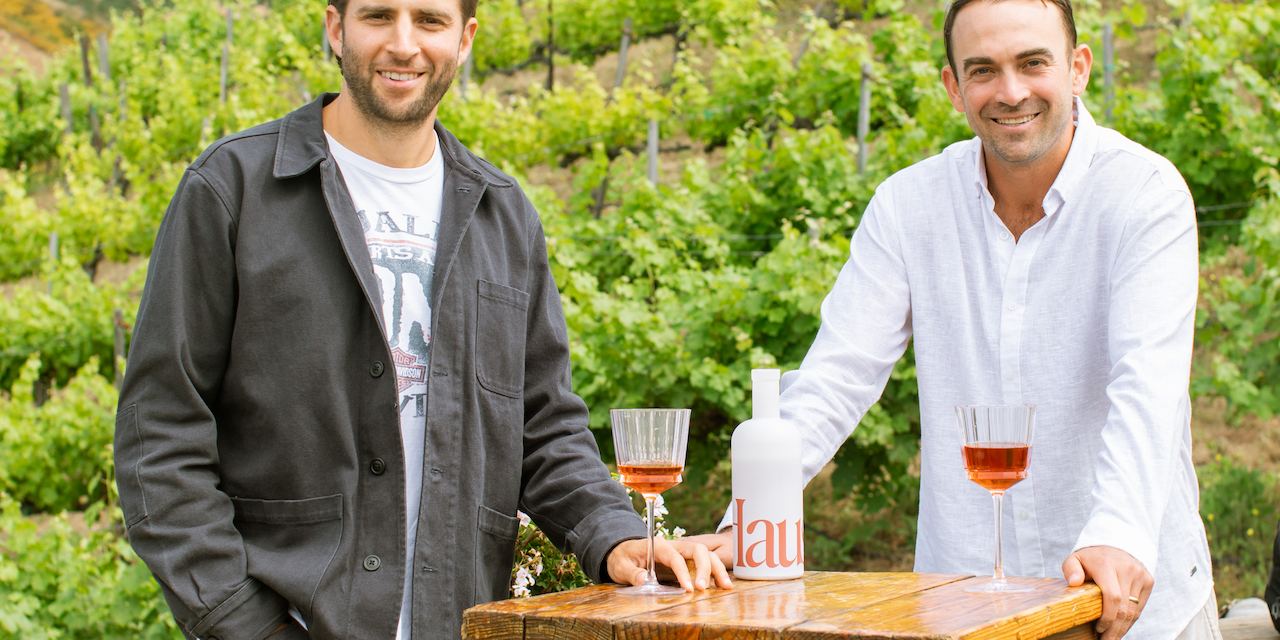 Haus
After shuttering due to lack of additional funding, aperitif startup Haus is being brought back to life by new ownership.  
The Naked Market launched in 2019, and in 2021 the San Francisco-based company raised $27.5 million in Series A funding to support its development and distribution of five CPG brands to date, which include the Jonas Brothers' Rob's Backstage Popcorn, Project Breakfast and Flock chicken chips.
After raising $17 million on rolling SAFE notes and benefiting from pandemic-era alcohol sales, Haus struggled to extend its runway as venture capital funding dried up. Last August, the company put itself up for sale in what's called an ABC, an alternative to a bankruptcy filing that stands for Assignment for the Benefit of Creditors. During the last week of December, CPG incubator The Naked Market acquired Haus through the ABC process for an undisclosed sum. Now, the new parent company has a plan to reintroduce Haus as an on-shelf alcohol brand supported by its original digital presence.
It's indicative of how much appetite there is, especially among holding companies, to find a way to resurrect once-hot brands and retailers that ran out of cash. Previously, these types deals were limited to retailers with a decades-long following like Toys R' Us or David's Bridal. But even startups like Brandless and Winc have been able to find new owners after going out of business or filing for bankruptcy. The new owners of these brands are making a few bets: one, that there is still a loyal following, even though many of these brands have been around for less than a decade. And, that they can turn a profit by learning from previous critical errors. Namely, by expanding into more retail channels. 
Harrison Fugman, The Naked Market's co-founder and CEO told Modern Retail that Haus will soon be expanding into several different categories, "but for today we're focusing on the original Haus products," which are its wine-based aperitifs.
The Naked Market operates several brands that it created in-house, with the company using a data-driven approach to CPG product development. This is done through proprietary technology that pulls millions of data points from Shopify, Amazon, retail point of sale and other customer touch points. However, Haus will be the first brand run by The Naked Market that wasn't launched in-house.
"The idea of purchasing the Haus brand 12-plus months ago was nowhere on our radar," he said, adding that The Naked Market was considering M&A to grow its family of brands. "It took the perfect sequence of events to acquire as opposed to incubate." Those events included an introduction through Haus' previous investors during the ABC process. We thought it would be a good fit for us to enter multiple categories, both in alcohol and beyond," Fugman said.
"We see the emotional rollercoaster of building a startup every day, there is a thin line between success and failure," Fugman said of Haus' past woes and new direction. Since the deal closed, The Naked Market has been putting the time and resources into closing the transaction, R&D and finally, relaunching the brand. First up is relaunching the direct-to-consumer website, which was the primary channel that Haus sold through. 
"Out of the gate, e-commerce will be the initial focus through the end of the year," Fugman said. The plan is to first reintroduce the product to the prior community that the original Haus team built. "Once that's done, we'll leverage our retail relationships to put Haus on the shelf going into 2024," he confirmed. 
One of the biggest changes in Haus' operation will be production. When the brand launched in 2019, it positioned its aperitif line as a transparently-produced, and created with fresh, local California ingredients like lemon, elderflower and clove.
Now, The Naked Market is moving Haus away from in-house production, and transitioning to co-packing, said Fugman. "While we understand and appreciate the benefits behind vertical integration," he explained. "But as we look at the Haus platform, co-manufacturing will be the primary method." 
The Naked Market co-founder and COO Alex Kost added that the company's focus has been "figuring out how to create premium products and work with our network of co-packers to bring them to market." Now, Haus is joining the parent company's other CPG brands in that regard. As part of the relaunch, the company also brought on Sonoma winemaker Micah Wirth to head up winemaking and R&D efforts. 
As for the new food and beverage categories the company plans to enter, Fugman said "everything is on the table, our mission moving forward is to own the dinner party." 
Throughout the pandemic's alcohol boom, Haus maintained its DTC-first strategy to capitalize on high margin sales. However, selling alcohol online has proven to be a difficult feat, as evidenced by other recent startup closures such as digital wine club Winc. 
Breathing new life into once-dead brands
Retail is a turbulent industry and as such, many companies that seemed like they were destined to be shut down over the years have managed to find new owners. But one trend that has emerged in recent years is more holding companies making a business out of resurrecting dead or near-dead brands. Authentic Brands Group, for example has snapped up many brands over the years shortly after they filed for bankruptcy, like Barneys and Forever 21, often with the help of mall operators Simon Property Group and Brookfield Property Group. Other holding companies, like The Naked Market, have built their businesses through a mix of acquiring and launching their own brands. Winc's new owner, Amass, also owns non-alcoholic aperitif brand De Soi, among other beverage lines.
But the bet with many of these ventures is the same: they are confident that they can find some new operating efficiency that will allow them to resurrect these once-promising brands.
Dan McCarthy, assistant professor at Emory University's Business School, said that the move to co-packing and wholesale makes sense. "Distribution was one of the most critical factors associated with Haus' demise," he said. 
McCarthy said that while Haus had a high quality, differentiated product "the economics of selling DTC-only is highly challenging," especially with the rising costs of digital customer acquisition. "I think the business, as it was operating, would have required a scale that is hard for a DTC-only business to achieve, to become profitable," McCarthy said. He also said that Haus will now "need to improve their CLV and bring their overhead down in relation to the size of the business."
Mark Gallo, a beverage sales and distribution manager who's previously worked for Anheuser-Busch and Heineken, said the new production direction is a much cheaper alternative to producing beverages in-house. "Manufacturing isn't cheap for equipment, land and staff, especially in California," Gallo said. He added that at the same time, The Naked Market is on an ambitious path to create the next PepsiCo.-esque portfolio, "where they play in both food and beverage." Entering the low-alcohol space will extend its portfolio into a different occasion and aisle, Gallo said.
As it pertains to marketing efforts, Fugman said The Naked Market wants to continue building on the digitally-native brand's online presence by utilizing the existing Instagram and email subscriber list. "You'll see cross-channel marketing on social media like Instagram, TikTok and Twitter," he said. In-person events are also on the way, with quarterly Haus parties and tastings to continue the community building. "We'll also be bringing select community members into the R&D process to help with creating new products," Fugman said.
The new owners are also giving 5% of the company back to the previous employees, investors and original founders. Kost said that "while it's not traditional or necessary," it laid down the foundation to transition to Haus 2.0
"It was an emotional-first decision, and we're very pleased at the response we've gotten from the parties we've been in touch with," Fugman said. "The brand's founders were trailblazers of the low-ABV movement that we want to continue."