Why August, Lola & others are creating the Tampon Tax Back Coalition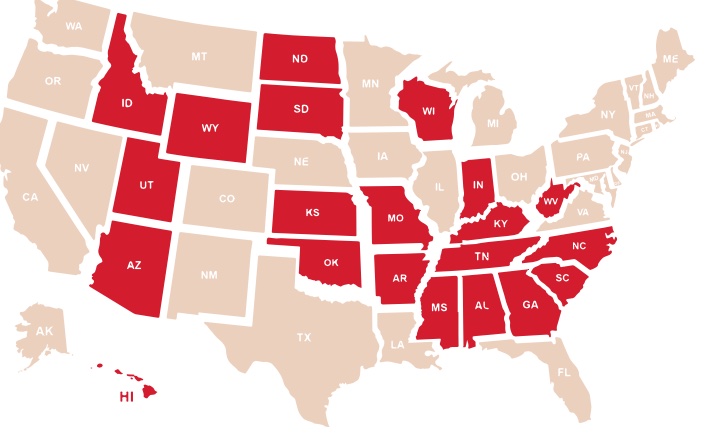 August
A coalition of period care brands are teaming up to offer rebates to customers for taxes they're charged on the products, adding a shot of DTC and startup energy to a broader industry push to see the tax eliminated.
The Tampon Tax Coalition, announced Wednesday, includes the brands August, Lola, The Honey Pot, Rael, Diva, Here We Flo, Saalt and Cora. The brands are launching tampontaxback.com, a website where shoppers can upload their receipts to receive a Venmo reimbursement for the taxes they paid within 10 business days, a model that August independently rolled out this summer. While states are increasingly passing laws to exempt period care products from sales tax — including California and Texas this year — it still exists in 21 states.
"Most people who've been paying it their whole life don't know it's a specific tax," said Nadya Okamoto, co-founder of August. "The goal around this coalition, and the brands who specifically to take part in this, is the idea that public awareness will change public opinion about it."
Private sector companies urging fewer taxes on specific products isn't an entirely new concept, as industries have long advocated for taxes and rules for their financial gain. But The Tampon Tax Coalition is part of a niche that's cropped up in the past decade or so to eliminate taxes on personal hygiene products that many consider to be an essential health care item. And it comes the newest example of for-profit brands focusing on advocacy and causes that affect their customers' lives.
Kimberly Clark's Huggies led efforts in this area, becoming the founder sponsor of the National Diaper Bank Network in 2011 that launched into tax elimination efforts alongside providing free diapers. Then, Kimberly Clark's U by Kotex became a founding sponsor of the Alliance for Period Supplies in 2018, which supports free menstrual supplies in addition advocating for tax elimination. CVS also lowers the price for period care products in some states, saying it's a health equity issue that contributes to the gender wage gap.
But the path to undoing the tax is paved through state legislatures. Sales tax are levied by states, meaning exempting period products has to to happen on a state-by-state basis. Progress has been piecemeal: Minnesota was the first in 1981, when it exempted all health products from states sales taxes. Pennsylvania stopped taxing period products in 1991 under an example of "paper goods," like diapers and toilet paper. New Jersey was next in 2005 and Massachusetts in 2013.
The movement began picking up steam in 2016 with new laws in Illinois and New York. Since then, 19 states have moved to eliminate taxes on period products. Those that remain are concentrated in the midwest and southeastern states.
The Tampon Tax Coalition aims to stir up momentum in the remaining states by harnessing the power of awareness of shoppers who may not otherwise know they are getting taxed on products like tampons, pads and menstrual cups. In addition to hosting the form for the reimbursement process, the coalition's website will link to advocacy steps that interested shoppers can take. That involves contacting state lawmakers to request a refund for the tax too, Okamoto said, a model launched by legal advocacy group Period Law that played a role recent successful legislative efforts in place like Texas.
Ultimately, Okamoto said, the brands involved in the coalition may collectively request a refund from states too.
"There's a lot of mindset change you can make on this," she said. "We're saying 'we're not even charging this tax in the first place, we're just going to cut into our margins.' If business can do it, we should absolutely expect the public sector to do it."
Maryclaire Manard, CEO at brand transparency platform Cluey Consumer, said there are many examples of companies lobbying in ways that can hurt consumers — like the history of tobacco industry lobbying against stricter regulations, or Intuit pushing against free tax filing software. But brands are increasingly finding causes to support and champion, such as issues around gender equity, where they're aiming for a change that will be positive for their customers.
"It aligns incentives, incentives for more consumers to more likely afford period care products, and therefore incentives for the companies selling those products to be able to get their products in the hands of more people," she said. "This problem of period poverty is not new and one that disproportionately impacts low-income communities, especially Black and Hispanic populations in the U.S."
Beyond taxes, companies like Pataognia have advocated for policies around protecting natural lands by taking its business elsewhere, Manard said. Other companies take a non-partisan approach to public discourse by advocating for things like registering to vote.
Still, the Tampon Tax Coalition is unique in this area for bringing together DTC and startup brands that previously operated in silos. The reimbursement effort started with August, which launched an independent campaign hosted on its own site in August 2023. Though Okamoto declined to share statistics on how many refunds August has issued so far, the effort at least was effective in netting attention for the cause — including Amy Fisher, CEO at clean-ingredient period care brand Lola.
A 20-year veteran of the personal care and beauty industry, Fisher told Modern Retail immediately was won over by the concept. And while her team initially discussed standing up their own similar effort, they ultimately decided there would be strength in numbers if they aligned forces. While some sectors have "friendly competition," Fisher said, period care brands didn't necessarily have camaraderie even though their missions may align. The founders are now on regular Zoom meetings together to discuss the coalition efforts.
"There's room for all of us. We speak to different customers," Fisher said. "I slid into Nadya's DMs and she got back to me, and that was how it started."
Fisher likened the effort to how Avon and Estée Lauder were early players in the pink ribbon movement to raise awareness for breast cancer research in the early 1990s. She said that Lola has no qualms about cutting into its margins to reimburse people for the tax due to the broader equity issues that exist around affordable and accessible period care.
"Even my [male] CFO is excited," she said. "You have an obligation as a corporate citizen to, when you see something out there that needs to be fixed, you go fix it."
Once launched, brands will take individual and group efforts to publicize the campaign among their varied audiences. Okamoto is a voracious TikToker with over 4 million followers, with August aimed at a Gen Z and Gen Alpha audience. Diva, known for its menstrual cups, has been around since 2003 and may be familiar with older users. Meanwhile, The Honey Pot makes plant-based products that may be geared to eco-conscious audiences.
Okamoto will be shooting content with other co-founders, and the brands may also push the site and its work through their own owned channels like Instagram and email newsletters. Each brand is committed to the campaign for at least six months, though Okamoto says August will keep its reimbursement program up "forever," or at least until the tax is a historical footnote.
"Taking down the tampon tax isn't going to solve period poverty, but it's the thing we need to as a start to the larger movement. It sets the legal precedent in the assets that period products are non-essential goods," she said. "If we can overturn this, it become a strong part of the argument to make period products free in schools and shelters too."