To reignite business, Under Armour is trying to attract more female customers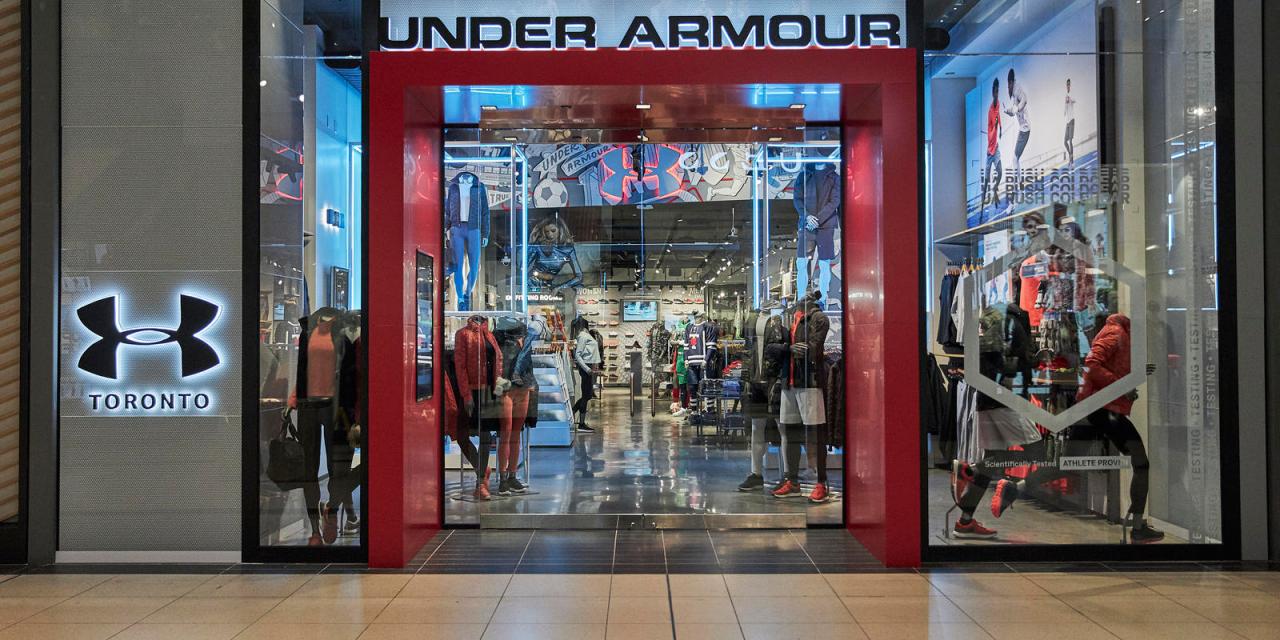 Under Armour is beginning to take steps to gain more female customers as part of its multi-year strategy to reignite interest in the brand.
During its most recent quarter earnings call, new CEO Stephanie Linnartz outlined strategic partnerships, products and marketing tactics to win women over. Under Armour recently launched its first soccer boot specifically designed for women's feet, called Women's UA Magnetico Elite 3 FG soccer boots. The company also just held a series of events to go alongside the WNBA All Star Weekend last month, featuring new athlete partners like Diamond Miller and Kelsey Plum.
In May, the company unveiled its Protect This House 3 strategy which aims to drive stable profitable growth and returns for shareholders in the long run. At Under Armour, women's athletic products are a big area of opportunity. Its women's business represents less than 25% of Under Armour's revenue.
"Driving our women's business is a very big focus for me and for the team," Linnartz said. "It starts with product, that's always at the core of everything on the women's side."
This quarter, however, revenue slid 2% to $1.3 billion and wholesale revenue declined 6%t to $742 million. In North America, Under Armour's revenue was down 9% primarily because of the challenges in U.S. wholesale. Its gross margin declined 60 basis points to 46.1% due to higher markdowns.
Beth Goldstein, footwear and accessories industry analyst at Circana, said that consumers are being cautious with their spending at the moment, particularly with discretionary categories like apparel. But new innovations, including the Magnetico Elite 3 FG soccer boots, can help drive demand.
Under Armour's apparel revenue declined 5% to $825 million in the first quarter. Meanwhile, footwear revenue grew 5% to $364 million and its accessories revenue was up 1% to $98 million.
Much like Under Armour, other brands have been attempting to win women's discretionary dollars. Merrel, for example, told Modern Retail last year that it is focusing its marketing, product development and retailer partnerships to bring more women into outdoor activities. Champ Sports has also partnered with more female athletes to promote gender equality in sports.
"This is something that a lot of brands are definitely focused on because they see an opportunity to speak to women," Goldstein said. She added that the renewed interest in women's sports is also fueling the demand for female-centric products.
To coincide with the Women's World Cup, Under Armour also launched a campaign highlighting rivalries between team USA's Kelley O'Hara and the England national team's Alex Greenwood. The company said it has nine professional soccer players on its roster.
Part of the company's plan to attract female customers is to improve its apparel offering. In addition to the new women's soccer boots, Under Armour also introduced the HeatGear Armour High Sports Bra, which is made for court sports, field sports and running.
"We're thinking about our marketing approach a bit differently — how we speak to the female consumer, which athletes, endorsers, social influencers, etc., that we use," Linnartz said. "We definitely are focusing harder on women than we ever had before and are excited about some of the things underway." During the earnings call, Linnartz said that producing better women's products and styles could open more doors of distribution.
Under Armour's fiscal 2024 outlook remains relatively unchanged. It still expects revenue to be flat to up slightly compared to the previous year. But the company said North America's sales are expected to be down 3% to 4% due to environmental challenges.
Goldstein said that if U.S. consumers continue to avoid making purchases in certain retail categories, it could be a cause for concern for Under Armour.
"The consumer just isn't engaging with some of these types of retailers as they used to," she said. "Obviously good products are paramount. But consumers still have to come into the door."