Research Briefing: Roku works to attract more DTC brands, as ad-supported streaming doesn't yet dominate marketers' playbooks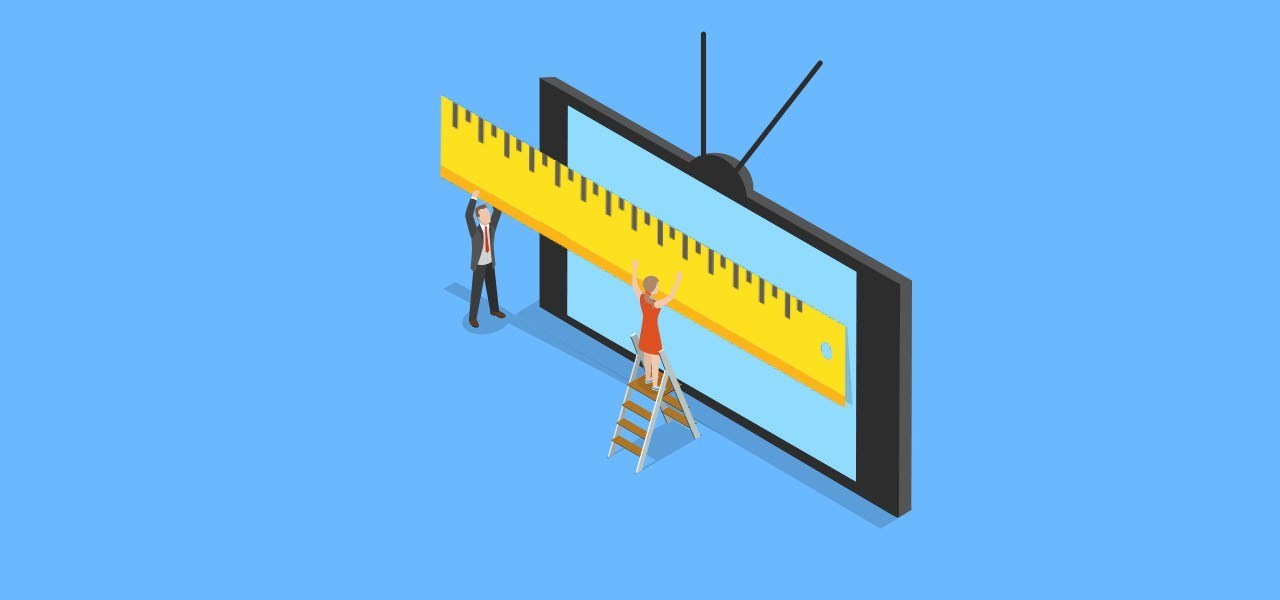 Ivy Liu
Welcome to the Modern Retail+ Research Briefing, your weekly curation of retail, technology and marketing research insights. Modern Retail+ members have full access to the research below.
In this edition, we share focal points from Modern Retail's recently released report on how marketers are currently investing in ad-supported streaming services.
Interested in sharing your perspectives on the future of retail, technology and marketing?

Apply to join the Modern Retail research panel.
28% of marketers use ad-supported streaming
Americans have been adopting ad-supported streaming services at a faster rate than purely subscription-based options. However, as a newer addition to the marketing space than other channels, ad-supported streaming is the channel marketers use the least among the four Modern Retail assessed in our CMO Strategies series.

Slightly more than one-quarter of respondents (28%) said they use ad-supported streaming versus, for example, more than one-third of respondents (38%) who use retail media — also a newer marketing channel.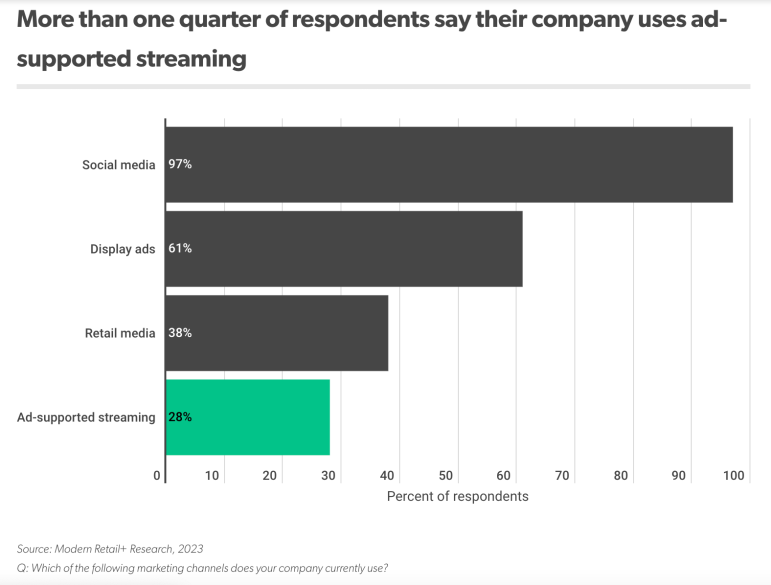 Ad inventory isn't the problem for ad-supported streaming services, as advertisers are seemingly awash in streaming ad inventory. Instead, marketers said cost challenges were the biggest barrier they face when placing ads on ad-supported streaming services. More than half of marketer respondents selected cost of media as their top challenge on all platforms, excluding Amazon Freevee and Pluto TV, where lack of scale was their main barrier.
Roku, in particular, has been working to draw in more DTC brands as a way to expand its ad revenue. The company has been releasing new features to better serve high-growth DTC brands, such as Action Ads, which prompt users to make a purchase on Roku streaming devices either by sending users a text or by scanning a QR code. The company pointed to brands like Lovevery as success stories. Lovevery, which sells products and subscription boxes geared toward new babies, has seen a 170% lift in purchases by running streaming campaigns with Roku and leveraging its first-party data to reach its target audience.

When gauging campaign success on ad-supported streaming platforms, most marketers consider watch time/view duration/average to be their No. 1 success metric, according to Modern Retail's survey results. Forty-eight percent of respondents said this constellation of attention metrics was most important for Hulu, 45% percent said so for YouTube and 40% said the same for The Roku Channel.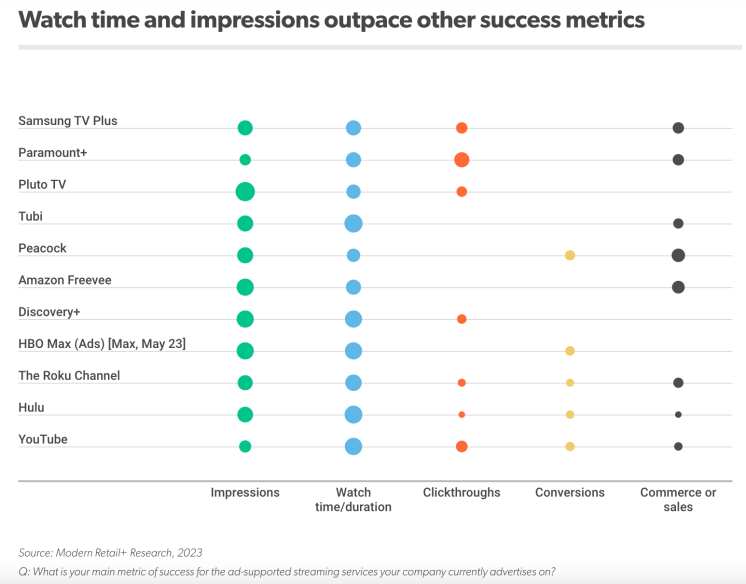 Key findings:
On platforms where marketers devoted a mid-range of their ad placements, impressions were the top success metric — or of equal or more importance as watch time/view duration/average. Roku already provided impression-level data for marketing mix models that break down campaigns by designated market areas. In April 2022, Roku struck deals with four marketing tech providers — Analytic Partners, Ipsos MMA, IRI and Nielsen — to expand that data set.

Overall, clickthrough rates were less important to advertisers than watch time and impressions. Interestingly, no survey respondents said clickthrough rates were an important success metric on Amazon Freevee or Peacock, and only 7% said they were on The Roku Channel, although all three platforms said they've put effort toward expanding their shoppable ad offerings in the last 12 months.
READ MORE ABOUT MARKETERS' STREAMING SPENDING

See research from all Digiday Media Brands:
Modern Retail+ Research
Digiday+ Research
Glossy+ Research