Resale platforms like ThredUp are rebelling against fast fashion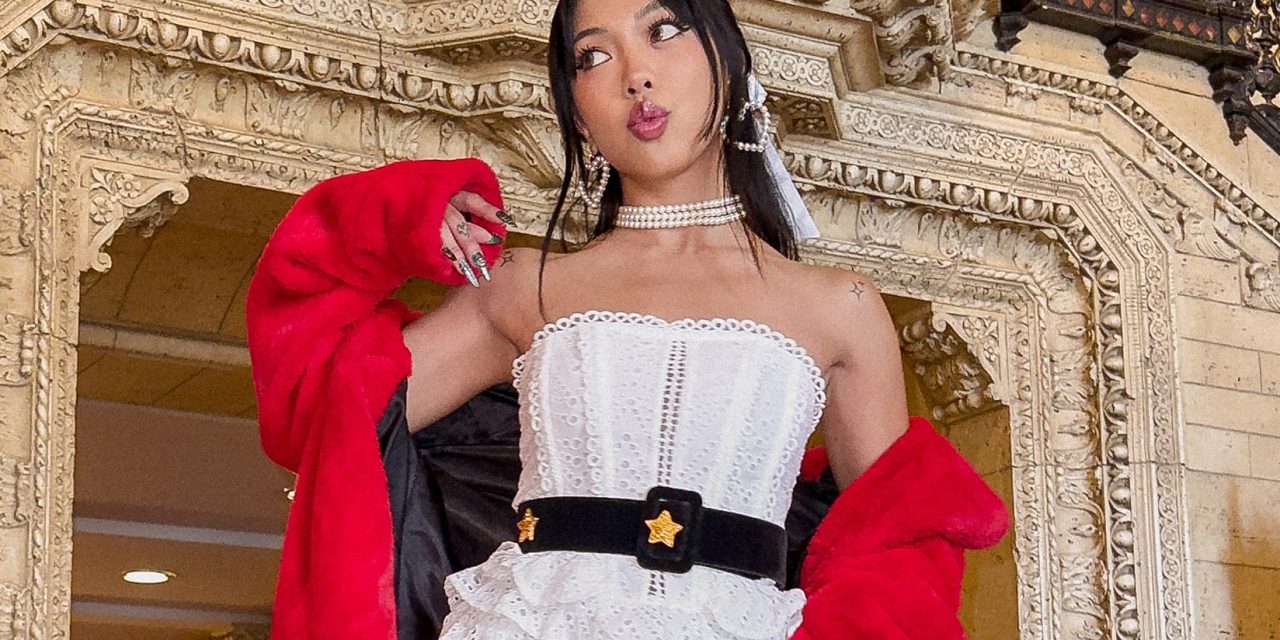 ThredUp
Resale marketplace ThredUp is continuing its efforts to push shoppers away from fast fashion, playing into the growing trend of secondhand shoppers looking to be less wasteful.
On Thursday, ThredUp announced a campaign with secondhand fashion TikToker Nava Rose. The Valentine's Day-themed "Dump Fast Fashion" shop on ThredUp featuring three signature looks from Rose that shoppers can find close matches of for themselves in ThredUp's inventory.
It's the latest example of how the resale world is responding to the growing anti-fast fashion sentiments. Erin Wallace, vice president of integrated marketing at ThredUp, told Modern Retail that the campaign aims to address the tension particularly seen in Gen Z shoppers, who say they want to be less wasteful but are also big buyers of fast fashion.
ThredUp's own marketplace has at least 10,000 items from Shein, more than 17,000 from Zara, nearly 23,000 from H&M and more than 23,000 from Forever21.
"More than one in three consumers want to quit fast fashion this year," she said. "But the action hadn't necessarily been reflected in the data. We wanted to continue to push this narrative and continue to drive awareness around ultra fast fashion and just keep it top of mind — specifically for Gen Z who are telling us 'We want to change.'"
It's not the first time that ThredUp has launched a marketing campaign calling out the waste of fast fashion. Last June, ThredUp blasted out coupons to Bay Area-shoppers and asked them to boycott a Shein popup. Then in August, it teamed up with "Stranger Things" star Priah Ferguson for a "Stop Fast Fashion" hotline advising sustainability shopping tips.
Other resale brands are noticing a shift too: Poshmark has seen decreases in fast-fashion sales on its marketplace. Data provided to Modern Retail shows Searches for Pretty Little Thing, Fashion Nova and Shein went down by 43%, 33% and 25.8% in October 2022 to vest January 2023 compared to the previous year. Meanwhile, Vestiaire Collective last fall announced it wouldn't feature any fast fashion brands in its marketplace.
Wallace from ThredUp said the push against fast fashion comes from a desire to see less waste generated from apparel. Overall, more than 9,070 tons of clothing and footwear was landfilled in 2018, more than double the amount from 2000, per the EPA.
"Ultimately, until these ultra fast fashion companies slow production, really we just have this needless problem," she said. "There has to be a behavior shift adopted at mass scale to send a message back to the ultimate issue, which is the companies' producing."
Secondhand for quality
Across Instagram and TikTok, fashion influencers are increasingly alerting their followers to the harms of fast fashion. Others are taking a step further by refusing to buy it even when secondhand.
Phoebe Joseph is a model and sustainability advocate who promotes her thrifted outfits on Instagram. She's noticed that it's been difficult to source "gems" as fast-fashion items overflow the secondhand market. Many shoppers prefer to frequent curated boutiques that specialize in trendy brands, vintage goods or other high-value clothing.
Still, Joseph sees a place in the market for fast fashion resale. It's being made anyway, she said – and it deserves a place to go other than landfills. 
"To buy fast fashion through the secondhand market is forever a better option than buying it new," she said. "There's a conflicting feeling when you're buying that brand, if you're very aware of the aspects behind the companies. But I do think that if people could habitually buy those things secondhand, we would see the demand go down (for new fast fashion)."
Poshmark's head of merchandising Chloe Baffert also said those looking for an affordable outfit should first seek to find it on a resale platform rather than a new fast-fashion site.
But overall, consumers are shifting their resale behavior to favor higher-quality brands:though specific numbers weren't available, sales for brands like Everlane, Girlfriend Collective, Patagonia, and Reformation went up during October 2022 to January 2023 year-over-year.
Shoppers are also seeking more vintage items, with Poshmark searches up by 11.8% from October 2022 to January 2023 year-over-year.
"Shoppers are looking for vintage pieces to emulate trending styles from social media platforms," Baffert said, "rather than purchasing replications from fast fashion retailers."
ThredUp didn't share data around what fast fashion sell through looks like in its inventory or whether shoppers are turning away from it. But it has hundreds of brands that are ineligible for payouts — including Shein, H&M, Fashion Nova and Target brands like Wild Fable.
"I think that that will only continue to be communicated more clearly, that there is really no resale value for ultra fast-fashion items," Wallace said. "And hopefully, that will begin to drive a conversation around a deeper consideration of the resale value of items at the point of purchase."
What's the value?
From a business perspective, it can also be "extraordinarily difficult" for resale marketplaces to profit off fast fashion, said Morning Consult retail and e-commerce analyst Claire Tassin. Sellers on peer-to-peer networks like Poshmark might see a small return, but it's likely not be worth it for larger consignment-store operations, Tassin said. 
"A person has to unpack those boxes and inspect and photograph those garments. And it's unlikely to be worth your while if you need to sell that at a discount off of a Shein price," she said.
Wallace from ThredUp said there is little resale value in fast fashion — the company doesn't give a payout to sellers on certain fast fashion items. Those that can't be sold are sent off to third parties for recycling or redistribution.  
The excess can gum up processing operations in the warehouse, Wallace said, leading to delays or pauses in processing sellers' items. 
"It doesn't even recoup our costs to process and list," she said. "If consumers want the best outcome, they have to really consider what they're putting in, and what they're wanting to consign."