How Nanit is building a DTC baby gear marketplace for parents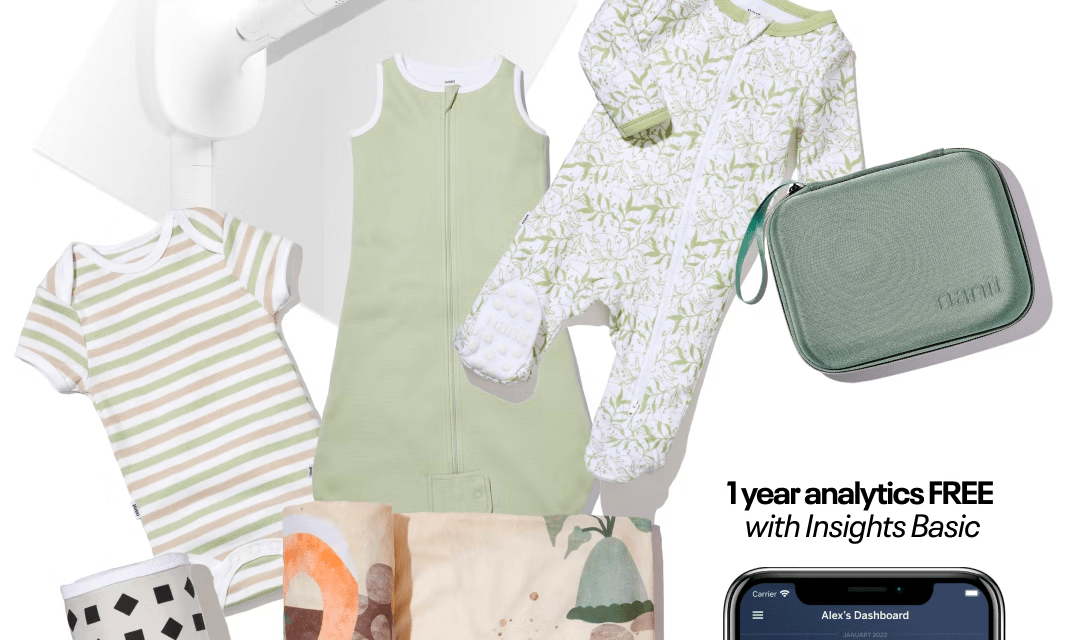 Nanit
This past fall, baby monitor brand Nanit began testing a potential marketplace with other like-minded DTC brands. And according to the company, the beta run resulted in encouraging growth metrics, prompting Nanit to continue expanding its website's marketplace. 
To kick off the marketplace launch in November, Nanit onboarded several DTC brands in the baby category. These include baby skincare company EllaOla, DTC diaper brand Coterie, clothing company Miles & Milan, kids learning brand Slumberkins, baby and toddler bedding brand Rookie Humans and formula maker Baby Brezza. As part of the pilot run, these brands worked with Nanit on developing bundles, as well as some co-branded products that were exclusive to Nanit's marketplace. Nanit buys products on a wholesale basis from these brands, splitting revenue from sales; Nanit packages and ships out marketplace orders on behalf of the participating brands.
The average order value on the marketplace is on par with Nanit's overall website AOV, according to the company. All in all, products that were part of bundles outperformed those that were not, according to the company, signaling a demand for the marketplace among baby gear shoppers. Moreover, about 55% of overall traffic to Nanit's shop came from new customers. According to the company, revenue from the marketplace is still a small portion of overall sales, but they expect it to increase as more products are listed.
"The biggest reason we're moving ahead with investing in the marketplace is because we're seeing new customers discovering us through the new traffic," Quynh Dang, vp of brand marketing at Nanit, told Modern Retail.
Bundles have been a successful sales driver for Nanit in general. The company's hero product is a baby monitor, but it also sells other accessories like a wall mount and a travel pack. As of December, bundles in general accounted for about 50% of overall sales. So, by building out a marketplace that features products from other brands, Nanit was able to build up its assortment of bundles more quickly.
Some of the bundles on Nanit's new marketplace feature its existing products bundled with products from other brands, such as an "on the go" comforting bundle featuring a camera and a Slumberkins mini, as well as other Nanit accessories. 
The marketplace's launch timing was meant to take advantage of the holiday shopping rush, offering special discounts and exclusives throughout the holiday season, such as an exclusive sheets collaboration with Rookie Humans created by Nanit's in-house textile team.
"The holiday period was an important time to test the multi-brand marketplace because there is a lot of gift-giving in this category," Caroline Sommerstein, Nanit's senior manager of PR and partnerships said. "It can be hard to shop for parents and kids, so we created themed gift guides and bundles to highlight different products." 
Dang said the idea behind the marketplace came from creating a hub that supports young families' health and wellness from family — which Nanit is hoping to expand this year. "We packaged product bundles by use-case, technology or price point," she explained, adding that cross posts by the brands on social media, blog posts and SMS helped drive traffic to the marketplace. "We saw people spent more time on the pages, with key metrics up since the launch."
For diaper maker Coterie, which launched in 2020, the marketplace partnership was an opportunity to reach new audiences interested in baby product startups.
"Our partnership with Nanit.com shares our core proposition of more sleep for parent and baby," Lindsey Kling, vp of partnerships and business development at Coterie, told Modern Retail. Kling did not disclose early sales derived from the marketplace, but said the company is seeing the benefits of Nanit's overlapping audiences with its own.
"Being a part of their online marketplace offers us both greater discoverability from expecting and new parents," Kling said. "It also furthers our mission of making parents' lives easier by enabling them to shop Nanit products and our own in one simplified check out." 
Other DTC brands like Brooklinen and BlendJet have launched marketplaces on their own websites in recent years. For many of these startups, the goal of a marketplace is to not only drive sales. "You get revenue, but most importantly, you also get data — to see what your customers like and if you really want to, to source that thing and launch your own proprietary version," Chris Toy, CEO of freelance marketing platform MarketerHire previously told Modern Retail.
Moving out of the holiday rush and into 2023, Nanit is looking to develop a merchandising strategy for the marketplace that's centered more around themes and seasons. "We have seasonal initiatives and product launches throughout the year, so we'll reconfigure and curate the marketplace as we discover new brands," Dang said. 
Dang added that the company is trying to be thoughtful about which product categories to expand next, as the marketplace is a big undertaking from a logistics perspective. For example, Nanit purchases partner brands' products wholesale to bundle and sells to customers directly. "We choose to do this in our warehouse so people can order and receive their items all together." 
"We've already gotten a lot of interest from other brands, so we're trying to put together a custom program for these partnerships," Dang said. "We'll see how big of an opportunity this will become as we onboard more brands."