How Athena Club maintains a 93% customer retention rate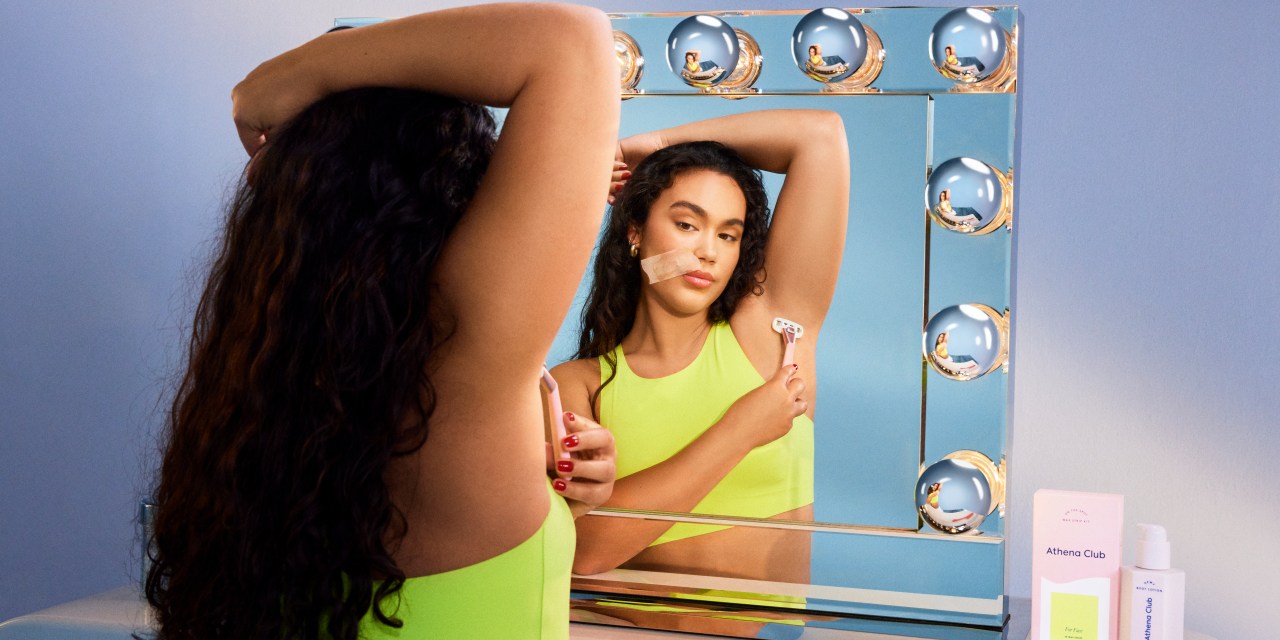 Athena Club
Since its founding, customer retention has been a key focus area for the direct-to-consumer self-care brand Athena Club. 
To do so, the company — which sells essentials like razors, body wash and tampons— has offered shoppers the option to customize their subscriptions. This would, for example, give shoppers the ability to receive a certain amount of razors depending on how often they shave and add any additional product to their plan. Athena Club has also established robust customer service that responds to customer feedback within hours.
Thanks to this approach, the company says it currently has a second purchase rate of 93%, which is well above the 80% retention rate it had hoped to achieve in 2020. Athena Club said its constant communication with customers and its product development had been key components in getting their shoppers to keep their subscriptions or make another purchase. Athena Club declined to share specific sales figures but said it has shipped over a million of its products across over 60% of U.S. zip codes. 
"We ask customers for feedback and we implement it quickly," said Maria Desmarais, co-CEO and co-founder of Athena Club. "But overall, as a company, we've always had a very customer-first approach."  
Athena Club initially launched in 2018 as a tampon delivery startup and relaunched the brand as it is today in 2019. Currently, the company's products are only available online at AthenaClub.com but it plans to expand into mass retail this year. In 2021, Glossy estimated that it had a subscriber count of roughly 210,000 and had raised a total of almost $26 million. 
Athena Club said that its personalized approach to subscription would give its customers the option to build their own routines and make the process of shopping for essential self-care items simpler. Over 90% of Athena Club's customers are subscribers and it has around 15 SKUs, including its shave foam, body lotion and razor kit.
"Where we really hit this big retention point is when people try the product and get to know it and build their routine around it," said Charles Desmarais, co-CEO and co-founder of Athena Club. "Our highest [lifetime value] customers have really built this holistic routine for us."
After customers buy products from Athena Club, the executives said the company maintains constant communication with them, whether it is reminding them about upcoming shipments, asking for feedback or introducing them to other products. Its primary medium for communication is email but it plans to implement SMS. The company handles its customer services in-house. 
DTC brands often have trouble maintaining their subscriber count, especially over the last couple of years as consumers feel "subscription fatigue" over the number of subscription services they have to maintain. Dan McCarthy, assistant professor at Emory University's Business School, said that a number of brands have launched subscription services on products that don't lend themselves that well to a subscription model. Target pulled the plug on its subscribe and save service in 2020 after the majority of its members opted to use its same-day services instead, while Nordstrom closed its apparel subscription service Trunk club last year after struggling to make the model work.
Essentials are "not the sort of product that you want to have being different every time," he said. "If you sell a very good product at a reasonable price point and it's repeatable, you can maintain a very high retention rate."
Brands have tried various tactics to boost their retention rates. Brooklyn-based roaster Partners Coffee has offered customers 10% off their first three orders and free shipping. FabFitFun — which offers a range of beauty, fitness and lifestyle products every season — offered members exclusive access to cooking and workout videos.
McCarthy said that as brands grow and expand to new channels it becomes even more challenging for up-and-coming brands to maintain their customer retention rate.
For Athena Club, executives said that the quality of their products is what ultimately brings consumers back to make another purchase. Maria Desmarais said that the company's products are often inspired by customer feedback. 
"Making sure that our customers are satisfied and stay with us is truly at the core of our business," she said. "A big pride of ours is the quality of our products."
On social media, for example, Athena Club asks people what color they would like to see for their razors among other questions. Its wax strips and pimple patches had also been a product of customer feedback. It has also developed a virtual hub on communications platform Geneva, where it has roughly 250 members.  
Athena Club has two product launches coming soon that have been highly requested by customers, Maria Desmarais said. One of which is a razor travel case that would make it more convenient for shoppers to carry around their razor when they go out of town.