DTC Briefing: Why Urban Skin Rx tested a $1 flash sale to acquire new customers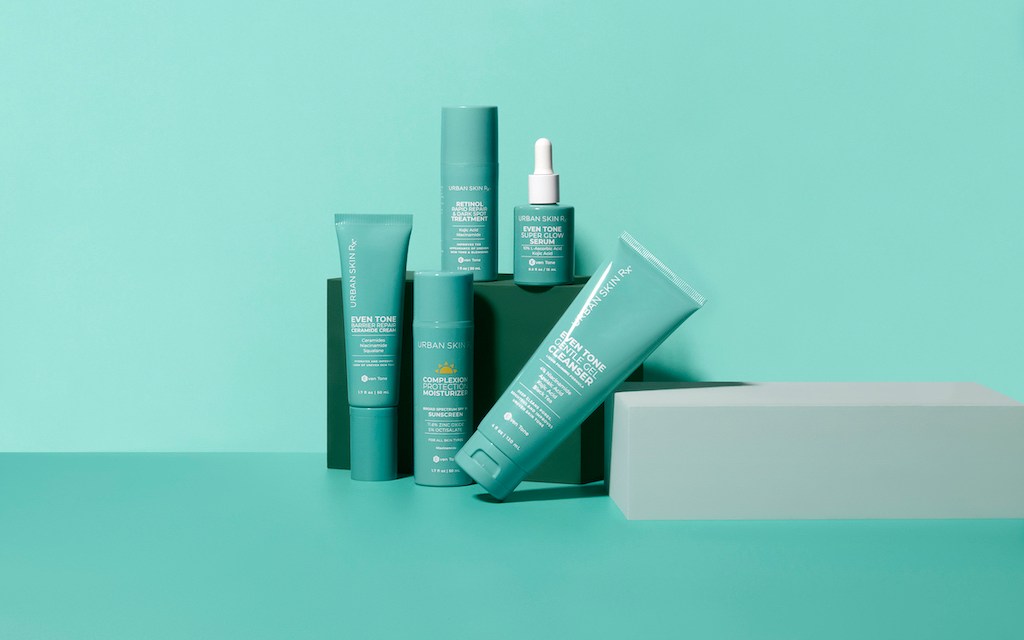 Urban Skin Rx
This is the latest installment of the DTC Briefing, a weekly Modern Retail+ column about the biggest challenges and trends facing the volatile direct-to-consumer startup world. More from the series →
As customer acquisition becomes harder and more expensive, some brands are taking tips from surprising places like Dairy Queen.
Skincare brand Urban Skin Rx, for example, recently took an unconventional approach to its summer sale — which it says was somewhat inspired by the beloved ice cream chain. Between June 9 and 11, the brand sold its Clear & Even Tone Clarifying Glycolic Pads — typically priced at $20 — for $1, exclusively on its DTC website. The experiment's goal was to drive sales and awareness of the product and the rest of the line, while simultaneously offloading inventory. The company surpassed the campaign's projected revenue goals by 44%, with average daily customer acquisition spiking by 454%. Furthermore, the sale drove over 5,000 engagements and 525,000 views across Instagram and TikTok over the course of the weekend. 
The promo came at a critical time for the brand which, like many DTC companies, has felt pressure to meet the comps of the unprecedented e-commerce growth from the past couple of years. The company's online presence gained traction in 2020, when its cleansing bar went viral on TikTok via an unpaid influencer post. The following year, Urban Skin Rx generated $30 million in sales.
Rachel Roff, founder of Urban Skin Rx, told me that "this was a test and learn strategy to see what's sticking since the market is so incredibly crowded today." She added that with slowing growth over the past year, the company wanted to lift engagement on social media, especially with "the algorithm and ROI being non-existent and super costly these days," referring to Instagram's ad-heavy feed. With the brand now available at multiple retailers, including Ulta, CVS and Target, Roff said the company is looking for ways to boost awareness of its DTC channel. Roff said the campaign's idea was partially inspired by chains like Dairy Queen running an $0.85 deal on its beloved Blizzards this summer to bring customers in.
The company runs a consistent rate of various promo deals throughout the year, such as 15% off or discounted bundles during seasonal holidays. But this is the first time the brand has offered a product at the $1 rate.
There were some stipulations to make sure the sale wasn't a profit killer. Customers had to use a promo code to receive the discounted price, and pay for shipping if they didn't meet the $50 free shipping minimum. Additionally, they were limited to one product per person.
Keran Look Loy, director of marketing at Urban Skin Rx, confirmed that the urgent nature of the limited-time sale created a halo effect of increased sessions on the website, which led to a slew of new customers browsing other products. 
Roff noted that the team deliberately chose the glycolic pads to introduce new people to the line, as a way to make it more accessible for first-time shoppers. "We have 40 SKUs, but this is a very universal product that works for different skin problems," Roff said. "It also ties into the current trend of body-focused skincare." 
Roughly 50% of the promo's conversions were new customers, said Roff. Over the next year, the company will monitor these customers' spending and work to retain them through re-targeted promotions.
There are some downsides to slashing a price this low. Despite some of the sale's transactions including other product add-ons, Roff said "AOV took a hit, which we worked hard on the past year." However, she thinks that future sales generated from this new group of customers will help offset that trade-off. "Over 50% of our new customers come back within 30 days, so we felt it was worth the risk," Roff said. "The reality is that customer acquisition is top priority right now, given the state of advertising costs." 
Initially, the company wanted to promote the sale in real time through press coverage. "We didn't get the live coverage in time," Roff said. "So I started messaging dermatologist influencers and asked them to tell their followers about it." 
With rising interest rates and inflation not letting up, e-commerce brands are facing a number of challenges that are thwarting growth. Most recently, a decline in demand caused by Apple's iOS 14 updates led DTC sleepwear startup Lunya to file for bankruptcy. In order to wean themselves off of their reliance on digital ads, DTC brands are trying to acquire customers through cheaper and more effective strategies. 
Alex Greifeld, an e-commerce growth advisor, said this can range from user-generated content to creative deals that catch potential customers' attention. A flash sale like Urban Skin Rx's, while hard to pull off frequently, can be thoughtfully utilized to convert hesitant customers. The strategy is akin to sampling, which can attract people who want to take advantage of a deal and pull the trigger on trying new skincare products. "Everyone is testing new strategies to organically acquire customers and save on advertising," Greifeld said. 
Indeed, Roff said that in this economic environment, DTC brands like Urban Skin Rx have to experiment with different promotional tactics to stand out among the competition, particularly in retail.
For example, this month the brand is running a deal in partnership with Ulta; Customers receive a $20 gift card to Urban Skin Rx's website when they spend $20 on Urban Skin Rx products at Ulta. Other ongoing promos include a chance to win a trip to see Beyonce in concert this August, exclusive to Target shoppers. Roff said the contest boosted the brand's Target sales by about 10% since being announced in April. By contrast, a promotion to receive a free Starbucks coffee with a purchase at Target didn't move the needle. "But we have to keep trying to see what works," Roff said.
As for the deep discounting, Roff said she believes "if you're sitting on too much inventory it's worth executing a campaign like this." But, she added, "it has to be done strategically, don't do it for your bestsellers and take away from those sales."
Roff said with the success of the $1 sale, Urban Skin Rx is now strategizing similar campaigns going forward. "We have a men's collection we released last year that can use brand awareness," she said. 
What I'm reading
Direct-to-consumer luggage brand

Monos

is getting into brick-and-mortar. This month the Canadian company

opened

its first standalone store in Vancouver, and is planning to add more in the coming year. 

Jenny Craig

is

being resurrected

as a DTC service. The diet program is being relaunched as a meal delivery by

Wellful

, the parent company of

Nutrisystem.
Lululemon

is growing its European presence with a marketplace partnership. The retailer

struck a deal

with German e-commerce platform

Zalando,

to reach "millions" of more international customers. 
What we've covered 
DTC diaper brand

Coterie

is positioning itself as a splurge

for new parents.

Legacy backpack brand

JanSport

is

trying to appeal

to Gen Z by releasing branded apparel. 

After launching online, Snoop Dogg's pet brand

Snoop Doggie Dogg

is entering

multiple national retailers.