DTC Briefing: TikTok ban threatens to eliminate a channel of discovery for young startups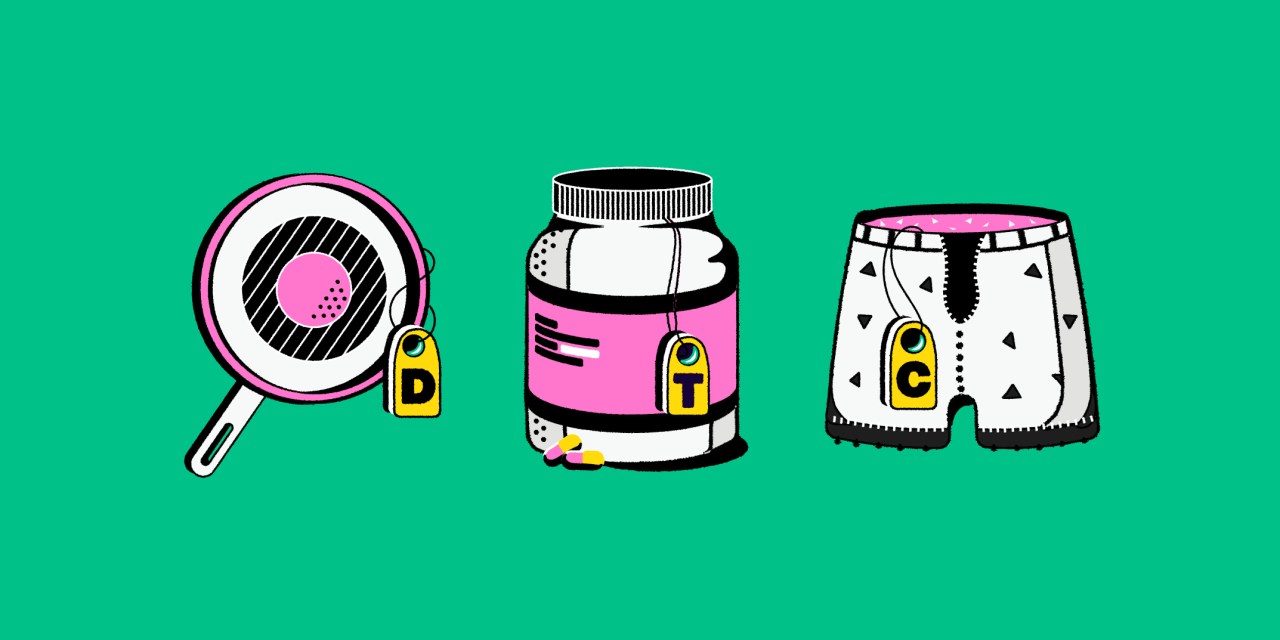 Illustration by Ivy Liu
This is the latest installment of the DTC Briefing, a weekly Modern Retail+ column about the biggest challenges and trends facing the volatile direct-to-consumer startup world. More from the series →
Last week felt a little bit like 2020 all over again, as a new presidential administration threatened to ban TikTok.

I first wrote about threats to ban TikTok two and a half years ago, when President Donald Trump issued an executive order, demanding that China-based ByteDance sell the U.S. operations of TikTok within 45 days. That, of course, never came to fruition. But last week, multiple news outlets reported that President Joe Biden's administration is pushing for ByteDance to sell its stake in the short-form video app, or it will take steps to ban TikTok in the U.S.
Such a move could have ripple effects for DTC brands that advertise through the app — though a ban is not yet set in stone. TikTok did not respond to a request for comment. 
The DTC founders I spoke with said that banning TikTok would not pose a major threat to their business, and they have no immediate plans to alter their TikTok strategies. They have other ways to build brand awareness, such as through retail partners or through other social apps. However, over the past three years, TikTok has established itself as a place for recently-launched startups to build a following organically, and to catch the eye of retail buyers. A TikTok ban wouldn't pose an existential threat to DTC startups, but it would eliminate a promising way for young startups to build brand awareness. 
Take Cheeky Bonsai, a women's health brand that sells a supplement to help women deal with UTIs, among other products. Elise Orthwein, the co-founder of Cheeky Bonsai, said the company first created a TikTok account in 2021, before it even had a product to sell. 
After TikTok exploded in popularity during the pandemic, Orthwein noticed that it was quickly becoming a place — especially for Gen Z women — to post videos "breaking down all these taboos around every day vaginal health."
Two years later, Cheeky Bonsai now has more than half a million followers on TikTok. "It really helped position us as a brand that women could really trust for everyday sexual health," Orthwein. 
Orthwein also credited TikTok for helping Bonsai secure retail partnerships; the company has a new gummy, for example, that it is launching in Target stores nationwide this week. "All of the big retailers are looking for ways to connect with Gen Z, and TikTok is the most authentic channel to do that," she said. 
But despite the potential that young brands like Cheeky Bonsai see in TikTok, it still hasn't overtaken Meta as the performance marketing channel of choice for DTC brands. That's because its ad buying platform is still nascent, and it still doesn't offer the same targeting abilities and reach as Facebook and Instagram. 
Duane Brown, founder of performance marketing agency Take Some Risk, estimated that about 20% of his clients do paid advertising on TikTok, while roughly 40% have an organic presence on TikTok. Even Orwein said that most of Cheeky Bonsai's marketing on TikTok consists of organic posts, and some influencer partnerships. 
Over the past three years, TikTok has become a more integral part of certain startups' growth strategies — and a ban could disrupt the carefully laid plans of startups who aren't even that reliant on the app.
Kevin Lee, the co-founder of protein-packed ramen brand Immi, said that "one of our core strategies for 2023 and next year was to ramp up our organic TikTok presence," and that the company had even hired a creator to manage its TikTok account full-time. 
TikTok only accounts for about 15% to 20% of Immi's advertising spend. But, Lee said that he had heard from founders of more established brands that TikTok has been particularly useful in driving retail sales. Other brands like Poppi and Bubble have also previously told Modern Retail that certain viral videos have been instrumental at driving retail sales.
And wholesale expansion is a big focus for Immi this year. The brand raised a $10 million Series A round. Lee said that Immi will be in roughly 1,000 retail doors by June.
Lee said that he doesn't have any plans to stop or divert spending away from TikTok. In the worst case scenario, should TikTok be banned, he said that Immi would more likely have its newly-hired content creator focus more on YouTube Shorts or Reels instead. 
"We still want to develop skills [and] internal institutional knowledge around short-term video, just because that continues to be a trend," Lee said. 
Similarly, Orthwein said that she had no plans to alter Cheeky Bonsai's TikTok strategy. She said that she isn't as worried about a TikTok ban, now that her company has secured partnerships with Target as well as Urban Outfitters. But, she worries about what these changes could mean for brands that are just starting out. 
"I think [TikTok] has been really important for brands to build that massive community," Orthwein said. "I think we are going to see changes in how brands make that big breakthrough into mass retail, if TikTok doesn't serve that role," she added.
Brown, meanwhile believes that this episode only further reinforces the truism that brands shouldn't be too reliant on one platform. 
"This is like when brands still only used Facebook and the iOS 14.5 came out," he said. "Whether it is Amazon, Google, Facebook or TikTok, whatever platform it is… we're only paying rent on those platforms."
What I'm reading
Purple's

sales continue to fall, thanks to a decline in e-commerce sales. Online sales fell more than 43% year-over-year during the fourth quarter, but revenue from its stores increased more than 41%. In turn, Purple is trying to return to growth by adopting a

more premium positioning

. 

How social media darling

Vacation

plans to bring its

sunscreen and fragrances to the masses

following a $6 million fundraise. 

A roundup of some of the most

notable trends

at

Expo West.

 
What we've covered
Partiful

has quickly become the

hottest invitation app

among DTC founders. 

In its fourth quarter earnings report,

The Honest Company

reported

near-flat sales growth

. The company's disappointing earnings results highlight the challenges of growing a CPG startup post-IPO. 

For many feminine care brands, there's a lot of uncertainty around what type of language and creative they can use in their digital ads, given the policies of platforms like TikTok and Meta. Here's how brands like

VSpot

,

Foria

and

August

are

growing their businesses

in spite of that. 
Want to discuss this with our editors and members? Join here, or log in here if you're already a member.