The Honest Company reports near-flat sales growth, indicating slowing demand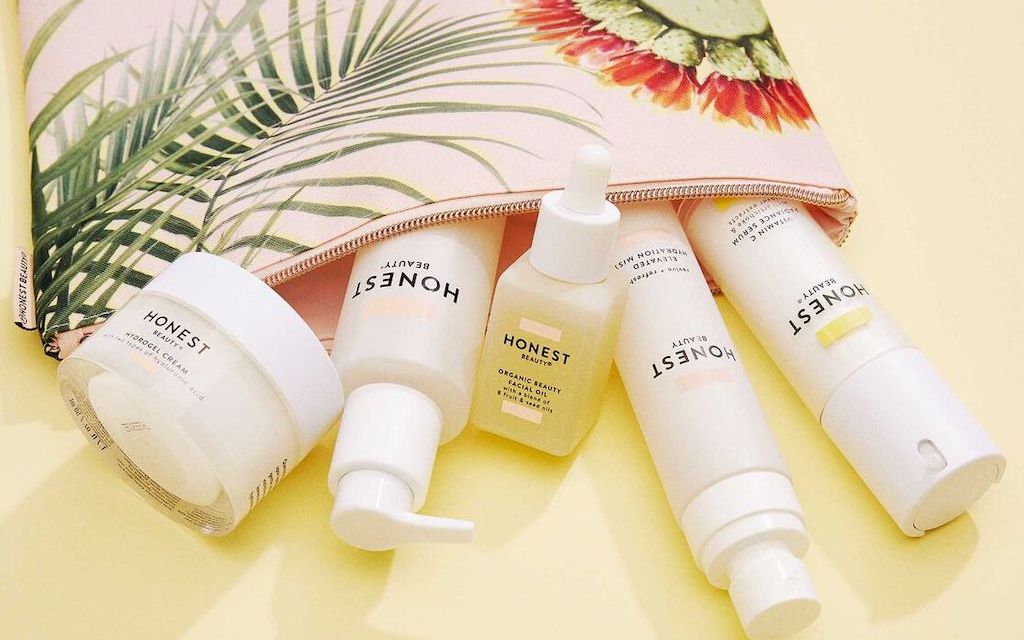 The Honest Company
Sustainable consumer packaged goods startups are struggling to grow sales amid inflation and slowing e-commerce growth.
On Tuesday, The Honest Company reported fourth quarter and full-year earnings for 2022, showing revenue increased by just 2%, to $81.9 million in the fourth quarter. For the full year 2022, The Honest Company saw 12% total consumption growth, largely led by diapers, wipes, skin and personal care. 
Net losses for the fourth quarter increased to $12.6 million, compared to $9 million the previous year. Losses for 2022 were $49 million, up from $38.7 million in 2021. 
Honest's financial woes come at a time when the company is at a crossroads as it tries to calibrate its product assortments. In the past few years, Honest has also faced criticism over clean ingredient claims and greenwashing. In December, the company named a new CEO Carla Vernón, formerly of Amazon and General Mills. On the earnings call, Carla Vernón outlined plans to improve growth. Vernón said the company is "not satisfied" with the level of revenue growth, and has plans to improve the portfolio's margins this year.
"Honest is a brand with a demonstrated ability to deliver mission-driven innovation and lead growth with the high-quality products our consumers love and value. That legacy will remain our North Star as we build a glide path to a stronger and more profitable Honest in 2024," Vernón said in a release statement. 
Part of Honest's path to profitability includes shifting marketing to the bottom of the funnel to better target in-store sales. The pivot comes after it experienced a 14% decline in digital revenue during the fourth quarter.
A renewed focus on brick and mortar is also in the works.The Honest Company also expanded its retail  footprint across the U.S. by 16%, going from 43,000 to 50,000 locations. Honest products also entered 2,500 new Walmart locations and all Publix stores, helping it expand into the Southeast region.
As it streamlines operations, Honest is considering leaving certain categories that aren't driving growth, though Vernón didn't name specific products that could be eliminated. The company said that beauty, one of Honest's newest product lines, is showing growth promise. 
Honest's disappointing 2022 also highlights the challenges of growing a sustainability-minded CPG startup post-IPO. 
On Tuesday, Grove Collaborative also released its 2022 fourth-quarter results, reporting that revenue was down 15% year-over-year. For 2022, Grove's revenue was $321.5 million, down 16% compared to the previous year. Meanwhile, losses were improved after Grove's cost cutting in the second half of 2022, including the laying off of 17% of staff. The fourth quarter's net loss margin was 17.1%, compared to 36.7% in the fourth quarter of 2021. For 2022, losses were 27.3%, an improvement from 35.4% the previous year.
Like Honest, Grove also outlined a strategy "to achieve sustainable profitable growth in 2024."
In addition, Grove announced a new $35 million asset-based loan facility, which comes after securing a four-year, $72 million term loan in December. One of the company's biggest strategies is to expand into retail, which began with Target in 2021. In February, Grove Collaborative launched an Amazon store and rolled out at about 1,000 Walmart locations and on Walmart.com. 
The company is doubling down on offering health and wellness after seeing increased DTC sales in those categories. This week, Grove announced the launch of Grove Wellness, "a dedicated online health and wellness hub" for shopping hundreds of products from Grove's private-label and third-party brands.
David Schneidman, director in the consumer and retail group of Alvarez & Marsal, said the slowdown in demand for household and personal care products has impacted many CPG companies. 
"We saw a huge uptick in demand during the pandemic, especially the brands that were digitally native and sold online," Schneidman explained. But as shoppers returned to in-store shopping, these companies' digital businesses struggled to maintain momentum — leading brands like Honest and Grove to focus on retail partnerships. He added that for sustainable CPG startups in particular, scaling is difficult without the help of major retailers to ease marketing costs. 
Schneidman said that another challenge for brands in this category is that, while shoppers say sustainability is important to them, their behaviors show otherwise. "Everything we've seen and heard through surveys shows that shoppers aren't willing to give up efficacy or taste on behalf of sustainability, which impacts repeat purchase rates," he said.
With venture capital funding slowing, Schneidman expects to see more brands trying to grow profitably from the beginning by entering retail early. "We might also see a lot less startups attempting to enter this category," Schneidman said.