DTC Briefing: Startups look to drum up summer excitement with drops, events and sales as shoppers get selective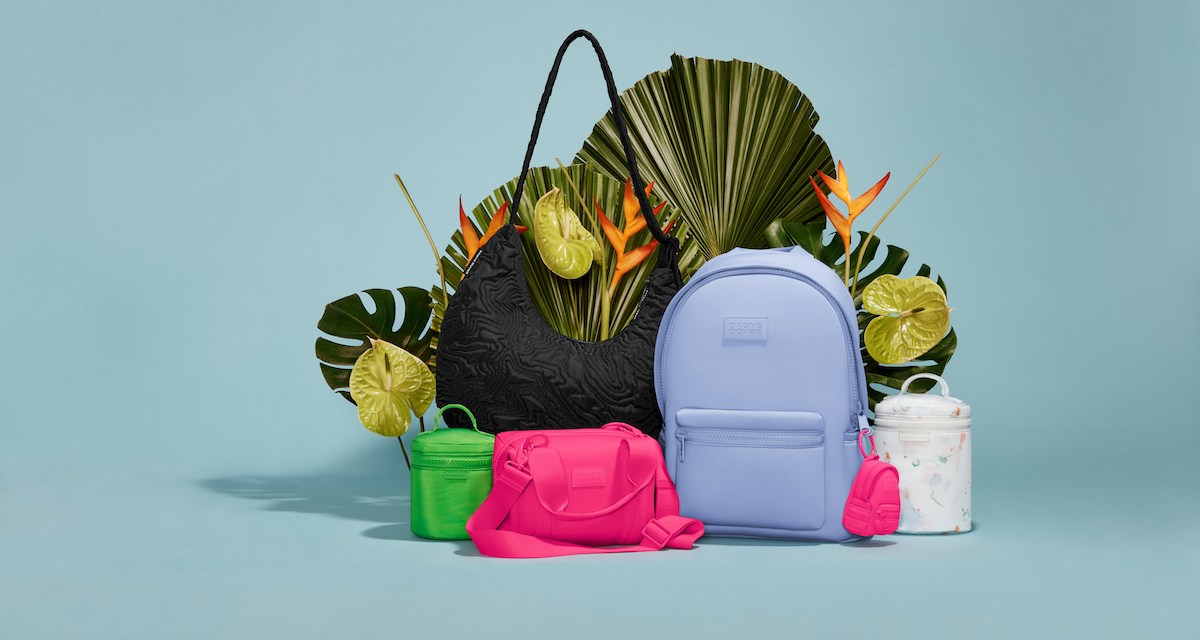 Dagne Dover
This is the latest installment of the DTC Briefing, a weekly Modern Retail+ column about the biggest challenges and trends facing the volatile direct-to-consumer startup world. More from the series →
The beginning of summer has historically been a time for startups to get creative with marketing tactics, and this year is no exception. 
Memorial Day weekend is a big sales period for furniture and home goods companies, and some brands use the first few weeks of June to kick off new seasonal collections. But for many other brands, it is the time of year to invest in splashier, more creative brand building campaigns to ensure that customers continue to think of them as bigger sales periods like back to school and Black Friday approach. It's a popular time for brightly colored product drops, flying banners over the beach, sponsoring sporting events and experimenting with anything that can keep a brand top of mind as people are more inclined to spend their money on things like travel. 
But this year, there's an extra sense of urgency. While inflation hasn't wreaked havoc on every brand's growth plans, it is leaving shoppers with less discretionary income. In turn, shoppers are getting more selective. Marketers and DTC brand executives say their big focus this summer is on figuring out how to tailor their marketing to speak to this cash crunch, while also promoting events that they hope will get shoppers excited to spend their money with a brand. 
Alieu Fye, Brooklinen's vice president of marketing said that customers "are spending a lot more time researching than they used to, especially for a higher priced item." And, that "they're comparing our product to other products and making sure that what they're going to allocate their resources to is the best possible thing that they could buy… That is adding time to the consumer's journey."
Below are some of the other biggest takeaways on how DTC brands are adjusting to a new consumer sentiment, based on conversations with marketers. 
Shoppers are buying better, fewer
As mentioned, one of the biggest takeaways this summer is that shoppers are getting choosier, in a variety of ways.
"I think people are more selective with what they buy. And they're more selective with how they spend their time," Nicole Tapscott, chief marketing officer of jewelry brand Mejuri said.
Brands like Brooklinen, for example, are noticing that shoppers are doing more research, and taking longer to buy before spending on a big ticket item to confirm they are, indeed, buying the best quality sheets.
Maria Costa, director of brand and integrated marketing at workwear brand M.M.LaFleur said that there's a bigger focus among the company's customers on getting more usage out of an outfit. That's due to a few reasons. One, fears of layoffs are looming large among the brand's core demographic of career-driven women. But also, more people are again traveling for work this summer, Costa said, whereas last summer, more people were just traveling for fun.

In turn, Costa said that M.M.LaFleur is trying to promote more pieces from its summer collection as versatile travel outfits. "You need that style that will go with you from the airport to your first work obligation. But then also, will go out to dinner with you and drinks to meet with friends," she said. Costa said M.M. LaFleur is also rolling out more  "subtle cost per wear messaging in our performance marketing."
But this selective mindset can also benefit startups that have been around for longer. Deepa Gandhi, co-founder and chief operating officer of bag brand Dagne Dover, said that inflation hasn't impeded her startup's growth. In fact, her company is "growing almost triple digits over the same time last year." Meanwhile, she said, the brand's spring summer collection — which dropped a few weeks ago — "was genuinely our best and biggest launch yet" since we started the company. 
She attributes that in part to the brand's longevity — the company is celebrating its 10-year-anniversary this summer — and as such, more customers have come to know and trust its products. 
Discounts still reign supreme – but brands are trying to do more targeted sales
Nonetheless, discounts continue to creep up. Brooklinen, for example decided to offer a 20% discount this year for its Memorial Day sale; in previous years, it had offered 15% off.
"We came off of a very successful Black Friday, where we also added an additional 5% off for Black Friday and Cyber Monday," Fye said. "That was so successful for us that we wanted to try it for this year for some of the other sales and see how that benchmarked [against previous years]." 
Fye said that historically, Brooklinen has predominantly focused on Black Friday and its birthday sale as its biggest sales periods. But now, the brand is thinking about how to show up during other marketing periods — this year, the brand will do some more campaigning around back to school, for example.
Some startups are also experimenting with more targeted promotions around popular summer items; Brooklinen, for example is offering 20% off on linens right now. M.M. LaFleur's Costa said that the company tested a single-item promotion this past Friday, offering a 24-hour flash sale on its best travel dress. While the company is still gathering data on how the sale went, early indications are positive. 
Store events continue to be a big focus
As more direct-to-consumer brands continue to open stores, hosting events that will draw people to stores is another big area of focus. 
Mejuri, for example is hosting a pop-up this weekend with ice cream company Van Leeuwen both to promote a new gelato-colored edition of one of its jewelry collections, and to encourage people to check out its Williamsburg store, which is located near the ice cream shop. 
Mejuri prides itself on its steady stream of new items; Tapscott said the brand launches 52 new products a year. Though the brand doesn't host events to promote every new product launch, Tapscott said there's a particular focus on hosting events that can both promote a new product and get people at or near a Mejuri store. Mejuri has 22 stores, including a store that just opened this past weekend in the Flatiron neighborhood of New York City. 
"What you'll see in a lot of our stores this summer is really turning them into not just retail locations, but into expressions of community in which they're actually faced with it," Tapscott said. "So in addition to this activation, we have really big plans to have a summer series across various stores in Toronto, in New York, in some of our stores in L.A." 
Meanwhile, M.M.LaFleur's Costa said that a big focus for her brand is on getting people to check out its showrooms and ground-level retail stores, particularly by hosting events with other brands. The company is hosting a fitting with swimwear brand Andie at its Bryant Park showroom, and is also hosting appointments to help people come up with a packing list for their summer travel.
The hope is that all of these events will ladder up to bigger growth later in the year, as for M.M. LaFleur, its biggest sales periods are actually in the fall and winter, when its customers are more likely to heavily invest in freshening their wardrobe. 
That way, "when she is ready for her whole wardrobe refresh in fall, she's coming to us first," Costa said. 
What I'm reading
Direct-to-consumer candle brand

Otherland

has been acquired by

Curio Brands

for an undisclosed sum. Curio Brands owns two other fragrance brands – Capri Blue and Thymes, but is a predominantly wholesale business, and hopes to use Otherland to grow its DTC arm. 

Kim Kardashian's

Skims

has opened its

first European pop-up

, taking over London's Selfridges Corner Shop until July 8. 

A recent report from the think tank Center for an Urban Future found that New York City, long a hotspot for DTC store openings, has lost 37,800 retail jobs

since the start of the pandemic

. 
What we've covered 
Nike

is quietly adding back wholesale partners like Macy's and DSW that it previously cut in 2021 as part of its quest to focus more on direct-to-consumer sales. What does it mean for 

Nike's DTC ambitions

? 

As venture capital is getting harder to come by, DTC baby brand Lalo has raised a $10.1 million Series A.
Reddit

added

two new ad products

last week – Contextual Keyword Targeting and Product Ads – as it attempts to win over more advertising dollars from brands and retailers.