Brands and retailers are preparing for a holiday party boom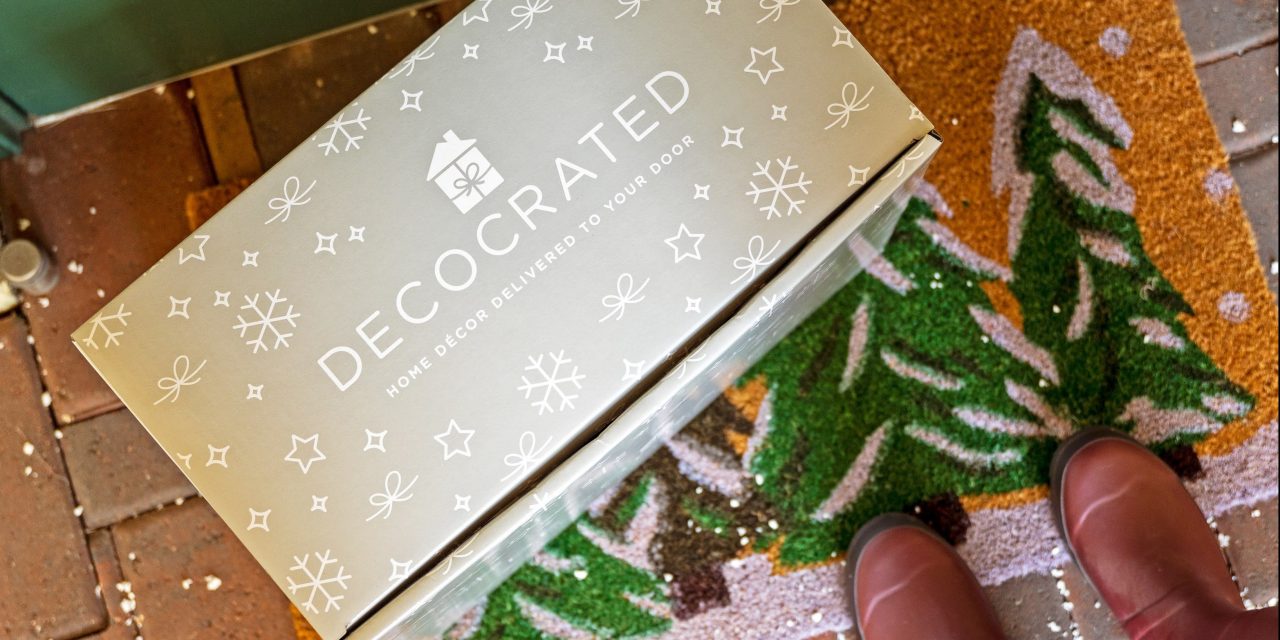 The 2022 holiday season is poised to see a boost in intimate at-home gatherings, a move that has some retailers preparing for higher sales of party decorations, dining gear and gifts.
With the 2020 and 2021 holiday seasons spent largely at home due to lockdown regulations and concerns about spreading the coronavirus virus, 2022 appears to have revelers ready to gather. That's bolstered by the lessening federal restrictions and availability of vaccine boosters that federal officials are pushing ahead of the holiday season.
In response, brands and retailers are hauling out the holiday hosting gear.
Big-box retailers like Walmart and Target — two of the biggest brands in seasonal decor — rolled out holiday sales early. HGTV launched its first full-range of holiday decor last week, in collaboration with the National Tree Company. And sellers on Etsy are seeing high demand for decor, according to the platform's trend report, with a 29% year-over-year increase in searches for "barware" and 108% increase for "table napkin."
"I think we're heading toward a very big season, certainly that we've ever seen," said James Hirschfeld, CEO of invitation and party company Paperless Post. "People are returning to feeling a sense of normalcy."
A 2022 holiday survey from Numerator forecasted 77% of people will gather with friends and family for Christmas this year, with 29% planning to host a party. That's a stark contrast from 2020, 65% of people said they planned to celebrate only with their immediate family.
Hirschfeld said Paperless Post anticipates winter holiday party participation to be up 40% to 60% compared to 2019 following years of declines. In 2020, Christmas party invites on the platform were down 74% compared to the previous year. And despite hope for a recovery in 2021, it didn't materialize. But this year, things are looking up: when customers were surveyed about what kind of celebrations they missed the most, 61% of people said holiday parties.
"When you think about the fact that it's a very tradition driven and repeat, habit-driven celebration, combined with the fact that it's been significantly depressed over the past few years, because of the pandemic, I think that we are headed toward a very very big season of holiday parties," Hirschfeld said.
Demand for decor
One indicator of seasonal hype is high participation in Halloween celebrations, Hirschfeld said. Halloween party participation, based on Paperless Post data, was up 70% from 2019. And having Thanksgiving fall on November 24th, as opposed to later in the month, also turns into a driver of increased holiday parties, Hirschfeld said.
"Thanksgiving being six days before the end of November means that there's more time for people to kind of like get into the mindset of preparing for a holiday party," Hirschfeld said.
Brian Cornell, CEO at Target, said during the company's second-quarter earnings call that consumers were consistently saying they want to celebrate the holidays this year, despite a cautionary environment.
"We know they're looking forward to Thanksgiving, and they're going to look forward to celebrating the Christmas holidays," Cornell said. "And that comes out each and every week as we survey consumers and talk to our guests. So, that gives us great optimism for our ability to perform during these key holiday seasons."
But don't expect this year's bashes to be necessarily grand in scale. Hirschfeld said that guest lists are getting smaller for gatherings across the board, by as much as 10% to 12% since before the pandemic started. Hirschfeld said that's likely due to people getting used to smaller social circles.
"People's social worlds have shrunk a little bit, even though there's a lot of energy around having parties," Hirschfeld said.
Spotting this year's trends
Uncommon Goods, an online DTC housewares marketplace that brings together wares from small independent companies, is "anticipating sales to be stronger later in the season compared to last year. We saw a huge influx of early shopping last year due to supply chain and shipping concerns," said company spokesperson Allison Omdahl in an email to Modern Retail.
Though the company declined to share sales figures, Omdahl said sales were up this year for items like customizable Christmas tree ornaments, advent calendars and personalized placeholders for table settings.
The company also prepped for the possible viral trend of butter boards — including listing unique custom-shape cheese boards, and a butter board seasoning kit from family-owned retailers Sugar Plum, Omdahl said.
"While Butter Boards have begun to take off across different media outlets and social media, we haven't seen the shopper buying into it quite yet," she said. "It's a fairly new trend, but we're curious to see how it plays out once we get into the thick of the holiday season."
Shopping methods
How people are shopping has also changed. Michael Siegel, co-founder and CEO of subscription box Decorated, said the company is seeing high demand for its add-on holiday decoration box this year — although it's not as high as it was during 2021.
"We're still seeing a nice demand for the holiday boxes, but nothing like during a pandemic, when everybody was stuck at home and a lot of retailers had their doors closed," he said.
The company launched the boxes in 2018. Since then it's netted roughly 15,000 subscribers who receive a seasonal box of home goods, and can choose to add on more items for the holidays. Siegel said the goal is to provide "affordable elegance" that allows people to get their home ready for company without the potentially overwhelming task of picking it out themselves.
"People love to dress up their homes, decor has to be on point," Siegel said.
This year's Christmas-themed add-on box also nods to traditional trends with red and green colors plus natural accents in jute and wood. Items include a trio of wooden ornaments, a framed print and a red tassel-adored pillow.
Despite the waning popularity of subscription boxes compared to the heights of lockdown, Siegel said that sales of the holiday themed boxes are up compared to 2018 and 2019. He attributes this to people being ready to celebrate.
"I think this is the first year where it's like, 'We're back to normal right? Everything's good. Come to the house, let's decorate,'" he said. "There's a lot of excitement around decorating and getting back into that mode."