Brands and founders take a 'slightly unhinged' approach to Meta's Threads in its first day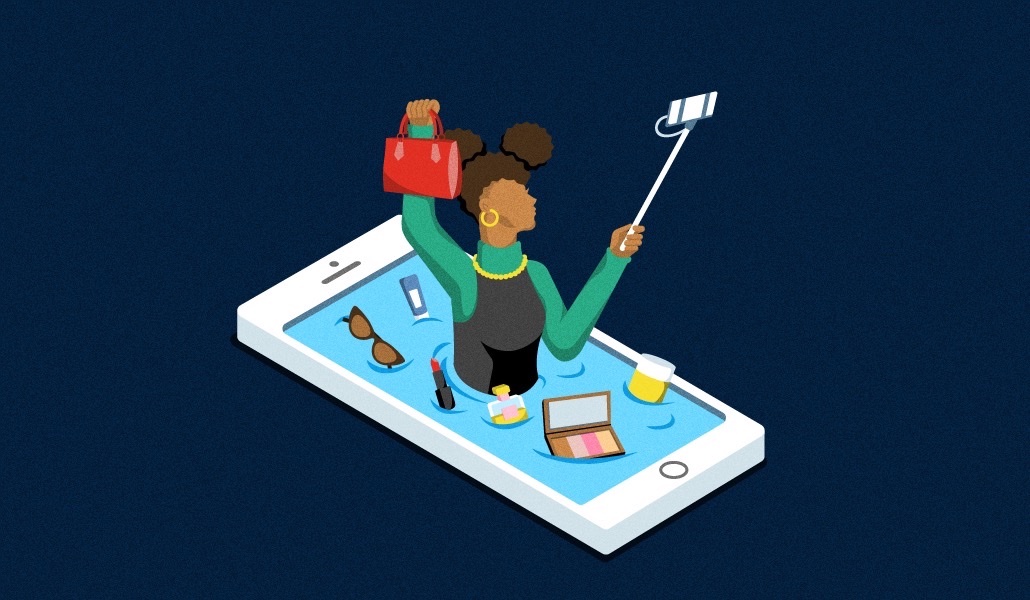 Ivy Liu
Meta's Twitter clone Threads became the conversation starter of the day for many retail industry executives on Thursday.
After Meta released Threads on Wednesday night, people rushed to sign up for the service. In turn, everyone from social media managers to founders to consultants killed time on Thursday trying to think of their first Thread, all while approving follow request after follow request.
More than 30 million people downloaded Threads in the first 24 hours, making it one of the fastest-growing social media apps ever. By contrast, it took Instagram took nearly three months after launching to get to 1 million users. But it's still unclear whether Threads will eventually go the way of has-been apps like Peach or Ello. Many executives said that they signed up for Threads right away simply because it was easy to do so —  just two clicks for anyone who has an Instagram account –and saw a bunch of their peers doing it. They are taking an experimental approach to Threads thus far, posting edgy jokes or queries that they would normally never post on Instagram or Twitter as they take advantage of the fact that the app has no vibe yet.
Brands, meanwhile, thirsted at the idea of being the first to go viral on a new app. Jokes about literal threads,  brands being unhinged, and social media managers needing to please their bosses ensued.
"Right now, it feels really raw and slightly unhinged — which I love! Feels like there's a lot of room to play, especially as a brand," Kim Pham, cofounder of Asian sauce brand Omsom said in an email.
"I want to have very transparent, raw conversations with customers," said Rachel Roff, the founder and CEO of skincare brand Urban Skin RX. In her first day on Threads, she chose to use the app in an offbeat way, asking followers "would you rather have face acne or butt acne?"
"You can't really post that on the main Instagram feed," Roff said.
Threads still looks and feels like Twitter in a lot of ways. There's a character limit of 500 on Threads posts, compared to 280 for unverified Twitter users. But it doesn't yet have a feed that people can curate to include only the people they follow. As such, the feed can feel disjointed for some, with everyone from major corporations like Netflix and social media gadflies like Gary Vaynerchuck trying to go viral, alongside a smattering of posts from close friends.
Still, "I'm betting on [Threads] giving Twitter a run for their money because people are lazy and want convenience," Roff said.
Similarly, Marea Wellness founder Monica Grohne, whose startup sells a multivitamin for hormone balance, thinks that there may be a bigger business opportunity afoot. "I think that because Threads is associated with Instagram, it is going to have a higher conversation rate — there will be more traffic and audience there, as well as just overflow from Instagram," she said.
And then there are the people who created a Threads account because they were sick of the antics of Twitter owner Elon Musk, who acquired the site in October.
Nadya Okamoto is the founder of August, a period care brand targeted toward Gen Z. She has rarely posted on Twitter, calling the platform toxic and untrustworthy and takes particular umbrage with owner Elon Musk describing the word "cisgender" as a slur. "Obviously, I support freedom of speech and freedom of expression, but to the degree that it doesn't put people in danger or spread misinformation," she said.
In response, she welcomed the news of Threads and quickly created her own account and another for her brand. Early posts from August included a link to a CBS interview with Okamoto and the brand's "tampon tax" promotion.
"Here's a platform that is kind of going back to the roots of just conversation and community," she said. "I see people and influencers who have never had a Twitter account, who are now on threads, right? So I think that it kind of feels like it's this new generation of this format."
Right now, there are a few big things that brand and retail executives are trying to figure out after the first day of Threads. For one, it's anyone's guess if Threads is another passing fad or the next big social media app. Twitter, however, is gearing up for a fight, sending a letter to Meta threatening to sue the company.
The second is what type of content people want to see on Threads. Marea Wellness's Grohne, for example, primarily uses Twitter to connect with other entrepreneurs about nitty-gritty business details, while posting lifestyle content on Instagram. "I feel like I will continue to share more Instagram-like content on Threads," Grohne said.
Another looming existential question: how to fit Threads into the seemingly never-ending list of platforms they now have to be active on? And, whether to remain engaged in the growing array of other Twitter competitors like Bluesky, Mastodon and Spill. For many founders, social media is a job on top of her job. Okamoto, for example posts on TikTok upwards of 20 times a day. That content is then repurposed into Instagram Reels or YouTube Shorts, while her assistant helps handle notifications and inboxes.
Omsom's Pham, for example, wonders if Threads will be a "give it to the intern' thing or a stream of consciousness thing for a founder?"
For now, the guiding strategy for many brands is just to repurpose content from other recent marketing activities. Marea Wellness, for example, reposted content from a recent webinar on its Threads account, while newly-launched haircare startup Our X is looking at doing a "hair tip of the day" on Threads.
But given how many people downloaded Threads in the first 24 hours, many executives said they feel like they can't ignore it. "It reminds me of the early days of TikTok, where the early adopters benefited from getting there first," OurX CEO Meghan Maupin, said.
Eric Girouard, CEO and founder of Brunt Workwear, said he has yet to create a Threads account, but plans to do so by next week. "I missed the early rise of Twitter, and Threads has the rarity to be a 100-year storm," Girourd said. "I certainly won't be missing out on this one."