Beauty brands are betting on minis to entice price-sensitive shoppers this holiday season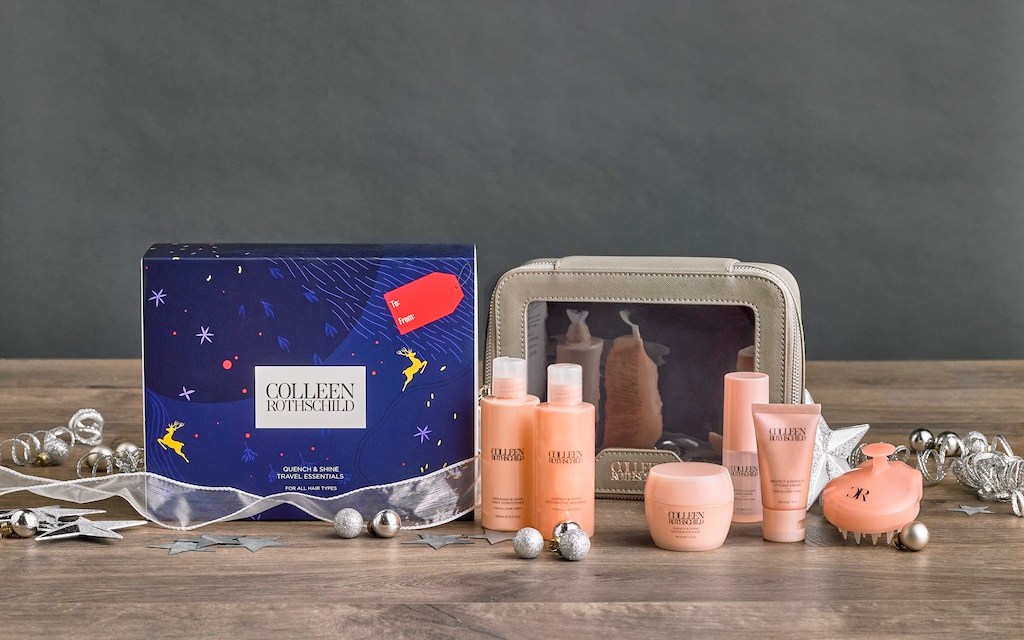 Colleen Rothschild Beauty
Companies selling high-end products are pushing smaller versions of their offerings to attract price-sensitive shoppers. 
Miniatures are not new in the skincare and beauty space, and have become a lucrative business for mid-range and high-end brands. What was once a TSA-friendly packaging solution has become a full-fledged category. In fact, in the last few years, Sephora and Ulta have created dedicated travel-size sections near check-out lines to encourage impulse purchases of mini products. According to Jungle Scout, the growth was further accelerated by post-Covid travel — with Amazon revenue across travel-size toiletries category jumping by 95% in 2021.
But more than ever, brands are promoting minis for multiple reasons: to get price-sensitive people to try their products in a more affordable way, with the hope that they'll return to purchase the full-size. And, they are positioning them as more wallet-friendly gifts amid inflation.
Even ultra-luxury brands known for rarely discounting are giving customers deals in the form of mini sets. Luxury skincare company La Mer, for instance, is growing its "Little Luxuries" selection. This year, it added a half ounce bottle of its best-selling serum for $220; A full-size version starts at $440 for one ounce. 
Luxury brand Colleen Rothschild Beauty is using this holiday season to target a wider demographic. The company already sells TSA-approved travel sets starting at $75. But it's adding lower-priced collection sets to accommodate customers that are struggling to budget for gifting due to the rising cost of living.
CEO Stan Rothschild told Modern Retail that mini kits have always been a great strategy to drive product discovery. The new slew of sets will primarily contain tried-and-true best sellers, like its hair care line. "The main marketing message we use for our kits is 'value, value, value," Rothschild said. The new mini sets will feature more combinations, like eye makeup and lip care. The company didn't confirm the price points of these new mini sets, which launch in October, but said these will be further discounted compared to the existing versions. 
This year, the company is also creating special holiday packaging for existing and new miniature sets, to make them more convenient for gift-giving.
Indeed, value is at the center of the company's end-of-year strategy – which will also include periodic price reductions on these SKUs. "So, the kits normally will have a normal value price and also a holiday sale price," he said. After testing the entry-level sets, Rothschild said the company is counting on shoppers to return and purchase the full size versions of the products. "We hope to gain new customers that appreciate our quality, performance-driven formulas," he said. 
Another beauty brand is using minis to create loyalty to its direct-to-consumer channel. This year, Greek skincare brand Korres is rolling out holiday kits to appeal to a wide range of customers, which will be available by Oct. 15 for early holiday shoppers.
Founder and president Lena Korres said in previous years, the company "offered a smaller assortment" of discovery sets featuring deluxe samples of its best-selling skincare. "This year, we are diversifying our value sets to ensure the perfect gift for everyone," she explained.
The company chose several of its best-selling products from different categories that hit a range of price points. From the more affordable limited-edition body care, to fragrance sets featuring Korres' best-selling scents. Many of the minis will also be featured in Korres' advent calendar this year.
The idea, Korres said, is to "offer luxury beauty at every price point." Even for full-size products, customers are able to build a custom discounted set to get a bigger bang for their buck.
For Korres, which has had a bigger presence in Europe since launching in the mid-1990s, offering sets is the latest strategy to grow its stateside presence. "As we continue to expand our U.S. assortment, we're excited for our customers who may only know us for one category to explore new ones," Korres said.
Nailya Ordabayeva, a marketing professor at Dartmouth's Tuck School of Business, said that smaller formats have multiple benefits for brands. These include not just luxury companies, but also those in everyday CPG categories like household good and food. "We saw downsized products increase following the last recession," Ordabayeva said, which also dovetailed with the rise of TSA-approved toiletries. 
"First, you get a higher margin on smaller sizes due to the markup," she said. Furthermore, small sizes — including deluxe samples — allow people to try a lot of different products with little commitment and minimal waste. At the same time, Ordabayeva said that in most people's minds, the product's value is largely determined by the final price, even if the larger version has a better per-ounce value. 
All of these factors converge to make downsized products a win-win for brands, Ordabayeva said, particularly in recessionary times. "It all plays into the consumer's price-sensitivity," she said. "And ultimately the price is often what drives most sales at the point of purchase."