Amid an uncertain economy, grocers are focusing on value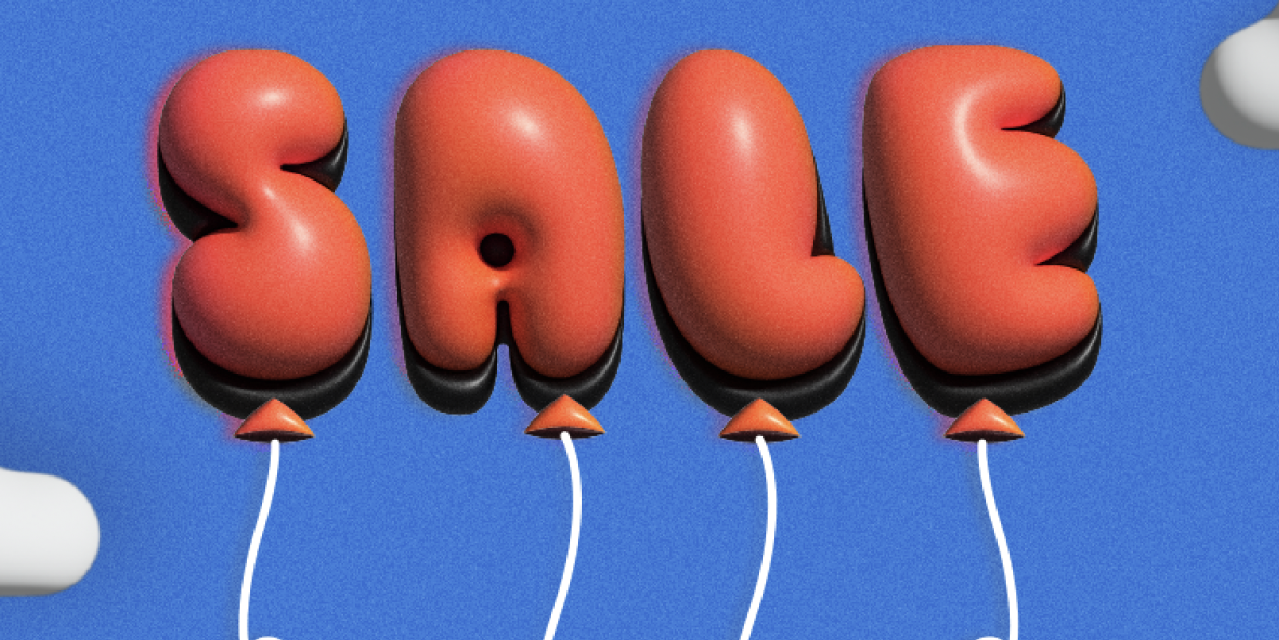 As shoppers look to get the most out of their dollars, more grocers are churning out ways to offer value.
Earlier this month, Meijer said it was making updates to its mPerks loyalty program to personalize rewards and allow shoppers to gain more savings on their purchases. In its most recent earnings, Walmart executives said the company is looking to offer more value to customers to encourage repeat business. Meanwhile, Kroger just recently rolled out a budget-friendly grocery brand called Smartway.
During a quarter that is difficult to predict, grocers are marketing ways to offer more value to shoppers impacted by inflation. By leaning into value, retailers hope to retain their customers and win over people who are trading down. While some retailers offer discounts, others push private labels and loyalty programs to shoppers.
"It's kind of like cutting a short-term loss for a long-term gain," said Blake Droesch, senior analyst at market research firm Insider Intelligence. "Grocery is really what gets people in the store and then with the increased foot traffic for everyday essentials, like grocery products, they also have the chance to sell them things that carry a little bit of a higher margin."
Offering ways to save
Retailers have reported that shoppers of varying income levels are gravitating toward value-based offerings. For example, Walmart CEO Doug McMillon said during a call with investors and analysts that the company is seeing more wealthier households shop in stores. "More customers and members are choosing us for the value and assortment we're known for and are responding to the changes we made to save them time," McMillon said in November. "With this in mind, we're focusing on earning repeat business from customers who are now shopping with us more frequently than before."
Walmart, among other retailers like Aldi and Lidl, leaned into value during the holidays by giving major discounts on staple food items back in November. Kroger, on the other hand, marketed several meal options last month worth about $10 that could feed a family of four, including chicken and veggies, a traditional breakfast and grilled cheese.
Apart from discounts, Barry Thomas, senior thought leader at Kantar, said that other grocers have leveraged their private label portfolio to offer value. For example, Kroger's new private label line Smart Way debuted in September with 150 products. The retailer had also simplified its private label lines by designating Smart Way as its budget-friendly line for nonperishable items and Heritage Farms as its budget-friendly brand for fresh and dairy products. 
Meanwhile, Giant Food celebrated hitting 1 million members for its Flexible Rewards program in October by launching a promotion centered around its private brands. Shoppers can redeem points for certain private label products at a 50-75% average discount compared to their standard redemption value. Save A Lot, on the other hand, launched an ad campaign back in June comparing its private label products to national brands.  
"When they move you to their owned label or private label their margins are higher there than, let's say, with Kellogg's or Kraft," Thomas said. He added that pushing private labels would also help boost loyalty.
The aftereffects of focusing on value
Loyalty programs also play a critical role in periods when shoppers are looking for the best bang for their buck. Grocers like Meijer, for example, have either been updating their loyalty programs or launching them for the first time. Meijer's loyalty program updates signals the company's commitment to "providing value and convenience for our customers," Meijer Vice President of Customer Strategy Derek Steele said in a press release. Customers can now earn points for every dollar they spend and the points will now expire after 90 days instead of 45 days.
However, with more grocers offering value in various forms, people could have the tendency of feeling less loyal to a particular store, said Heidi Csencsits, senior manager at consultancy firm The Parker Avery Group. Already, major discounters like Aldi are seeing a rise in foot traffic in the year through September compared to the many grocers that saw fewer visits. Foot traffic throughout the majority of Aldi stores rose 10.5% year over year, according to Placer.ai data.
Additionally, Csencsits said once grocers position themselves as a value-based store, it would be hard to reposition themselves even when inflation settles. "Once you go down the path of offering discounts or be value focused, the consumers are not going to bounce back and expect to pay higher prices," Csencsits said. "It's a catch-22 where you offer value now but you are stuck with that in the future too because consumers will continue to expect that."