Walmart Marketplace unveils more self-serve tools for merchants at its first-ever seller summit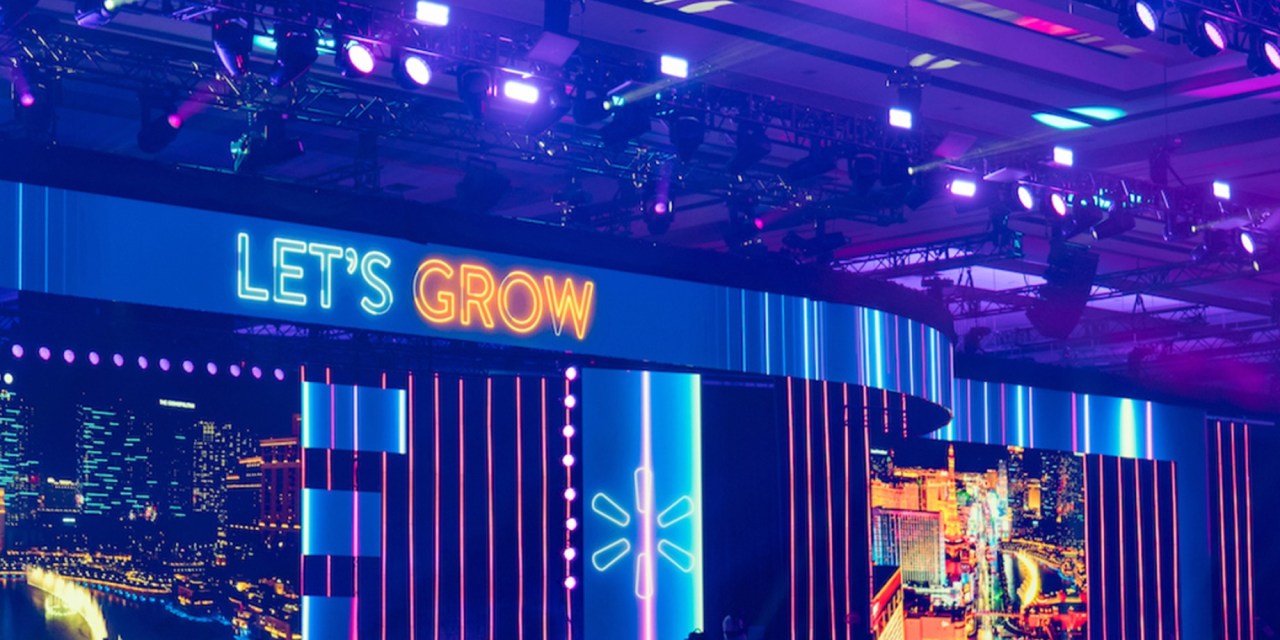 Walmart's marketplace is going after scale as it rolls out new self-serve tools to help merchants expand their product catalog, and in turn attract more sellers to its platform.
On Wednesday, the country's largest retailer introduced new tools for merchants including Brand Shops, which make it easier for merchants to build their own specialized digital storefronts to stand out on the Walmart Marketplace. The company is also using augmented reality to help merchants show shoppers how an item may look and feel in their living room or couch. Top Walmart executives also talked about Walmart Restored, a new premium tier for existing sellers to have the option to add refurbished items to their product catalogs. And, early next year, Walmart is opening up its marketplace in Chile to eligible cross-border sellers. Put together, the big focus of Walmart's first seller summit held in Las Vegas was scale.
"Our biggest transformation in the last few years has been the transformation to becoming a true omnichannel retailer," said John Furner, president and CEO, Walmart U.S. "And we started moving this way pretty heavily in 2020 when we brought our store business and e-commerce business together. Our merchant teams work across all channels, stores and e-commerce and marketplace."
Walmart opened its online platform to third-party sellers in 2009; but the marketplace didn't really start becoming a bigger focus until 2020, when Walmart launched a fulfillment service for merchants.
The company said the number of customers buying items on its marketplace increased 14% in the second quarter of fiscal year 2024. "Sales were strong in both consumables and general merchandise categories with double-digit growth across home, apparel, and hard lines. And the number of sellers utilizing our fulfillment services increased more than 50%," noted CEO Doug McMillon on the company's most recent earnings call.
Separately, Walmart announced it will also give more fulfillment options to make it more convenient for sellers who list big and bulky items such as canoes or trampolines. Sellers can now use Walmart Fulfillment Services to ship multi-box items like patio sets. Walmart said it will also offer local pickup and delivery for sellers who have physical stores. Vendors can pick up their items directly or have same-day delivery through Walmart's last-mile delivery network.
According to Brad Jashinsky, director analyst at Gartner, Walmart's marketplace strategy stands out compared to rivals because of its ambitions of scale,and the openness with which it wants to grow this division. "That's a huge differentiation of the Walmart strategy versus Target and some other retailers".
"You have to have this focus on scale and continuing to launch these seller features that are more self-service and allow sellers to grow their brands and tell their brand stories on their marketplace," he added. The number of items listed on walmart.com has increased by over 51% in the last 12 months alone. And in the most recent quarter, Walmart said its e-commerce business grew by 24% year-over-year globally.
"It helps make the Walmart marketplace more appealing to more sellers and allows the sellers to sell more products. And that's what Walmart really needs," added Jashinsky.
Walmart's latest set of tools, specifically around fulfillment, local pickup and delivery, is geared towards smaller merchants, added Jashinsky. "That's a huge advantage as we get into the holiday period. Especially when you get to those last couple of weeks of the holiday period where you're gift-giving and consumers are looking for getting products as fast as possible. So that's a great way to take advantage of that physical store advantage that Walmart has."
And these tools also help Walmart grow its ancillary services like Walmart Connect, its advertising business as well, he added. For its most recent quarter, the legacy retailer's Walmart Connect business grew by 36%.
Ultimately, Jashinsky said, Walmart's reach is nowhere close to Amazon, which has become the everything store for most Americans. Amazon generates the bulk of its revenue through online stores that sell on its marketplace. The company's sales from online stores grew 4% to $52.9 billion for the most recent quarter.
"We haven't seen a lot of other retailers focus on the marketplace. Walmart is a solid number two, and they've done a great job of embracing the marketplace for a number of years now," Jashinsky said. "So I think this is a continuation of that strategy. But in terms of scale, Amazon is on a completely different level."