Unpacked
// October 3, 2022 ■ 7 min read
Unpacked: How new legislation is trying to target credit card swipe fees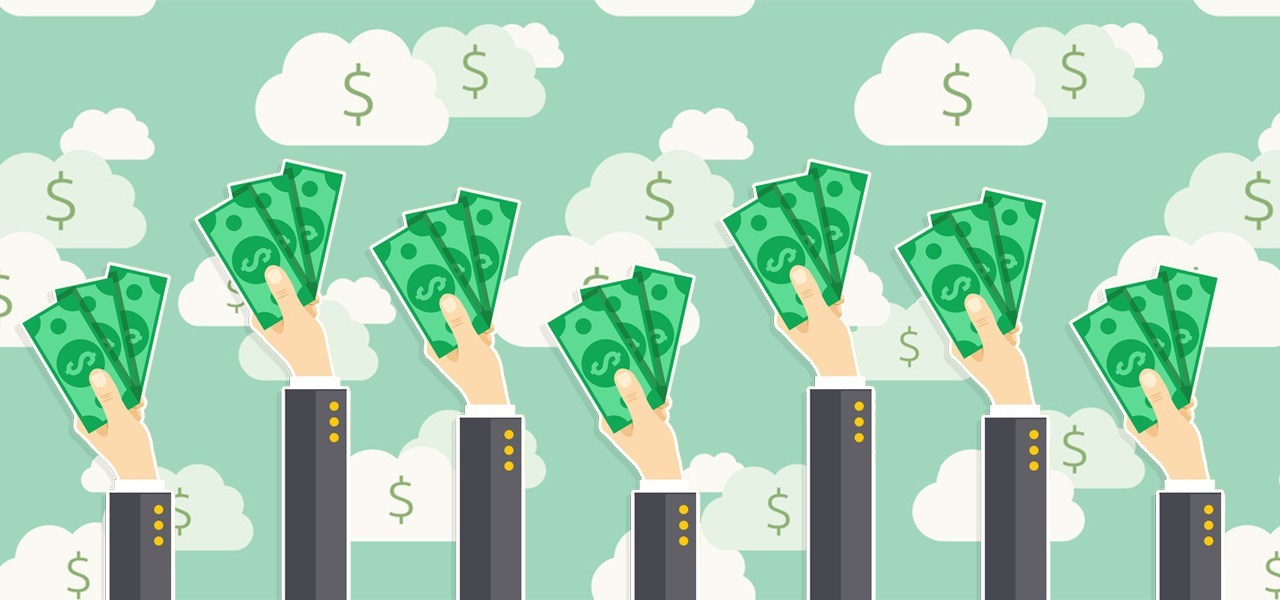 A new legislative effort is underway that aims to drive down the cost of so-called "swipe fees," which require retailers to pay billions of dollars to process credit card transactions.
The Credit Card Competition Act, introduced in the U.S. Senate this July by Sen. Dick Durbin, D-Illinois, and Sen. Roger Marshall, R-Kansas, would require banks that offer credit cards to give retailers a choice of at least two networks to process credit card transitions. Rep. Lance Gooden, R-Texas and Rep. Peter Welch, D-Vermont in mid-September introduced a companion bill in the House of Representatives, adding new momentum to the push.
Last year, swipe fees went up 25% and cost U.S. retailers a collective $137.8 billion, according to the Merchants Payments Coalition, a lobbying group that supports the act. 
More than 1,700 retailers, including many gas stations and grocers, signed onto a letter in September supporting the act, saying the credit card market "has been dominated by only two players for far too long." Visa and MasterCard control at least 80% of the credit card market, according to the coalition, and set the swipe fees charged by the banks. 
But multiple trade associations for banks and credit unions are opposing the act. They claim it will result in fewer credit card issuers, cost consumers, impact network security and overly benefit big-box retailers. 
Here's an overview of the swipe fee discussion and what's at stake.
What are swipe fees and how do they impact retailers?
A retailer pays a swipe fee, also known as an interchange fee, in order to process a credit card transaction. The rate of the fee is different based on the kind of credit card the shopper has — a fancier rewards card will typically carry a higher fee. The fees go to the banks to cover processing costs as well as measures like security, fraud prevention and funding services to customers.
Doug Kantor, general counsel with the National Association of Convenience Stores, a trade group that's been pushing for change to the fees, said the fees are usually a fixed percentage applied to the overall cost plus a cash amount. Set by Visa and MasterCard, the fees might be 1.25% plus $0.20 for a standard card, or 3.95 percent plus $0.25 for one that has better rewards. When banks process the transaction, they charge the fee to the retailer.
On average, a swipe fee costs 2.25% per transaction, Kantor said. But the rates have gone up in recent years, and costing retailers more. The higher rates are compounded by increasing credit card usage, and people receiving more "expensive" credit cards that come with higher rates, Kantor said. 
"That combination has been toxic for Main Street businesses across the country," he said.
Swipe fees are not as high on networks in Canada, the United Kingdom and Europe, Kantor said.
How do retailers currently handle swipe fees?
Many retailers hire a third-party processor like Square, PayPal or Venmo for Business to handle the fee calculations and transactions associated with the card, Kantor said. These processors work with the retailers to assess the fees and transmit the proceeds. Retailers might be able to shop around between processors to find a deal.
Melissa Clayton is the founder of Tiny Tags, a jewelry business she's run for about 10 years. With nine employees, she did about $2.4 million in revenue last year — and she says swipe fees are built into the cost of doing business. 
"It's always shocking to me how much we pay, and how little value we get from the banks. It is a necessary evil," she said. 
In order to get away from the varying card-based fees, Clayton switched card processing to Shopify Plus about two years ago. This service charges a 2.1% processing fee across the board, no matter what kind of card the shopper is using, Clayton said. 
"We no longer have it all over the place," she said, which has helped make operating costs more reliable. 
How are shoppers affected by swipe fees?
Most people have no idea they're paying swipe fees, Kantor said. But they might get a heads up if a retailer has a sign that says "No credit card charges under $10," or a similar floor for transactions. This is to make sure the transaction is worth covering the fee, Kantor said. 
But ultimately, he said, consumers are footing the fee bill. The average customer pays $900 each year because of swipe fees that get passed along through higher prices, according to NACS. The Hispanic Leadership Fund in May released a study that found lower-income residents can wind up subsidizing wealthier households because of the rewards structure around credit cards: households earning less than $75,000 a year send $3.5 billion to families earning more than that, the study found.
"There is a really regressive effect of these fees, where all of us pay it whether you use a card or not," Kantor said. "We all pay it through goods and services."
What's the Credit Card Competition Act and what would it change?
The proposed federal legislation would require that banks offer retailers at least two networks to choose between when it comes to offering credit card fees. One could be Visa or Mastercard, and the other could be a smaller processor like NYCE or other card network like American Express. A retailer could choose between one of the two to use for its processing.
Supporters say this will give retailers a choice beyond the one existing option that banks currently use — and that the choice could help stimulate competition that drives down fees.
The change would be written into the Electronic Fund Transfer Act, and the Federal Reserve's Board of Governors would be charged with putting regulations for the new system in place.
Clayton from Tiny Tags said she's been able to negotiate with authorizers to get better fees rates locked in in the past. But overall, the legislation would "absolutely" benefit retailers by giving them a different option, she said. 
"There's no added value for you (to pay swipe fees)," she said. "You have to be able to take credit cards. It would be huge for a small business." 
What's the response from banks and credit card companies?
Eight trade associations, including the American Bankers Association and Credit Union National Association, wrote to legislative leaders on Sept. 27 voicing strong concerns against the act. They say that while it purports to provide choice, the act will lead to fewer choices for consumers.
Among the potential pitfalls of the bill are fewer credit cards rewards programs, the letter said. And there could be security risks with cheaper processing networks, as the interchange fees help keep the existing payment networks secure, the groups say.
"Consumers have come to rely on credit cards from their financial institutions to build credit and gain access to funds that otherwise may not be available to them," the letter said. "The Gooden-Welch bill [in the House of Representatives] will cause the cost of these low-cost loans to increase, leading to less spending power for consumers and possibly the reduction in important credit building and educational programs offered by financial institutions."
The Merchants Payments Coalition says the legislation only applies to financial institutions with at least $100 billion in assets, meaning most credit unions and community banks would not have to change anything. 
Still, financial trade groups are urging lawmakers to oppose the legislation. The fees help financial institutions offer affordable products like credit cards and checking accounts, wrote National Association of Federally-Insured Credit Unions president Dan Berger in a Real Clear Markets op-ed.
"These fees are a critical source of revenue for the card issuing financial institution because it helps maintain system improvements, ensure online transaction safety, mitigate consumer fraud losses, and most importantly, grant financial institutions the ability to offer affordable financial services products, like checking accounts and credit cards, to their consumers," he wrote.
Visa and MasterCard did not immediately respond to requests for comment about the legislation. But Jeff Tassey, chairman of the Electronic Payments Coalition lobbying group that represents financial institutions and card networks, issued a statement that said the legislation would allow big box retailers to profit at the expense of consumer safety and choice.
"The reality is that regulating interchange rates would only inflate big retailers' record profits at the expense of consumers, small businesses, community banks and credit unions," he told Modern Retail in an email statement.
What's next for the legislation?
The Credit Card Competition Act has yet to receive a hearing. But the House bill has been referred to the House Committee on Financial Services, according to legislative records. If the legislation were to pass, the Federal Reserve's Board of Governors would have a year to come up with regulations.
The current session of Congress will wrap Jan. 3, 2023.