'There's going to be a lot of consolidation': Aviron CEO Andy Hoang on growing a fitness brand during a cooling economy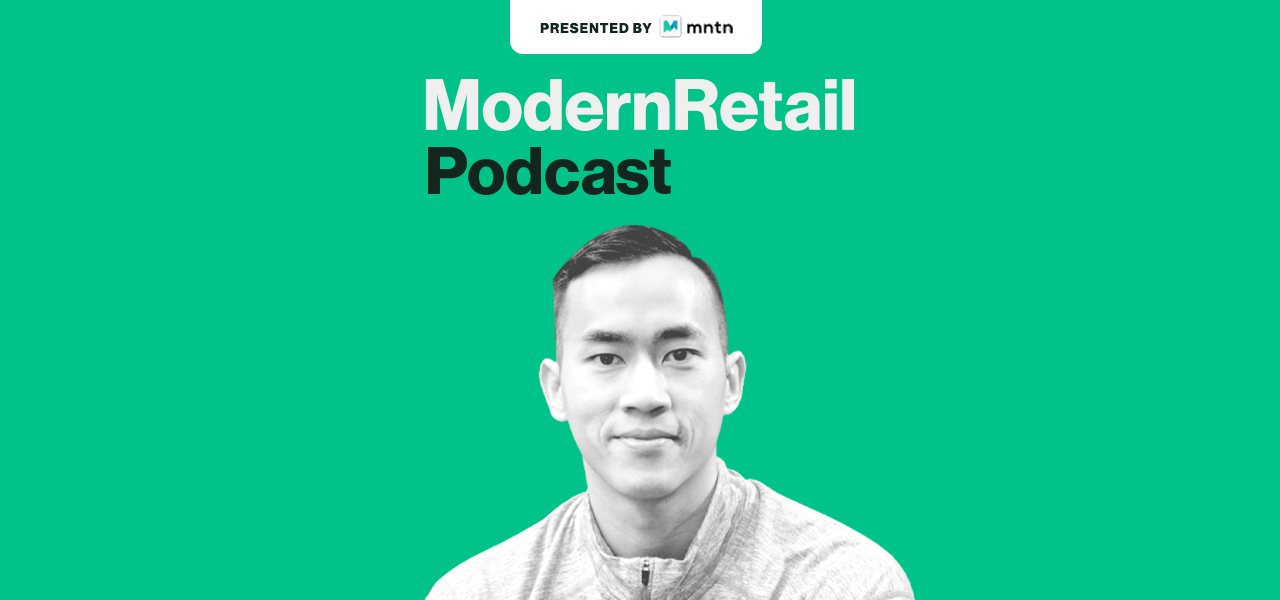 Subscribe: Apple Podcasts • Stitcher • Google Play • Spotify
Aviron, which makes a connected rowing machine that starts at about $1,800, is taking a more sustainable growth approach than counterparts like Peloton.
The company launched a couple of years before the pandemic hit. The focus was on bootstrapping and slowly building a business via B-to-B sales from wholesalers that would sell to hotels and other large businesses. But then the pandemic hit and the company had to switch its business model. While it did lose money during the first half of 2020, Aviron was able to completely transform itself into a DTC fitness brand — and has been seeing growth ever since.
Founder and CEO Andy Hoang joined the Modern Retail Podcast this week and spoke about Aviron's transformation as a fitness brand.
One of the ways Aviron was really able to hit its stride was by joining Y Combinator in 2021. Up until then, the company had been mostly bootstrapped. That wasn't by choice, but because Hoang had yet to find an investor to take the leap. But, according to Hoang, the industry cachet the accelerator program provides really paves the way for future investments.
"As soon as we got into Y Combinator, a lot of those same investors who said no to us and didn't give us more than five or 10 minutes of their time were asking us: Hey, can we really participate in this round?" Hoang said.
Thanks to this funding the company has been able to grow. It now has about 60 employees. And while demand for fitness has cooled of late, the company has not had to make any big cuts or layoffs. Hoang credits this to his focus on making sure sustainability was in front of growth.
This is in contrast to some other players he's been watching. "I love Peloton as a brand, I think they've done great things," Hoang said. "I don't understand how they hired so many people in such a short period of time."
But even with the industry cooldown, Hoang is still very bullish on the future.
"There's going to be a lot of consolidation, and there's going to be a lot of companies that just won't make it because they don't have the right fundamentals," Hoang said. "So it's exciting to me, because if we do make it through this period — which I think will be a challenging period — the companies that come out of this period are going to be really strong."
Here are a few highlights from the conversation, which have been lightly edited for clarity.
On Aviron's target customer
"In the beginning, I really built the product for myself. It was something that I knew I would use and I thought other people similar to me would use. So the ideal customer was a young, typically male individual who was competitive and didn't have a lot of time and enjoyed fitness but hated cardio. But I would continue and say that that's not really who the product is for now. It's kind of evolved over time. Our biggest base of customers [is] typically a little bit older — in their 30s and 40s and 50s. They're a little more affluent. They typically have families. They have busy lifestyles, so they don't have the time to do an hour Peloton class. They want to do something convenient at home. And they're competitive."
The Y Combinator effect
"We pivoted to direct-to-consumer in July of 2020. And, sales [were] slow, but they started to pick up. We learned how to do direct-to-consumer marketing, we learned how to do email flows on our website and we started improving slowly. And so by the time November hit, we had grown the direct-to-consumer business quite a bit. And that's how we got into Y Combinator. But the interesting thing is that I've always tried to raise capital from VCs — flew over to Silicon Valley, tried to book as many meetings as possible, was cold calling, was sending a ton of emails. And frankly, it didn't really get anywhere with anyone. Maybe, if I was lucky, I had a few investors that gave me a second meeting. But it was typically a no. And I understand, it's hard. We weren't the first connected rower to try to raise capital. We were probably the first to come out. But we took our time to raise that capital, or it took us a long time. And so we would approach all these VCs and they'd say: No, you're a hardware company, you're consumer and you're late to the game. And but as soon as we got into Y Combinator, a lot of those same investors who said no to us and didn't give us more than five or 10 minutes of their time were asking us: Hey, can we really participate in this round?"
The difficulty of TV advertising high-priced items
"We did do a small test [connected TV] last year — a pretty small test because we were quite small. And it didn't work out last year. So we're doing a much bigger test this year now that we have more budget. The first thing that I will say with a high ticket item; it's really challenging for companies like us because attribution is very difficult for a high ticket item. No one just sees your product and makes the purchase the day. You know, we have customers that have waited over 12, 18 months to purchase from us. So, looking at the funnel, they're looking at PR, our ads, they're reading reviews, they're doing their own research on our website. There are just so many different channels to reach that customer. So even if connected TV would've worked, ot's hard to definitively say that it works."