Second Prime Day results show brands preparing for a difficult holiday period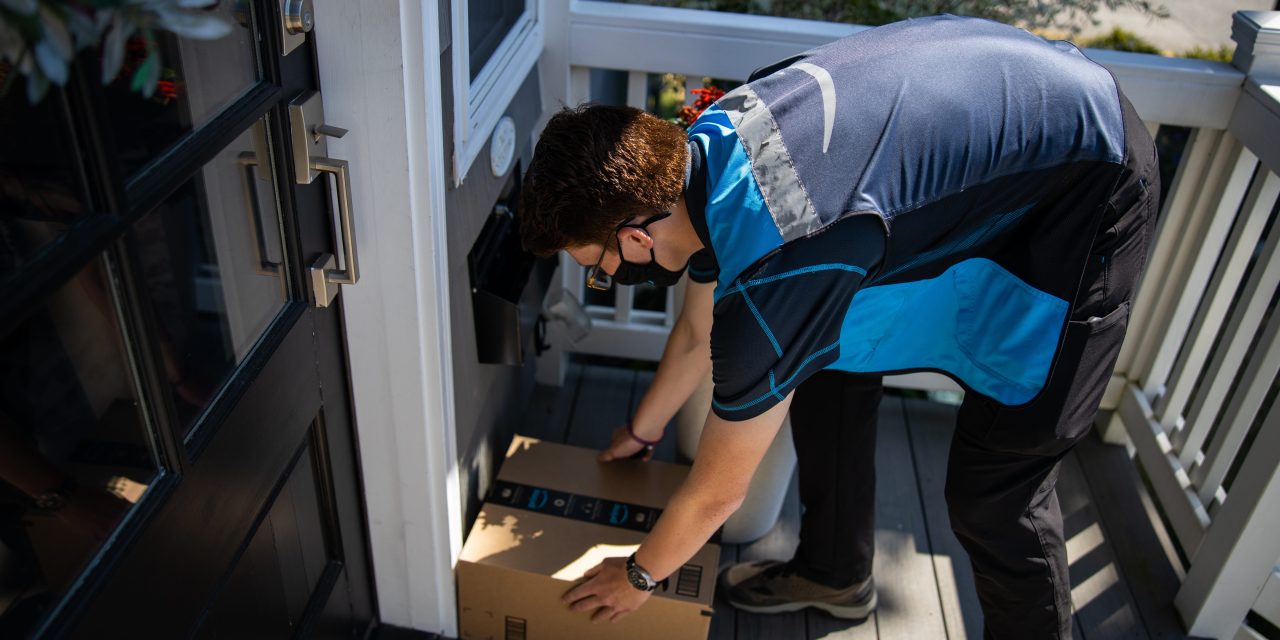 Amazon
Amazon's second Prime Day ended on Wednesday, kicking off the holiday shopping season earlier than ever before.
Over 100 million products were sold during the Prime Early Access Sale according to Amazon. But these numbers pale in comparison to Amazon's summer Prime Day which sold three times more items between July 12 and July 13.
Even so, this 48-hour fall event saw strong performance across toys, home, beauty and personal care, apparel, and electronics, Amazon said. Customers stocked up on discounted Peloton bikes and Apple's two-year-old Macbook Air M1 laptops. In addition, there was a spike in demand for apparel.
"Our Prime Early Access Sale was a great kickoff to the holidays, and the best part is that it's only the beginning," said CEO of Amazon Worldwide Stores Doug Herrington in a company statement. "Customers will find millions of must-have deals throughout the season that will help them continue to save money on gifts for loved ones."
Adobe anticipates online holiday sales to hit $209.7 billion this year — a 2.5% jump over last year — but cautioned that the October Prime event could impact Cyber Week performance. "The shape of the holiday season will look different this year, with early discounting in October pulling up spend that would have occurred around Cyber Week," said Patrick Brown, vice president of growth marketing and insights at Adobe. These initial Prime Day results hint at brands being concerned about losing holiday sales. Many likely took part and offered steep discounts early because they did't want their fourth-quarter sales to be a complete wash.
Brands and agencies overall said the new event wasn't a total train wreck. Many brands saw a healthy sales boost. While some sellers took this time to offer deeper discounts than ever before — likely as a way to try and offload excess inventory and juice holiday sales.
"I think many brands and sellers were encouraged to see that the Early Access Sale has presented a comparable lift in demand to Prime Day in July," said Tana Cofer, associate director of advertising at e-commerce accelerator Pattern. "Conversion rates so far have been fairly similar to what we've seen during other Prime events," added Cofer.
Mary Costa, CMO and co-founder of toothpaste brand Better & Better said this second Prime Day was less effective than the flagship summer Prime Day, but customers did take advantage of deals to stock up and acquire a variety of items. "We saw a 60% increase over average daily sales. This new promotional event was not as impactful as the traditional Amazon Prime Day promotion or Black Friday / Cyber Monday, since the traffic increase was modest and the revenue driver was conversion rate," added Costa.
Amazon specifically used this Prime Day to showcase new brands that, before now, had never sold on the platform. For example, Andrew Pearl, vice president of insights at e-commerce software provider Profitero, said that Amazon was actively promoting the recently debuted Peloton line. "They [Amazon] have used Prime Early Access to drive promotions and awareness. This appears to be an exclusive focus from Amazon with rare discounts such as — 25% off apparel and accessories on Peloton's riding shoes, free weights, etc + 15% off on the Peloton bike," Pearl said in an emailed response to Modern Retail.
Peloton began selling its sporting goods, gear, and accessories through Amazon, in August, in order to get rid of excess inventory and to raise money as its losses continue to grow.
Meanwhile, some brands used the second Prime Day to offer deep discounts to grow overall sales. Pearl said deeper discounts were the norm, citing the example of computer-and-printer maker HP, which was running discounts in the range of 35%-47%. That also resulted in other HP products, even without discounts, selling well on Prime Day, added Pearl. "HP is an example of a brand with heavy discounts and it's paying off," he said. HP was ranked number five in the top Movers & Shakers in Electronics on the first day of Amazon's sale at 11am EST on Tuesday morning. "One of their top movers was a product not even on a Prime deal showing the benefits of traffic driving to brands pages can be sufficient, even removing the need for discounts in some cases," said Pearl.
While Amazon asks sellers to offer 20% off coupons for Prime Days, some brands went even further than that meaning they were really trying to move product. Allison Ellsworth, founder and chief brand officer of the beverage brand Poppi, offered 30% off on her product and performed well. "There is a huge difference in a shopper's willingness to engage and convert with standard 10-20% discounts versus deep discounts. Offering 30% off with additional insider perks has proven effective for Poppi," she said. Poppi is expecting a 3x jump in sales by the end of this week, added Ellsworth.
Despite the return of deep discounts, consumers paid substantially more than they had in comparison to last year and two years ago, according to shopping data from Salesforce. The average retail selling price during October 11 and October 12 fall Prime event was up 8% over 2021 and 17% over 2020, Salesforce data indicated. The average discount was just over 21% during the Tuesday and Wednesday Prime event — a 25% increase in year-on-year discount rate seen since the start of the pandemic.
Ultimately, brands and sellers will be keeping a close eye on how the entire quarter maps out with this new event in the mix, said Pattern's Cofer.