How DTC brand Andar upgraded its website to streamline its product drops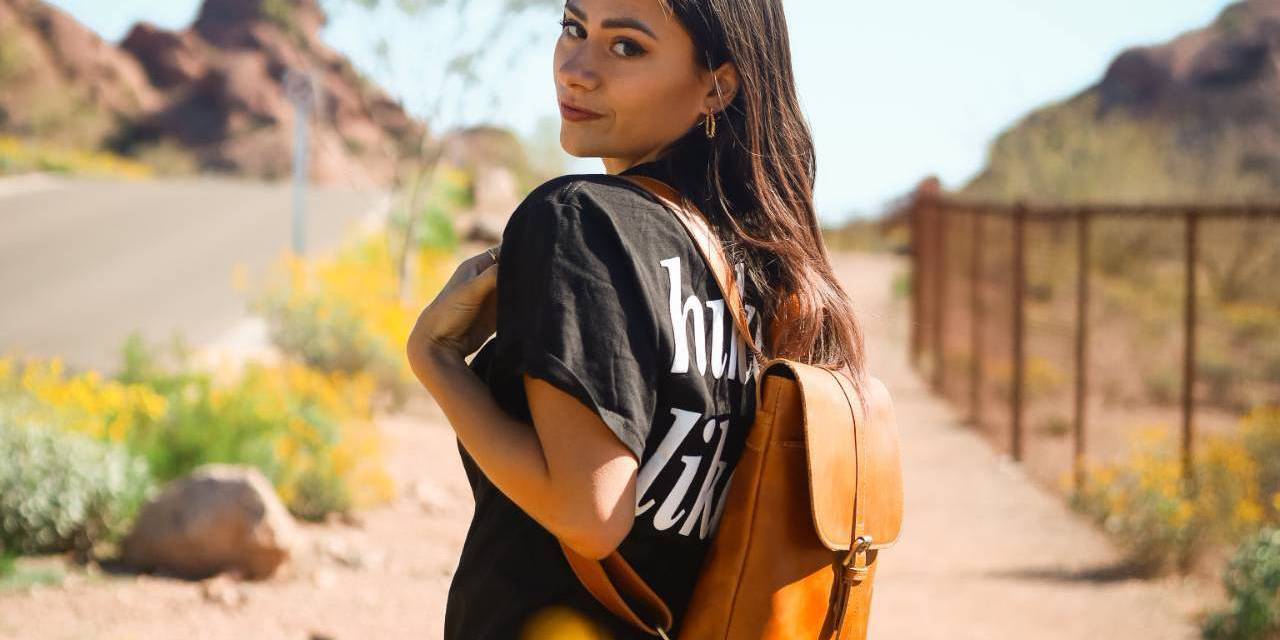 Andar
DTC leather goods brand Andar has been trying to figure out how to make the online customer experience match up with its frequent product drops — a now-beloved marketing and hype-making ploy of many brands.
Andar launched in 2015 with a flagship wallet, but has since expanded into other leather accessories such as backpacks and gadget cases. Andar releases new products on a monthly basis, but also restocks existing styles or colors almost every week as its limited-edition colorways have become highly sought-after by existing customers.
The majority of Andar's revenue now comes from customers participating these drops — and they can generate a lot of sales, really quickly. This past summer, Andar broke its previous sales records by hitting $1 million in sales in just 90 minutes, driven by one drop.
Andar partner Eric Elggren told Modern Retail that while releasing new products is great for revenue, it also slows down the website and the fulfillment process — which in turn can hurt sales margins. "Over the years, whenever we announced a new release, our website would either slow down or crash altogether," Egren said. This monthly cycle, he said, ended up generating complaints from customers trying to get their hands on a wallet or bag. As a result, the company last year started investing more in its backend technology, making improvements to the browsability and speed of Andar's website, in order to improve the performance of product drops.
"We know that a lot of our core audience likes to collect our seasonal and limited-edition colorways, and some even buy their favorite design in every color we release," said Elggren. 
But the challenge with offering restocks and new limited editions is optimizing the website to be able to handle the influx in traffic. And Andar doesn't always know when that influx in traffic will come. Elggren said Andar does very little paid digital advertising, and instead is focused on organic traffic from YouTube creators and other social media influencers that the company courts through a gifting program.
Back in 2017, YouTuber Unbox Therapy called Andar's Pilot wallet the world's best wallet design, resulting in the product selling out. After that first major review, the brand's website would consistently crash whenever a new announcement or review from an influencer would generate an influx in visits.
"My approach to DTC is to focus on speed and efficiency," Elggren said. "Instead of focusing on acquiring customers, we went back to basics by investing in the browsing experience and making sure anyone who wants our products is able to shop restocks easily," he added.
So in 2021, the company began to invest in its technology to better work with the marketing strategy. Last year, Elggren said the company partnered with headless commerce platform Edgemesh to improve the Shopify site's performance, and better match up Andar's site with what was being pushed out on social media and email in real-time. Elggren said that for his company, using a third-party headless commerce provider also reduced the need to staff up Andar's in-house engineering team, which helped the company save money and roll out the new website faster.
Elggren said that, previously, whenever Andar sent out alerts on new or reissued items, it would take as long as a full minute for the website to refresh with the most up-to-date availability; now, that wait time has been cut in half, ensuring that customers can be informed more quickly about whether or not a product has sold out. And to better inform customers of when products will be back, Andar's out-of-stock inventory listings are now updated with a countdown clock. The investment is also helping Andar better plan and rollout new products, Elggren said. "Now we can better control the drop process from start to finish, instead of relying on inconsistent stock-outs," he said.
Investing in the website's design has paid off for Andar. According to Elggren, over the past year the enhancements led to a more seamless checkout process, resulting in a 15% increase in average order value and 28.7% increase in overall transactions. 
Simone De Ruosi, DTC strategist and co-founder of Go Global Ecommerce, said that with the drop model becoming more prevalent, it's also increasingly affecting retailers' UX and logistics operations. "Dropped items create a limited-edition effect, creating a sense of exclusivity or rarity." However, he said, "the operational side of the business can benefit from this model as the supply chain can be much more balanced, minimizing the chance of overburden of production and overstocking. 
"Brands like Andar are leveraging the drop model in a clever way, building up a competitive advantage and a superior user experience," de Ruosi said. He added that as the model evolves, he expects direct-to-consumer brands to continue investing in the customer experience and fulfillment to effectively compete on drops. 
Elggren said offering more consistent drops not only helps reduce the number of shoppers being turned away, but also capitalizes on the attention that existing customers give Andar during release windows. 
"I believe speed is the best way to create urgency among our customers, many of which are already enthusiastic about the products," he said.