Q&A
// March 3, 2023 ■ 6 min read
EBay's vp of seller experience on the platform's new seller solutions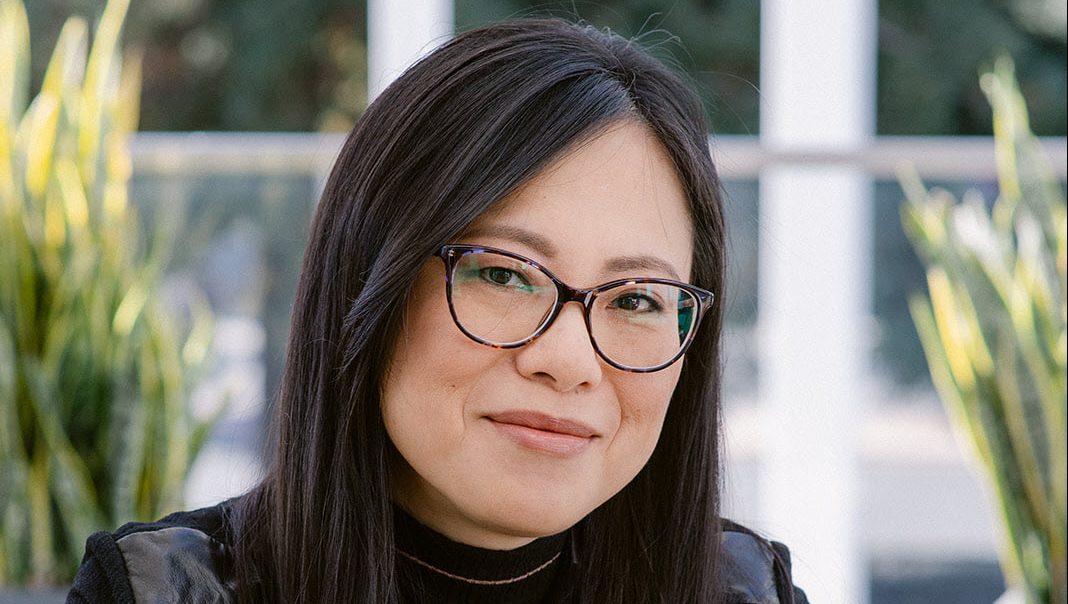 EBay has been tweaking its seller strategy to help merchants navigate macro challenges like inflation.
Amid volatile economic changes, eBay is investing in tech to help its most loyal sellers keep growing their revenue. For example, in the fourth quarter, eBay started a pilot test group of its myFitment technology with its auto parts and accessories sellers. MyFitment, a tech startup that eBay acquired in 2022, purports to help sellers optimize fitment data for their listings, ensuring that customers order the right parts and thus reducing returns.
"Listings enhanced by this technology are seeing a measurable uplift in conversion," said eBay CEO Jamie Iannone on its earnings call. And in 2023, the company will expand this program even further.
That's not the only way eBay is tweaking its seller strategy. The marketplace also scaled up a number of live events with select merchants, resulting in higher viewers, engagement and rising GMV for participating sellers. Additionally, with the launch of eBay Live Hub, the platform broadened the availability of live commerce to more sellers and categories this year.
In an interview with Modern Retail, Xiaodi Zhang, vice president for seller experience at eBay, who joined the company for her second stint in September, said technology has been the biggest change at eBay since she moved back to the company.
Zhang, who worked at eBay from 2004 to 2010, was a director in buyer experience in her last role. She left eBay to join resale platform Gilt Groupe as senior director for product management in 2011. Before returning to eBay, Zhang served as the chief product officer at 1stDibs, an online retailer.
"I think the velocity, the urgency, it's sort of a reminder of just how much of a tech-driven company eBay is. And there is a new sense that this velocity has become really important for us, especially given the investments that we've made on the platform. It's been great to see that the company is moving fast and able to deliver results," she said.
Zhang spoke about some of the new tools the company is investing in, the rise of recommerce and how small and medium-sized businesses responded to macro challenges like inflation. This interview has been edited for length and clarity.
What are some of the strategy changes that eBay has made to its seller strategy for SMBs?
We are so focused on delivering results for our sellers. And we have a span of small sellers and larger sellers. In our most recent survey, over 90% of sellers recorded that they rely on eBay as one of their channels. So, we take that responsibility very seriously.
From a focus and strategy standpoint, one of the things I'm really excited about is just making sure that we are removing friction and streamlining and simplifying tools for our sellers. We build up so many really advanced and great tools for our sellers. And overtime, as you can imagine, we have built a lot of them. So one of the things that we're looking at doing is making it as simple as possible, so sellers don't have to think too much and can focus on building their business on eBay. That's one of the more exciting things that we're working on.
The overall strategy and focus is — how do we simplify the experience for our sellers and then remove those hurdles for them?
Specifically, what kind of tools are you referring to when you talk about removing friction for sellers?
As an example, we recently introduced this simplified listing tool for our sneaker sellers, one of our focus categories. We decided to zero in on a particular category, look at the unique challenges of sellers in that particular category and make the listing flow. [This makes the] item upload process as simple as possible, and it's really tailored to that particular category. So far, we've gotten really positive feedback from our sellers. It is much more simple. It's very specific to that category. We can identify the Jordans or the Pegasus that they're listing, we can pre-fill a lot of the information and provide pricing recommendations so that sellers can go through that flow seamlessly.
EBay is well suited for a market revolving around secondhand goods. Can you talk about the rise of recommerce and its significance for eBay?
EBay has always been on the forefront of recommerce. And in fact, I think we're the pioneer of re-commerce. We actually just completed our third annual recommerce report, and it's still such a huge part of our business.
Specifically, nearly 80% of those sellers surveyed mentioned that selling on eBay recommerce actually has increased. And so that's just an example of how much recommerce is still part of the the eBay DNA, and it's helping our sellers find new customers on eBay.
And then, as another example, our refurbished [goods] business — they had their largest day ever during Cyber Week. So I think the combination of just the interest that customers have in recommerce, but also a lot of sellers turning to eBay for to sell recommerce. We're seeing this convergence of strong demand and increased demand and then also supply on eBay, we really are the destination for recommerce.
What are some of your targets and top priorities for SMBs in the near term?
There are a couple of parts of our strategies. As I mentioned, I'm a big believer in customer focus, customer-first strategy. And then taking that a step further, it's looking at the specific concerns and challenges our sellers face. So I mentioned earlier the importance of streamlining and simplifying the experience. And taking that a step further, what type of tools and data can eBay offer sellers thats sort of unique to our value proposition.
As you can imagine, with over 25 years of data, we have a lot of really interesting, insightful and impactful data that we can share with sellers to allow them to scale. So whether that is pricing recommendations in the listing flow, or showing them what's working, what's not working after they list an item. So that's going to be part of our overall strategy as we move forward. But I'm a big believer that we should empower sellers to do their job. And we need to make it as easy as possible for them. They do rely on us for for information and recommendations on what to do.
How have smaller and medium businesses responded to macro challenges like inflation?
There are macroeconomic challenges that all of our customers and sellers face. I think one of the good things about eBay is that because we have so much value here — through recommerce and through just a lot of supply, global supply, that we're able to attract customers. Especially during these difficult times, buyers are turning to eBay for value and they're able to find it.
Is international expansion going to be a focus for eBay this year?
We're investing quite a bit in Germany. It's a huge focus and priority for us. And we're excited to see the investments, also in improving our cross border trade process and for our sellers. We have this international shipping program we launched in the fourth quarter, where we're removing some frictions for sellers trying to sell cross border by making it seamless for them. So they don't have to worry about taxes and duties, and we can we help them with returns as well. And it's one of the highest rated in terms of customer satisfaction products.
Overall, we are investing in our European markets and also we are making our cross border experience much more smooth. And that's one of the key strategies. It's not just in market, it's really making sure that sellers are able to define customers globally. That's one of the biggest parts of our overall strategy.