Amazon Briefing: Amazon sellers are preparing for a slightly less hectic holiday season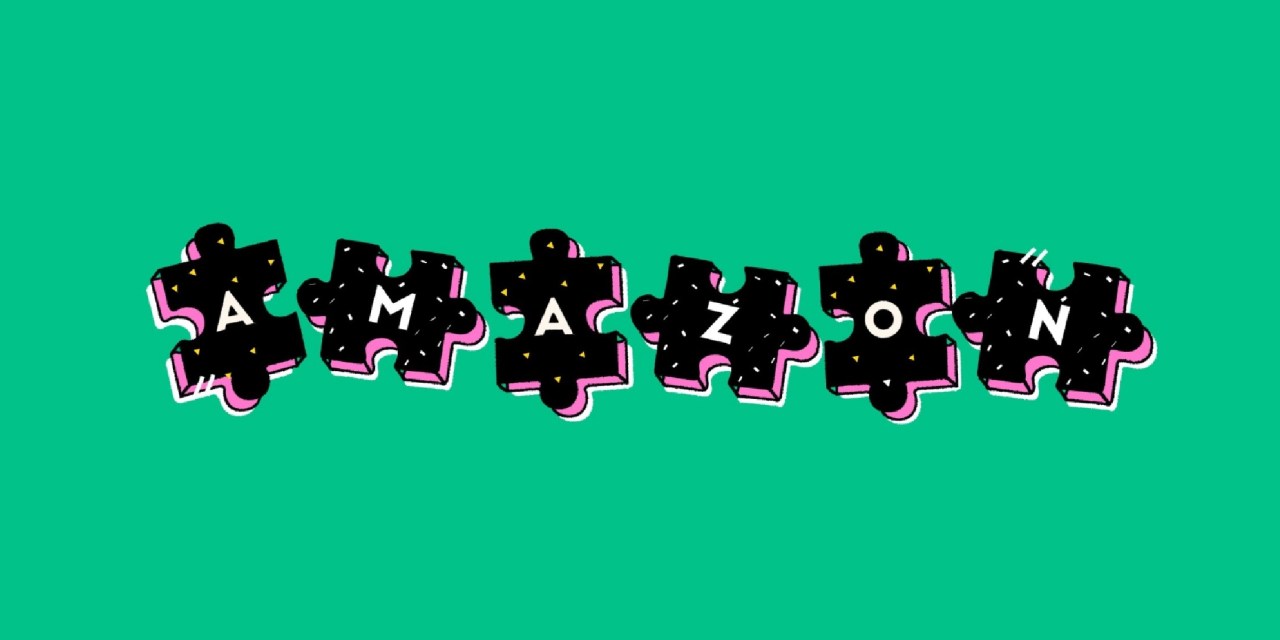 This is the latest installment of the Amazon Briefing, a weekly Modern Retail+ column about the ever-changing Amazon ecosystem. More from the series →
It's all about holiday prep for Amazon sellers these days.
While some Amazon merchants are shipping their products to Amazon warehouses early, others are getting ready to introduce new products and some are even planning to quadruple their overall SKUs to give more variety to shoppers. In a nutshell, brands feel they have a better handle on what's to come in the fourth quarter and are acting more proactively this year rather than reactively.
Though some strategies differ, all sellers have one purpose: to generate more revenue. Every year, the months of November and December can become a money spinner for many Amazon sellers. Last year, Amazon said small businesses selling on its marketplace made more than $1 billion in sales over the five-day long Thanksgiving weekend in the U.S. This is thanks to the deluge of shoppers looking for heavy discounts on everything from home goods to grocery to clothing. Some of the brands selling on Amazon generate more revenue from their Amazon stores during these two months compared to the rest of the year.
This holiday season is different from others for the retail sector. The typical excitement for holidays is slowly but surely coming back after a long period of challenges brought on by the pandemic. In many ways, this could potentially be the first quasi-return-to-normal holiday season where sellers have to worry less about supply chain problems, logistics hurdles and inventory management. With these pandemic-induced issues (hopefully) in the rear-view mirror, brands have updated their holiday strategies accordingly and feel a little more confident about what's to come.
Take, for instance, baking brand Supernatural which began shipping its holiday product to Amazon warehouses in early August and had bought this stock in early March 2023. Supernatural Founder Carmel Hagen told Modern Retail that "this is the first year that I have felt that our timeline is the right timeline."
The catalyst for this, as Hagen puts it, is to avoid any throttling at the Amazon warehouses during the holiday season. That is, brands sell more during this time and therefore need to send in increased inventory. For most brands, it can take a longer amount of time for a shipment to get from being prepped to the item being ready for sale on Amazon. Beyond hoping to get ahead of any warehouse delays, Hagen's decision is partly also because Supernatural has grown its business on Amazon. Hagen said Supernatural does over $1 million in sales just off its holiday products.
"When we were a younger brand that had smaller distribution, we basically shipped our holiday product at the end of October. Now, we are shipping our holiday product in the beginning of August and we start to place our orders for these products at the very end of February and beginning of March."
Separately, men's apparel brand Organic Signature is launching four new items including its first ever women's collection this holiday season, starting with women's intimates like bikini briefs among others.
"We will focus on launching four new products and taking advantage of the increased traffic. That's where our energy is going," said Organic Signature CEO Oren Barnoy. Barnoy said all products will be certified organic, sustainable and stretchy. And the brand will also introduce a new boxer brief for men which has a special fabric and fit added Barnoy. Barnoy said, the new items are intended for the holidays because they make for good gifting items. To spruce up this launch Barnoy said Organic Signature will also utilize the vine program for reviews in conjunction with advertising on Amazon. "We are in contact with influencers as well," he added.
Meanwhile, kitchen and home goods brand Smirley, which has been selling on Amazon since 2018, is planning to take its total SKUs from 33 to more than 130 for the holidays. Smirley sells cutting boards, cheese boards and other utensils online.
"One big thing is that we are adding a lot of different variations like different color, different quantity packs, different size for most of our products, because we are trying to get more conversion and free revenue from the variations," said Aiden Chien, co-founder and chief operating officer at Smirley. Right now, Smirley only offers one color that is black for most of its cooking utensils, but colors like blue, red and yellow will be available to shoppers said Chein. Smirley will also go beyond its standard three pack charcuterie board and sell items like cutting boards in sets of two, four and also as a single item.
Smirley's decision to expand its product lineup comes after it grew its holiday sales revenue from roughly $9 million in 2021 to $16 million last year said Chein. "We are super excited because in November in December, in just two months we are able to generate half of the revenue of the whole year," added Chein.
This month, Amazon already announced a second Prime Day or its 'Prime Big Deal Days' to be held sometime in October. In many ways, this also underscores a return to normal: Amazon's sales calendar is remaining consistent, which in turn helps sellers plan and stock up accordingly. With this new fall sales event, the holidays have been creeping up farther and farther. So, holiday strategies need to be aced ahead of time to keep up with all that extra inventory brands may need as a result.
But, sellers say, it's still tricky.
As Hagen said, "the thing about holiday product that is also so cutthroat is that as soon as the holiday passes, it has to be marked down dramatically."
Amazon goes into BNPL
Amazon seems to be expanding its fintech reach.
Earlier this week, the company announced a new feature for its credit card holders that lets them transact with equal monthly payments if they use Amazon Pay. Essentially, it's a buy now, pay later option.
Though a small update, it gives a sense of another area Amazon is trying to go after once again. Amazon Pay has been around since 2007 and has grown in fits in spurts. In 2017, it started expanding beyond just being an online payment option, and into physical retail. And in the years following that, the digital wallet has tried to up its merchant base.
Despite some growth, the service is still yet to hit ubiquity. Amazon Pay was the third most popular digital wallet in North America and Europe in 2022, per Digital Commerce 360. But it only has 15% of the market share, behind Apple Pay's 27% and PayPal's whopping 76%. Amazon has also hedged its bets in the BNPL space by partnering with Affirm. Earlier this summer, Affirm became the first BNPL provider to be added to Amazon Pay.
Andrew Lipsman, principal analyst at Insider Intelligence, sees this latest move as a way to try and get a new type of purchase considered for Amazon Pay users. "An underreported reason behind Amazon's flagging e-commerce growth has been the slowdown in high-ticket purchases online," he wrote in an email to Modern Retail. "A lot of categories like consumer electronics, furniture and appliances were pulled forward during Covid and haven't bounced back yet. Any expansion of BNPL for Amazon is likely designed to overcome friction with higher ticket purchases and accelerate shopping in these categories again."
Another likely reason why Amazon is boosting its fintech services is because it's more profitable. As we wrote last week, Amazon's current internal mantra is about growing profits and trimming fat. A business like digital payments presents yet another way for Amazon to diversify away from its cost-intensive retail business.
Amazon news to know
Amazon is planning on charging a 2% fee to sellers who ship their own products starting October, Bloomberg reports.
Amazon Pharmacy to automate discounts on more than 15 insulin and diabetes medicines, Reuters reports.
Pinterest, BuzzFeed, and more apps and websites will start to show Amazon Sponsored Product ads.
What we've covered