Amazon Briefing: Agencies are increasingly helping clients expand to other marketplaces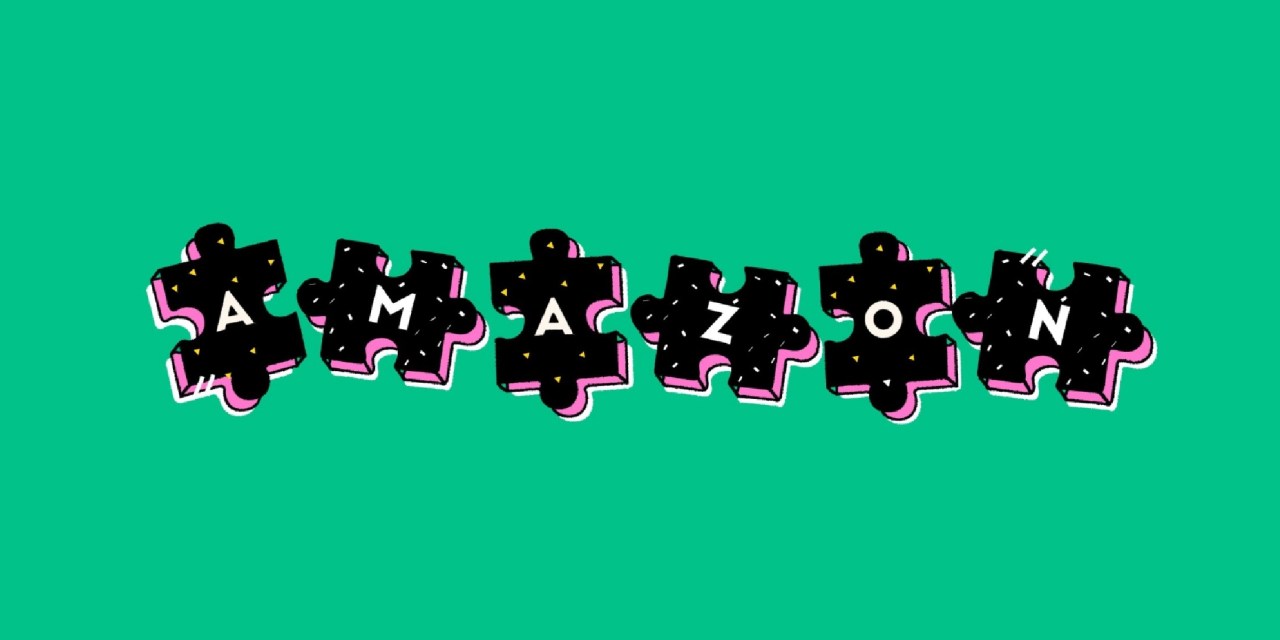 This is the latest installment of the Amazon Briefing, a weekly Modern Retail+ column about the ever-changing Amazon ecosystem. More from the series →
This is the latest installment of the Amazon Briefing, a weekly Modern Retail column about the ever-changing Amazon ecosystem. To receive it in your inbox every week, sign up here.
As marketplace expansion becomes a top priority for Amazon sellers, several e-commerce agencies and accelerators are now tweaking their operations, hiring and marketing strategy to better serve their clients.
In the last six to 12 months the pace at which clients want to discuss selling on other marketplaces has accelerated, agency heads say. They attribute this to increased competition on Amazon, the war on profit margins and rising FBA costs, among other factors. A recent study of more than 2,000 Amazon sellers by Jungle Scout drives this point home, that 52% of the brands surveyed wanted to expand to selling on additional e-commerce platforms in 2023.
In turn, these agencies are dedicating more resources to helping brands grow outside of Amazon. SupplyKick has created a new "role and responsibility" inside of its company around marketplace expansion and now has an internal team that focuses on this area. Meanwhile, e-commerce accelerator Pattern has added an entire team that is responsible for directly hiring from large retailers like Walmart and Target and other marketplaces to bolster its efforts. Last week, Pattern partnered with Mirakl to integrate its e-commerce acceleration platform into Mirakl Connect — allowing Pattern partner brands to sell on platforms like Kroger, Belk and Macy's.
Both Pattern and SupplyKick have focused on helping clients sell through other marketplaces besides Amazon since inception in 2013 and 2014 respectively. But in the past year, as shoppers became more price conscious due to inflation and Amazon's core e-commerce growth slowed, they say their clients. have become more keen to expand to other marketplaces in pursuit of faster sales growth. SupplyKick founder and chief executive Chris Palmer said for example that 40% of his firm's brand partners have expressed interest in selling on other marketplaces beyond Amazon in the last six months.
SupplyKick helps clients optimize sales on marketplaces like eBay, Wayfair, Home Depot and Walmart besides Amazon. In order to better support the desires of clients to expand to more marketplaces, Palmer said that SupplyKick "created a new [and] role responsibility inside of our company around marketplace expansion. And now that role is shared by multiple people."
He also added that in the past year and a half, "we reallocated a meaningful part of our marketing and brand management teams to incorporate external marketplace expansion beyond Amazon US, which has been the primary breadwinner of the marketplace conversation for a long time."
In order to better underscore to clients that his firm works with these marketplaces, Palmer said that SupplyKick has also added the logos of other marketplaces on its homepage. Additionally, Palmer said that SupplyKick has ramped up its efforts "on advertising in those other marketplaces, as well as catalog expansion and account setup."
Meanwhile, George Hatch, director of marketplaces at Pattern said the agency is investing in its core competencies of data science, technology and services and prioritizing that investment into marketplaces. "Where this comes into the discussion is 'incrementality' and control where they're looking for additional buyers. They want help managing their brand's e-commerce experience across domestically, Walmart, Target Kroger, Macy's, Kohl's, eBay, but then also internationally," added Hatch. For example, one Pattern client, outdoor brand Athlon Optics, recently started selling through Walmart's marketplace after previously only selling through Amazon.
Hatch said that Walmart and other marketplaces are growing rapidly with the number of sellers. "It's almost like Amazon five to seven years ago, where if the brands don't start controlling the marketplace, now, it ends up in such an unmanageable position with so many sellers competing on price that it starts affecting their business on Amazon and other marketplaces for them."
Brands told these agency heads they are looking to sell through more marketplaces in pursuit of faster e-commerce growth. "Every single potential brand partner that we are talking about in our sales funnel, now, the conversation has expanded outside of Amazon U.S. to include so much more of the international [geographies] as well as other U.S. domestic marketplaces," Hatch said.
Pattern is not only expanding the marketplaces teams by adding additional headcount, but also deepening the functionality that the agency has with existing marketplaces.
Ultimately, SupplyKick's Palmer said as brands continue to expand their presence across rival platforms, growing its GMV will continue to be a challenge for Amazon.
"Market share will be spread out across the other challengers to Amazon. Walmart and eBay will benefit in a major way, mostly due to new sellers moving there," he said.
Amazon shakes up its European distributor relations
Big changes are afoot for European distributors that use Amazon's 1P platform. The company appears to be trying to reduce its reliance on middlemen distributors that sell directly via Vendor Central.
The company sent a message, which has been viewed by Modern Retail.
"As part of a procurement policy implemented at a European level," the letter writes, "Amazon has decided to focus on sourcing brands directly from brand owners."
"As is common for all businesses, we regularly review our approach to product sourcing as we try to control our costs and keep prices low for customers. With this in mind, we've decided to focus on sourcing certain products for our European stores directly from brand owners," a spokesperson said in an emailed comment. "We will continue to source products from wholesalers and distributors if they are the brand owner or have sole distribution rights. Wholesalers and distributors are still welcome to work with Amazon, and can choose to sell these products to customers directly on our store through Amazon Marketplace, as a third-party seller. In order to help wholesalers and distributors prepare for this change, we will not implement this change until April."
At its simplest, this means that distributors that don't have exclusive rights to sell a product will be removed from the Vendor Central platform. And it's just another case of Amazon tightening the rules associated with its first-party vendor program.
While many vendors on Amazon's 1P platform are brands, there are a small set of distributors that buy up stock from brands and then sell them wholesale to Amazon. According to Martin Heubel, an Amazon vendor strategy consultant, distributors make up only a small percentage of the total vendors on Amazon, but many bring in tens of millions — if not hundreds of millions — of dollars in revenue. "For those distributors, it will have quite a devastating effect," he said.
As Heubel sees it, this is a move by Amazon to improve its margins on wholesale orders. Rather than working with a middleman who bought products from the brand, Amazon is trying to make wholesale ordering more direct. Amazon is saying "let's just cut out the middleman," explained Heubel. "We get this margin opportunity."
For now, this is only impacting European distributors. But it could hint at Amazon thinking of making similar changes elsewhere. "Depending on the outcome and the repercussions of it," said Heubel, "it could also be moves to the U.S."
Amazon news to know
In an interview with the Financial Times, Amazon CEO Andy Jassy said he was still planning to "go big" on brick-and-mortar retail. This comes after the company announced scaled-back plans for its physical stores.
New data from Marketplace Pulse shows that Amazon pockets as much as 50% of sellers' revenue when taking into account rising costs like fees and advertising.
Amazon said it's talking with regulations about its acquisition of Roomba-maker iRobot, Reuters reports. European regulators are reportedly investigating proposed deal.
What we've covered