Amazon reports it disposed of 6 million counterfeit items last year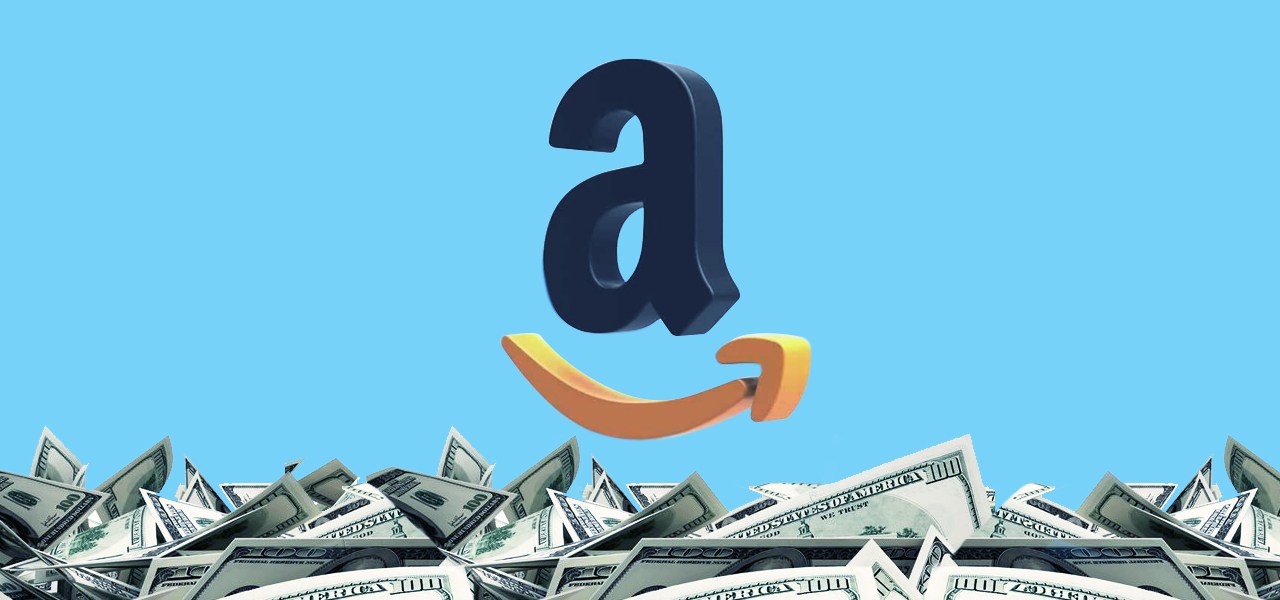 Ivy Liu
This story was first published in Modern Retail's sibling publication Glossy.
From upgrading counterfeit detection technology to destroying fakes and raiding factories, Amazon says it's pulling out all the stops to prevent fakes on its platform. 
The e-commerce giant released its third annual "Brand Protection Report" on Tuesday, outlining all the details on its battle against counterfeits. Subjected to lawsuits by multiple brands over the past several years, Amazon said it is increasing its technology and legal efforts to prevent fakes from getting on the platform. It's also taking action against those caught selling them, according to the report.
"Counterfeiters really follow the money, and they'll counterfeit about anything, from luxury handbags to household items," said Anna Dalla Val, director of global brand relations at Amazon.
The first line of defense for Amazon is its seller verification tools, which blocked 800,000 attempts to set up Amazon stores by "bad actors" looking to sell counterfeits, according to the report. This is down from 2.5 million attempts in 2021 and 6 million in 2020, it said. The report cited deterrence as the reason for the decrease. In 2022, Amazon ramped up its vetting of sellers by adding a video chat requirement to verify identity. To set up a store account, sellers are also required to share a government-issued photo ID, taxpayer information and details about their identity, location, bank accounts and credit cards. 
"The combination of our new seller vetting and holding bad actors accountable has had this deterrence effect," said Dalla Val.
Brands have grappled with counterfeits on Amazon for years, taking a variety of different approaches. Some have opted to sue the e-commerce platform. In 2017, Chanel won a lawsuit against Amazon and counterfeit sellers over fakes being sold on the platform. Amazon is currently being sued by luxury shoemaker Christian Louboutin over ads on keywords using Louboutin's brand name to sell fakes.
The brand "definitely" looks at keyword buys "as one of the many signals of potential abuse in the store," said Dalla Val. 
In contrast, other brands have decided to cooperate with Amazon in lawsuits against counterfeiters. In 2020, Valentino joined forces with Amazon in a lawsuit against counterfeiters. Brands are also working with the platform to go after influencers hawking fake products: In 2022, Cartier and Amazon filed a lawsuit against a China-based influencer for promoting fake Cartier products on Instagram and selling them on Amazon.
Amazon's report emphasized its legal actions against counterfeiters, saying it pursued a total 1,300 cases via lawsuits and criminal referrals over fakes last year in the U.S., the U.K., the E.U. and China.
This included working directly with law enforcement in these countries to identify fakes found not just in Amazon-owned facilities, but also in the original factories where they're being produced. According to Amazon, a total of 6 million counterfeit items were "appropriately disposed of" last year. Details on the disposal process were not disclosed. Members of Amazon's Counterfeit Crimes Unit not only investigate and report evidence of counterfeit production to law enforcement, but they also "participate in the raids" on the factories, said Dalla Val. 
In one case, Amazon worked with multiple Public Security Bureaus in China to conduct raids on factories that resulted in the seizure of over 240,000 items. The report listed other actions in cooperation with police in Germany and London.
Amazon won't pinpoint a specific location as a source of the largest number of counterfeits. "It's a global counterfeit problem," said Dalla Val.
According to third-party research, most counterfeit items on Amazon are coming from China. North Carolina State University professor Robert Handfield, who researches counterfeits, has estimated that 80% of counterfeits entering the United States arrive from China. 
The company talked up its cooperation with brands via its multiple programs that brands can join to fight counterfeits. The largest of these is its 6-year-old Brand Registry program, which allows brands to report counterfeits they find on the platform. Amazon also said it improved automated technology to take down fakes before brands need to report them. 
Brands have also taken different approaches in regard to selling on Amazon to combat fakes. Birkenstock and Nike have both closed their Amazon stores in the past over the proliferation of fakes on the platform. Others, such as Peace Out Skincare and Biossance, have recently opted to open Amazon shops, in order to use its Brand Registry and other brand tools to fight fakes. After launching on Amazon in January 2022, Peace Out Skincare's chief commercial officer, J.P. McCary, said that the move onto Amazon was to "take ownership and control back" from unauthorized sellers.
Brands also turn to third-party service providers to scrape product listings and track unauthorized sellers to flag to Amazon for removal. Peace Out, for example, uses SuperOrdinary to do so.
In this year's report, Amazon touted the improvement of automated counterfeit removal, stating it cut down on brands' need to monitor for fakes manually. It stated that 99% of all infringements are removed automatically rather than through manual reporting. It added that brands filed 35% fewer infringement notices year-over-year, which it attributes to improved technology removing counterfeits automatically by scanning 8 billion product listings daily.
In its 2021 report, Amazon revealed that it had blocked 10 billion attempted counterfeit listings in 2020, but the total listings number was not available this year. The report said Amazon has also worked with the U.S. Patent and Trademark Office to identify and remove 5,000 brands infringing on trademarks.
In 2022, Amazon updated the functionality of its Brand Registry program so brands could see the number of listings that were proactively removed.
Also available to brands are its Project Zero Program which allows them to remove products directly. It now has 22,000 members, according to the company. Brands can also participate in its Transparency program, which provides unique serial numbers to products and a badge noting that Amazon has verified them as authentic in cooperation with the brand. According to the report, 900 million units have received numbers so far.