Why BNPL is an essential brand and retailer strategy this holiday season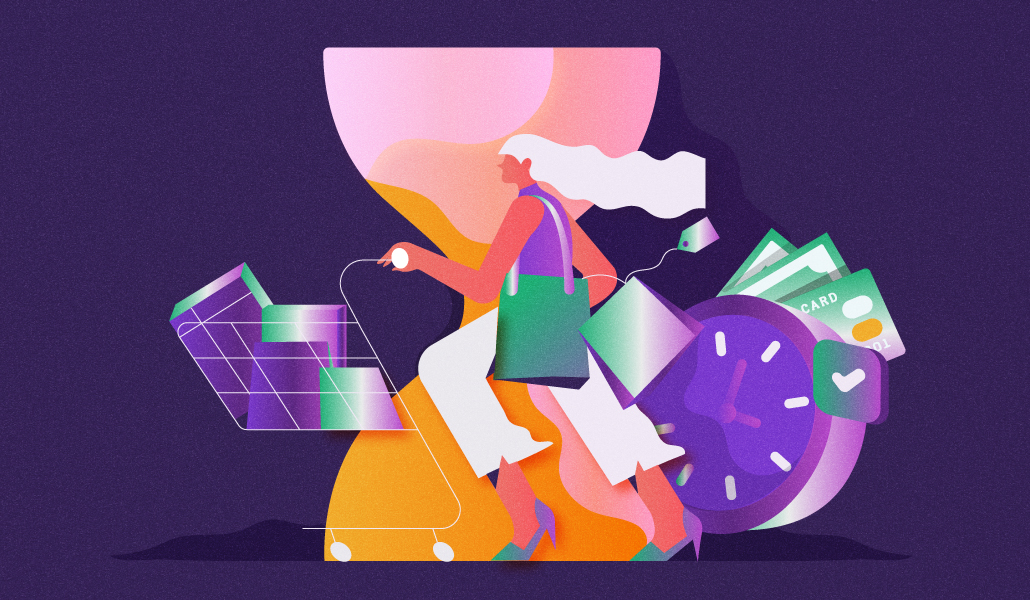 In recent years, buy now pay later (BNPL) options have become increasingly popular with consumers and merchants, especially as inflation spiked in 2023.
Now, as the 2023 holiday season gets underway, consumers still want to shower their families and friends with gifts. However, the spirit of generosity during the holidays often comes with a cost. For example, a LendingTree holiday debt survey found that 35% of Americans took on debt to pay for holiday purchases in 2022 — $1,549 on average in 2022 compared to $1,249 in 2021.
To win consumers' spend, brands must offer robust incentives, including the promise of additional value from every transaction. One approach brands and retailers are taking this holiday season includes BNPL solutions that deliver additional consumer benefits, help to protect buyers' budgets and offer something extra all the same.
Payment options, interest fees and credit-building are now part of the BNPL strategy
While the purpose of BNPL solutions is to offer consumers flexible payment options — generally by splitting up a purchase into several evenly-spaced payments — they've expanded to include many more benefits.
For example, some BNPL vendors have expanded their payment options beyond the pay-in-four to include splitting into two payments (both of which typically come with no interest or fees), as well as longer-term payment options.
Another thing to consider here is that brands and retailers can use the offering of BNPL in place of discounting in some instances to pull in consumers — offering them an incentive that is much cheaper for the brand than a percentage or dollar-off discount.
Additionally, there are BNPL solutions that offer credit building through the pay-in-four option — a significant benefit to people without credit cards looking to improve their credit ratings.
"When it comes to our users, it's clear that we are a substitute or safety net compared to credit cards," said Charlie Youakim, Chief Executive Officer at Sezzle. "Over 90% of purchases by consumers using Sezzle are through debit cards or ACH. In a November 2023 survey with users, we found that 25% do not have credit cards at all, 31% have one credit card, and 44% have two or more. Generally, people who use our product either have very limited access to credit cards and want to save them for emergencies or are fearful of using them as they have a significant interest burden if not paid down each month."
By using some of these credit-building programs, users can see an average credit score increase of 20 points within the first four months of reporting — a significant benefit for anyone who doesn't have any credit cards or is worried about using them regularly.
Sustainable and purpose-driven BNPL helps brands attract values-minded consumers
As more consumers — especially Gen Z and millennials — shop with sustainable and purpose-driven brands, partnering with a BNPL vendor that shares the same values aligns with quantifiable purchase consideration and behavior.
For instance, in a Sezzle user survey of 4,576 respondents, 75% of shoppers said they actively seek out brands dedicated to social good initiatives. More than 82% of respondents expressed the importance of making payments through companies with a strong focus on social good and sustainability. Since ethics and purpose are more prominent in shoppers' minds, brands and retailers should consider these factors when introducing products and services.
"Having a B Corp certification is a differentiator that merchants flock to so that they can affiliate themselves with a service that is beneficial to shoppers and the planet," Youakim said. "With the looming environmental and social challenges that future generations are poised to inherit, Sezzle and our community of B Corp brands demonstrate that every industry, including payments, can play a role in providing solutions and driving a positive impact for today and the future."
Securing the right BNPL vendor drives AOV, basket sizes and repeat customers
Partnering with Sezzle, one of the nation's largest sporting goods and outdoor stores, saw over a 67% increase in basket sizes. Nearly 64% of Sezzle transactions at the retailer came from existing Sezzle users, with over a 77% checkout conversion rate with the brand.
Helping to drive these results was the store connecting with a BNPL vendor already integrated with a wide range of merchants. Consumers already familiar with or using that BNPL vendor are more likely to use the same service to check out with a new merchant.
According to a February 2023 Forrester total economic impact study, Sezzle merchants experienced a 45% or more average order value lift, 90% of their volume comes from repeat Sezzle shoppers, and the top 10% of Sezzle users make about 46 purchases a year.
As savvy brands and retailers look for the right BNPL partner, they check to ensure customers can split up payments without incurring any interest or hidden fees. They are also scrutinizing partner capabilities to ensure signup is quick and easy — and it must be secure and reliable.
To secure consumers' spend, brands and retailers are working to offer more value in each transaction by choosing BNPL vendors that provide consumers with robust benefits. Offering BNPL options that give consumers additional incentives may be the push they need to spend with one brand over another.
The average outcome for customers who joined Sezzle Up (Sezzle's credit building service) in September 2021 or October 2021, while starting with a FICO 8 score under 600 and making on-time payments was rounded from 19.81 points to 20. Other factors, including activity with other creditors, may impact results.
Sponsored by Sezzle