How one eyeglasses brand is driving a clearly effective omnichannel experience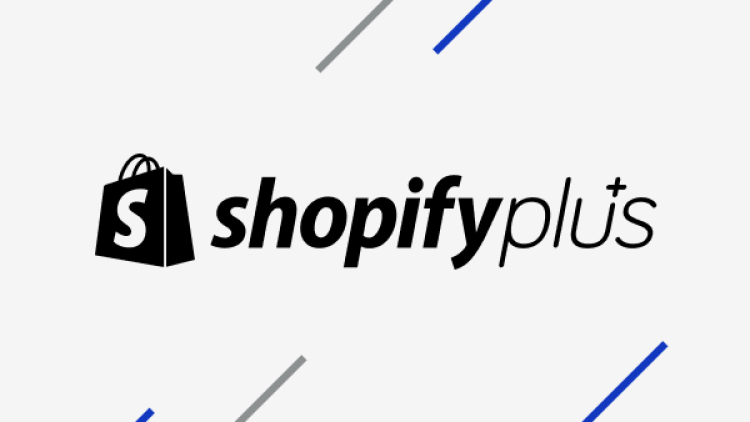 Paul Gray, partner marketing lead, Shopify Plus
As consumer behavior changes in 2021 and beyond, new norms around shopping online and in-store are emerging. According to Shopify, 62% of consumers are more comfortable buying in-store with contactless payments, and 50% of consumers prefer to schedule appointments rather than simply show up.
Resilient retailers are developing approaches that deliver true omnichannel experiences, connecting online and offline consumer journeys to generate the strongest return. In the case study that follows, the value of the omnichannel commerce experience is clear, and the tactics that drive the example include building strong connections between online and offline experiences as well as ways to dovetail with factors such as seasonality.
Case study: Navigating a complex journey to purchase
Founded in Montreal in 2011 by sister-and-brother team Sophie and Louis-Felix Boulanger, BonLook sells Canadian designed frames and Canadian made lenses. The company has grown from an online-only store to a national retailer with 36 locations across the country and online sales in the U.S. and worldwide. BonLook prides itself on creating on-trend and timeless designs, and delivering an outstanding unified commerce customer experience.
Because prescription eyeglasses are a medical product, they can be a potentially complicated purchase. During their purchasing journey, customers need to upload prescriptions and make decisions about lens material, blue-light protection, anti-fatigue protection, frame types and size as well as cosmetic decisions about styles and designs. Depending on the province or state of sale, there are variations in taxes that customers may need to pay as well as optical-colleges rules and laws.
With those factors in play, BonLook developed a proprietary headless commerce platform to act as the single source of truth across all touchpoints. BonLook wanted to migrate from their costly legacy ecommerce platform, and chose to work with Pointer, an ecommerce agency that builds exclusively on Shopify Plus. Working closely with launch and engineering teams, they focused on building a custom environment combining front-end design and user experience with back-end integration.
Building a clear and compelling omnichannel experience
In-store, BonLook associates offer appointments to help customers find the right product for their needs, considering how their prescription may influence the styles available. In the context of Covid-19 pandemic and distancing requirements, BonLook also strongly encourages appointments to allow a secure experience. They developed a custom iOS application that allows associates to help customers decide and then make their purchase. The app integrates BonLook's platform with their online store; customers can make their final purchase online if they wish, and their choices give in-store associates insights into inventory and orders.
BonLook sought to create the same high-touch experience for online customers, and leveraged augmented reality to allow a customer to try-on frames online. The online store connects via a private app built by Pointer, synchronizing several resources from the BonLook platform including: products, discounts, orders, gift cards and more. The integration also provides real-time inventory data ensuring the online levels are in sync with the retail locations across the country. These features help ensure reliable online inventory while allowing customers to make purchases accurately and confidently.
Providing BonLook with a tool that works seamlessly with their existing infrastructure was integral to the project's success and allows them to focus on continuing to build a strong online presence. As a result, BonLook has seen an average order increase (AOI) of 18% year over year.
Solving further purchase complexities: The tax factor
With prescription eyeglasses and sunglasses essentially being two products in one — i.e., taxable frames and non-taxable lenses — and with taxes varying depending on the customer's specific location, being able to show accurate and relevant pricing is critical to BonLook.
The solution for that complexity lies in the product synchronization stage. For every BonLook frame style there are two available frame variants — one taxable and one non-taxable. If the lens variant is a prescription, a non-taxable frame variant is used, and if the lens is not a prescription the taxable variant is used instead. This is handled in both a theme file and the actual order that gets passed on to the BonLook platform for processing. As a result BonLook's platform quickly displays the appropriate full price to the customer.
Building ongoing relationships with customers
No matter how a customer first purchases from BonLook, whether online or in-store, their records are securely stored and analyzed, allowing BonLook to engage them with effective loyalty promotions and activities. With eyewear style and colors having a seasonal aspect to it, BonLook can personalize inventory to time and place, inviting shoppers to explore different colors and styles and — as that consented data shows that customers start thinking about a second purchase after 136 days and 15% make a second purchase within six months — BonLook can deliver email communications tailored to each individual customer within those behavioral timeframes.
"BonLook seeks to deliver the most remarkable eyewear experience for customers, online and in our stores," said Louis-Felix Boulanger, co-founder and COO at BonLook. "The choice to build on Shopify was crystal clear, given the strength of their product, their platform's ability to connect with tailored platform and their vision of the future of commerce. Together, we're pioneering the best omnichannel experiences for eyewear."
The continued evolution of commerce, with opportunities to better connect online and offline experiences is providing retailers with unique opportunities to craft high-performing experiences.