With a recession looming, marketers are buying premium TV ads for the price of direct-response campaigns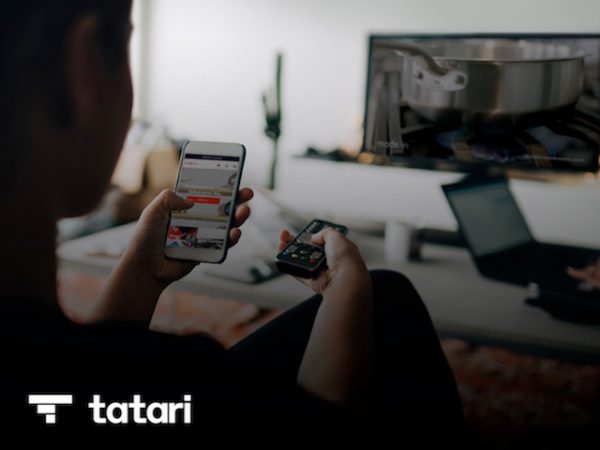 by Philip Ingelbrecht, CEO of Tatari
Just shy of two quarters into the new year, many retailers are already falling short on their 2020 projections. The cause is, of course, the economic fallout of the global pandemic, COVID-19.
In circumstances like the present crisis, there is an understandable reaction: many retailers are moving to immediately curtail marketing spend and save money. But history shows that smart brands can succeed and stabilize when they increase their investment during times of crisis, building awareness and consideration while others scale back.
Confidently navigating these waters takes nerves of steel — and also a solid dose of data science and prowess in TV advertising.
Let's first take stock of the market dynamics. Viewership is up no matter how you look at it: more people, more hours, more dayparts. That means more TV ad inventory supply. The sudden evaporation of all live sports and event programming, on the other hand, has left major inventory holes that networks are working hard to refill.
To make matters more challenging for the networks, many brands in highly impacted industries like travel, hospitality and events (or "BEACH industries") have paused or outright canceled campaigns. This has created a buyer's market, where TV advertisers can almost name their price. At Tatari, we recorded firesales — in some cases, as much as 90% off rate-card pricing. Furthermore, the speed at which all of this came down has also opened arbitrage opportunities — i.e., mispricings in TV ad inventory or impressions selling for less than what they're worth.
It's a perfect storm for retailers. More people are watching more TV and pockets of steeply discounted premium inventory are available. The ability to track this with daily insights and action items, and with data science, will make all the difference.
Today's unprecedented market dynamics have enabled retailers to buy massive reach on premium TV at the price of a direct response campaign. With the right tools and information, companies previously priced out of TV can now affordably buy consideration and awareness across huge (and new) audiences. Once a retailer has become a consideration, the chance of driving new sales goes up (literally) exponentially, from zero to "some probability."
For example, Made In Cookware CEO Chip Malt managed to capture all of these dynamics in one short Instagram story, which showed his site traffic rapidly ticking up as millions of viewers watching ABC 20/20 learned about Made-In for the first time. Malt purchased this spot for half of what he would have paid just a few weeks ago.
Furthermore, success in these cases is not only about reach – it's also an asymmetric opportunity for brand building. Buying premium inventory at low prices puts challenger brands alongside the major established players, conferring a halo of legitimacy, quality and prestige that is difficult to assign a dollar value. When others pull back, challenger brands can not only build awareness, but also conquest share from the competition.
While Made In Cookware made TV inroads, a large competitor in the same category was no longer present on television. Malt's TV dollars worked double-time: Made In Cookware not only gained, but took from what their competitor left on the table.
Another example: the pandemic has given many retailers the opportunity to share the narrative of what they truly stand for. FIGS, an LA-based retailer of medical scrubs, became one with its customers (healthcare professionals) by donating 30,000 scrubs. The brand didn't have to to run an ad highlighting the quality or price. Only the bold will switch their campaign from DR to brand, and own it too.
All of the above holds especially true for DTC brands. They have primarily built their businesses on performance advertising and digital. As absurd as it may sound, the crisis at hand offers DTC brands a chance to build a brand in a data-driven way.