How B Corps are leading the way in sustainable retail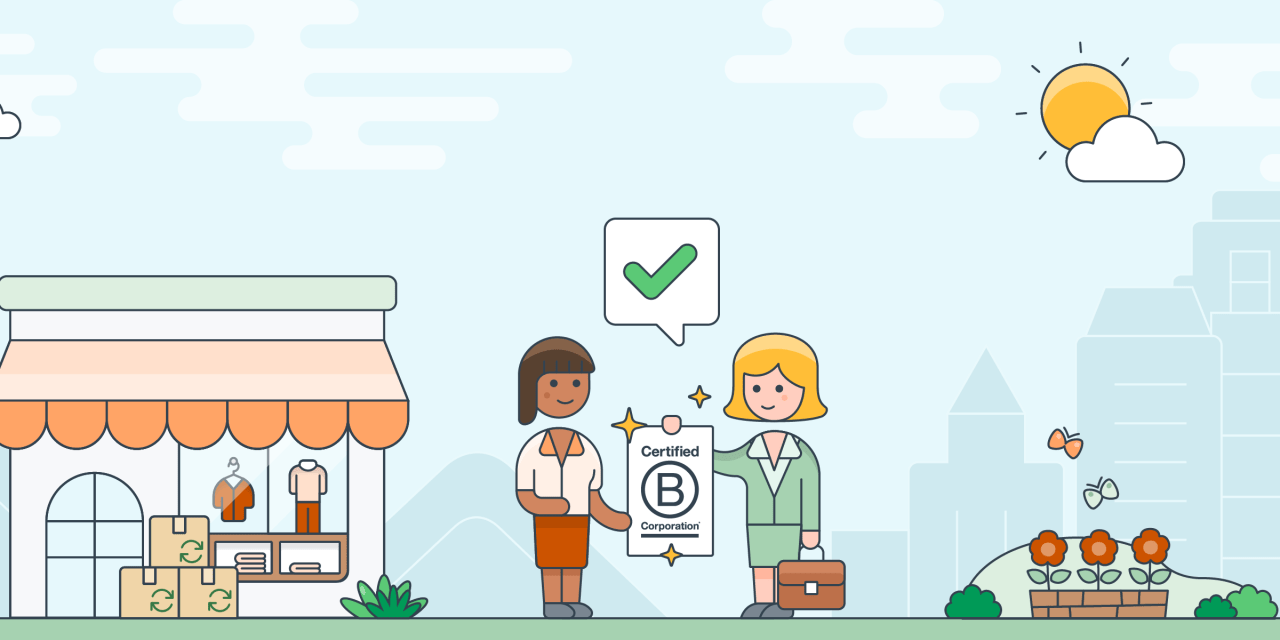 Pablo Päster, associate director, Climate Neutral Applications, South Pole
Sustainability is one of the hottest topics in retail right now. From fashion and beauty to food and housewares, retail has a long history of environmental damage — be it through carbon emissions, packaging waste or the disposable nature of many products.
Today, consumers expect more from businesses where climate change and other sustainability issues are concerned. As a way to communicate their values and commitments, more and more brands and retailers are seeking out status as Certified B Corporations. B Corps are companies that have been verified as meeting high standards of social and environmental responsibility. They must act in the best interest of all stakeholders, including employees, the environment and the local community, and to retain certification, B Corps must regularly prove they balance profit with purpose while prioritizing the planet.
There are currently more than 3,500 certified B Corps in more than 70 countries. Last year, B Corp certification rose 23% globally, likely in response to a pandemic that forced many businesses to reassess their priorities and find ways to make a positive impact.
B Corp certification creates business opportunities as well. According to a study from IBM and the National Retail Federation, nearly 6 in 10 consumers report they are willing to change their shopping habits to reduce their environmental impact, and for those who rate sustainability as very or extremely important, more than 70% say they'd pay a premium for brands that are environmentally responsible.
For businesses, protecting the planet is becoming a critical part of attracting customers, building loyalty, and ensuring long term success. From sourcing to shipping, the following examples highlight how B Corps are working to move the retail industry toward a more sustainable future, earning customer attention and loyalty along the way.
Transforming plastic bottles into fabric
Each year, a half-million tons of plastic microfibers are dumped into the ocean — roughly equivalent to 50 billion plastic bottles. It is a top-of-mind issue for responsible customers since these microfibers cannot be extracted from the ocean and can spread throughout the food chain.
To turn that tide, Thread International transforms plastic from the streets and canals of Haiti, Honduras and Taiwan into high-quality synthetic raw materials and consumer goods. The company works with communities and brands to create new supply chains, keeping millions of pounds of plastic from landfills and the ocean and developing waste collection networks that create fair opportunities for thousands of people living in low-income communities. Thread has also partnered with global brands like Timberland to help source responsible materials and create more sustainable products that customers are proud to wear.
Keeping textile waste out of landfills
Roughly 85% of textile waste in the United States goes to landfills or is incinerated. In the case of synthetic fibers, which make up 60% of all fabrics, material decay is slow and contributes to the dangerous emission of methane, a potent greenhouse gas.
There are a number of innovative companies working to address the environmental impact of textile waste, such as Solmate Socks, which collaborates with RecoverTex to collect remnants from T-shirt factories that would otherwise go into a landfill. Solmate Socks grinds them down and re-spins them into yarn for its products, avoiding additional dyes and colors while minimizing other types of waste.
Shipping and packaging goods in a sustainable way
The pandemic drove a massive shift to e-commerce and with it, a huge increase in delivery vehicles on the road and packaging heading to landfills.
Transportation activities are responsible for approximately 17% of global greenhouse gas emissions and the World Economic Forum estimates there will be 36% more e-commerce delivery vehicles on the road by the end of the decade.
One B Corp that's taking responsibility for the e-commerce boom is Sendle, a U.S.-based carbon-neutral shipping carrier. The company reduces the environmental impact of shipping by filling excess space in existing delivery trucks to ensure every route is as efficient as possible. It then offsets emissions by purchasing credits in carbon projects through its partner South Pole, and supporting reforestation in the U.S., and wildlife conservation in Australia. Since the company launched in 2014, Sendle has offset the carbon emissions associated with more than 11 billion miles of shipping.
In another example of doing good equating to good business, Sendle's research found 64% of customers say they'd be more likely to buy from a retailer that offered compostable packaging, which the company offers to small businesses.
Climate advocacy and net zero commitments
Beyond driving change in their own operations, Allbirds, a poster child of sustainable footwear, recently worked with the trade organization Footwear Distributor Retailers of America to advocate for a price on carbon for all members, one that would be levied upstream and applied equally based on the carbon intensity of the materials and products they produce.
In another example, at the end of 2019, retailers, fashion brands, suppliers and more than 500 B Corps from multiple industries came together to publicly commit to achieve net zero by 2030, accelerating the trajectory of their reduction of greenhouse gas emissions 20 years ahead of the Paris Agreement.
The pledge — and impact upon meeting their goal — is a powerful example of what B Corps and other like-minded businesses can accomplish when they share a common goal and work together to drive change.