'Workcation Retreats': Tourist destinations offer remote-working packages including personal assistants, to attract visitors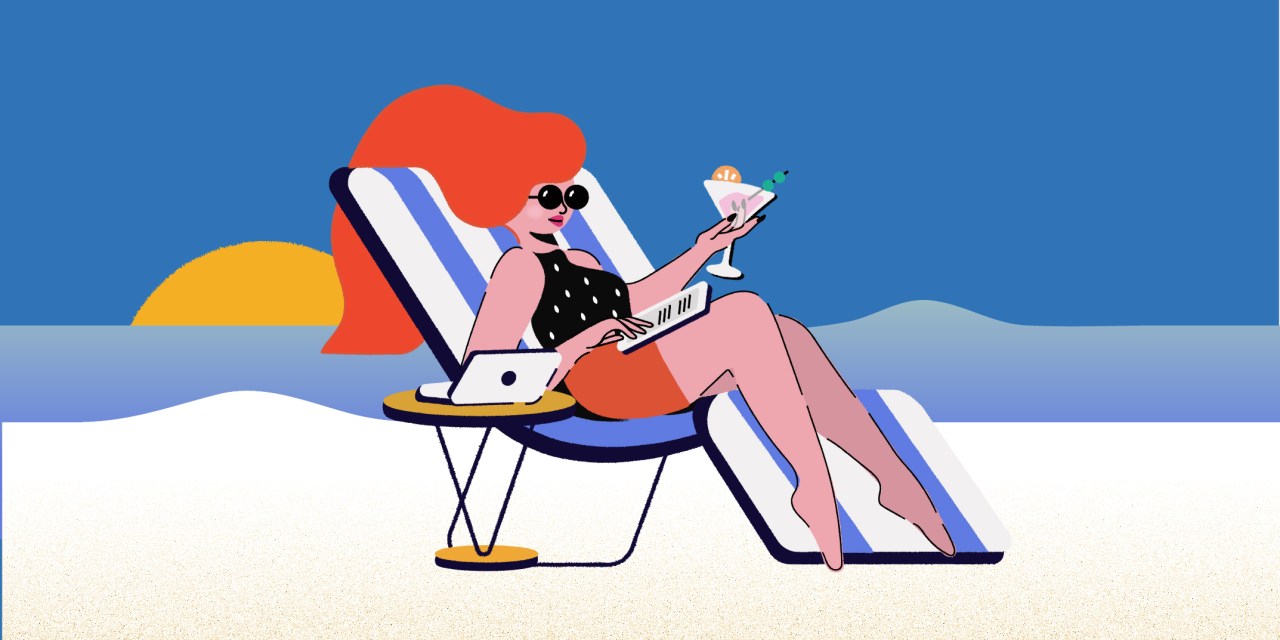 Ivy Liu
This story was originally published on Digiday, Modern Retail's sibling publication
The remote-working trend triggered by the pandemic is paving the way for more professionals to mix business and pleasure from exciting, exotic destinations.
With international border restrictions starting to loosen, tourism operators are seizing the chance to attract visitors by marketing themselves as remote-working hot spots, rather than vacation destinations.
And being able to work from anywhere is one of the top benefits of remote working that 32% of the 8,000 respondents in Kaspersky's Securing the Future of Work study say they want to keep post-pandemic.
Online travel agency Loveholidays has created a ranking of top working vacation destinations, scoring countries on average temperature and rainfall, as well as the number of beaches, restaurants and shopping malls. But it is now also showcasing accommodation, activities and discounts for remote workers along with information on how long they can stay without a visa.
Its Maldives destination promotes a "Work Effectively" package which promotes the pairing of work and wellness and offers an "oceanfront workstation" with a strong WiFi connection. It will even provide a personal assistant to help with day-to-day duties like checking flight information, organizing work and social schedules, printing and admin.
Meanwhile the Seychelles is promoting its "Workcation Retreat" packages which include discounts for anyone using its resorts to stay longer and work remotely, with the ability to extend workcation permits to family members and access to healthcare facilities also provided.
Loveholidays' top 10 features are Dubai, Aruba, Thailand, Mauritius, Antigua, Turks & Caicos, St Lucia, Bermuda, Seychelles and Namibia. U.S. visitors can stay in these countries between 30 and 90 days either with no visa or a tourist visa on arrival. It's a similar story for U.K. visitors, although they need a visa for Thailand.
Holiday havens like Barbados and Bermuda have of course pioneered digital nomad visas, allowing people to work and live freely there for up to two years (conditions and fee permitting). But for those able to commit to that length of time in one place, the working vacation could be the solution.
Thailand is high on Texas-based Australian entrepreneur Sarah Hawley's list, who is an advocate of blending work and travel. For now, road-tripping around the U.S. in a campervan with her husband, former NFL player Joe Hawley, and their baby son, is fulfilling her travel fix. Hawley, who is the CEO and founder of remote jobs matching platform, Growmotely, said they often travel with their family nanny, but otherwise she and her husband divide childcare between themselves as her husband also runs his own business, The Hart Collective, which helps former male professional athletes find a purpose beyond sports.
"The main reason I work while I'm away is because I like to travel and adventure most of the time. Usually you wouldn't find me in one place for more than three weeks. I get bored easily, and feel more creative with movement and adventure in my life. Because of this, I just work wherever I am," said Hawley, who believes more companies will now embrace this way of working.
Working while traveling does blur the lines between screen time and genuine down time, but Hawley makes sure to switch off completely around three times a year.
While Hawley doesn't mind "what people do, or from where, as long as their work gets done", making the best of this means individuals taking responsibility for how work gets covered when they are truly offline, as well as setting and enforcing those boundaries.
Once travel restrictions fully ease, a working vacation to Hawley's native Australia is a priority, making the most of the 20-hour flight time from Austin to Melbourne.
Similarly, fellow Australian Hannah Wickes, CMO at carbon-positive search engine Ecosia, is looking forward to taking up the Berlin-based company's new policy of a four-week working vacation around Christmas and Easter.
"A huge amount of the team is from North and South America, so to make the most out of a trip like that, it makes sense to work remotely plus have a holiday," said Wickes.
Closer to home for those in the U.K., Portugal is styling itself as a remote working hotspot, with hubs in the Algarve and on the island of Madeira. At the time of publication, the country was recently moved to the U.K.'s 'amber list', meaning a quarantine period and testing is required on return.
While Loveholidays initially only analyzed U.K. long-haul destinations, its on-request scoring of Portugal put it on par with St Lucia on its original list. U.S. and U.K. visitors can stay up to 90 days without a visa.
According to Algarve Evolution president Miguel Fernandes, the Algarve Digital Nomads Facebook group has doubled its membership over the past two years to over 5,000, 70% of which he estimated are working vacationers and the remainder remote workers who have permanently relocated.
Investment entrepreneur Marc Peterzens, a Finnish expat who was based in London, began visiting the Algarve frequently from 2019, but now has plans to stay permanently there with his wife (a consultant for a U.S. firm) and two school-aged children. The plan was to be closer to his ageing mother, who was already based there, while escaping the big city.
"As an entrepreneur you can have the choice of where you want to live. The Algarve is the best of both worlds, with a fantastic climate and excellent infrastructure," said Peterzens. "If you can work close to where you want to spend your leisure time, then when you have free time, you're already there."
Peterzens is keen on future working vacations, potentially leaving the Algarve during its peak summer season to visit Finland, the U.K. or even Asia. But, he noted, working holidays for families with working parents would only be viable if short-term childcare was available, so they don't become the sole domain of people with no dependent children — something travel providers and tourism destinations will need to seriously consider.