With Jeff Bezos' upcoming departure, Amazon agencies hope Andy Jassy applies AWS playbook to other services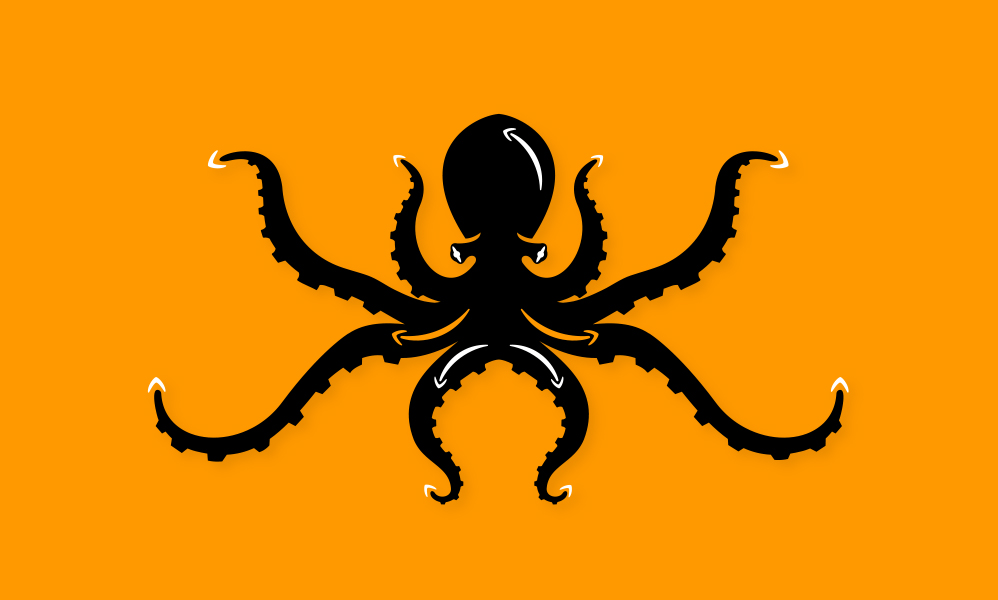 Ivy Liu
In a few months, a new Amazon CEO will take the reins. And all eyes will be on him and how he steers the over $1 trillion company.
Andy Jassy has been named Jeff Bezos' successor, to begin in the third quarter of this year. He's a veteran of the company, joining only a few months after Amazon's launch in 1997. And for the last decade and a half he's been leading Amazon Web Services, a once-ancillary service that helped make the company an online titan. AWS brought in $12.7 billion in revenue in the fourth quarter of 2020; in 2015's fourth quarter, the service made a mere $2.41 billion.
Bezos will stay on as executive chairman, so this isn't a complete changing of the guard. But some changes may be on the horizon with a new CEO. For the people that built businesses that rely on the Amazon flywheel — from sellers to agencies — the hope is that Jassy can make for a more integrated business, and take the lessons he learned from AWS to scale other parts of Amazon's business. Given his focus on technology and services, it remains to be seen where retail fits into the equation. But the overall feeling, according to industry insiders, is that changes won't be abrupt nor surprising.
It's certainly been a tumultuous year, both for Amazon and retail as a whole. The e-commerce giant saw massive growth — sales grew 38% year-over-year in 2020 hitting $386.1 billion. But that came with a cost: at its second quarter earnings last year, Bezos said that he spent the company's $4 billion in profits from the quarter before to handle all the coronavirus-related expenses. The company was in high demand but was also in crisis mode, building out new infrastructure to keep up. Then, last August, Jeff Wilke, the head of Amazon's worldwide consumer business, announced his retirement. This certainly sent shockwaves through the industry, as he was one of Bezos' confidantes.
Now, things seem to be settling down and a longterm plan is coming into view. "Bezos has had over 30 years to indoctrinate this company into his way of thinking," said John Ghiorso, founder and CEO of the Amazon agency Orca Pacific. "I don't expect radical changes."
But there are some hints in Jassy's approach as AWS lead that may inform his future plan. "Jassy built an incremental business for Amazon that on its own would be one of the most successful stories in the last two decades," said Ghiorso. "If he can go out and build another ten of those, that is ultimately where Amazon wins — in a significantly incremental way."
Still, there are some areas of improvement that some are hoping to see. "Amazon has [historically] focused on customers," said Mark Power, founder and CEO of the consultancy Podean. "It's not yet realized how important all the partners are in its ecosystem." In other words, entire industries grew as a result of Amazon's ever-powerful flywheel, but the company has yet to integrate them all meaningfully. "We hope Amazon will become a better partner to the many service partners — we are all looking for a more meaningful partnership," said Power. The fact that business-to-business relationships undergirded Jassy's tenure at AWS gives Power hope.
One recent statistic underscores this relationship. According to a tweet from Marketplace Pulse's Juozas Kaziukėnas, 97% of Amazon's marketing budget in its last quarter was "paid for" by the revenue it brought in from advertising. Advertising has become integral to sellers' and brands' success — and agencies have built empires because of it. Amazon reaps the benefits, but has yet to fully integrate the two. "Advertising is now very interlinked to the seller of any brand or vendor," said Power, "yet they are completely siloed businesses."
According to Kevin Packler, vp and director of Amazon services at the Tombras Group, much of this has begun. "Many of the lessons from scaling AWS were brought over to Amazon Advertising already," he wrote in an email to Modern Retail, "so I don't see an immediate change for agencies or brands either." These changes were subtle, but they were important, like building out a sales and account executive infrastructure to promote adoption and growth of the platform. This is, of course, similar to other ad units and tech companies, but it's distinct from Amazon's marketplace strategy — which was was largely built to be very hands-off and more automated.
Amazon agencies are pinning their hopes on Jassy applying the AWS playbook to services they'd like to see improvements in. "What if Andy looks around the tool shed and realizes with tools like AWS, Amazon could tackle issues like ad fraud on a scale that no one else can?" wrote Packler. For now, much of these issues have been whack a mole. But, as Packler put it, "Andy's working knowledge of AWS is what's most interesting to me. Perhaps a new type of ad network emerges… in a few years."
Meanwhile Kiri Masters, CEO of the consultancy Bobsled Marketing, believes fulfillment services are ripe for becoming a bigger business-to-business play. In a recent Forbes prediction she wrote that AWS was initially developed to solve an internal constraint at Amazon, and once the infrastructure was built, Amazon could sell incremental excess capacity on third parties like private companies and government. Similarly, Amazon developed its logistics systems to solve its own problems, and can resell capacity to other parties." In a follow-up email Masters wrote "now with Jassy as the top dog, I think this move has even more legs."
Still, sellers and agency leaders aren't expecting huge changes in the way Amazon does business. Jassy has been a leader at the company for decades — many insiders in a recent Vox piece described him as sharing Bezos' obsession with customer centricity.
"If it weren't for Covid, I think this would have happened a year ago," said Ghiorso. "Now that that's settled in, they are following through on this plan."