Earnings
// February 18, 2022 ■ 3 min read
With a record number of customers, DoorDash's expansion beyond restaurants is paying off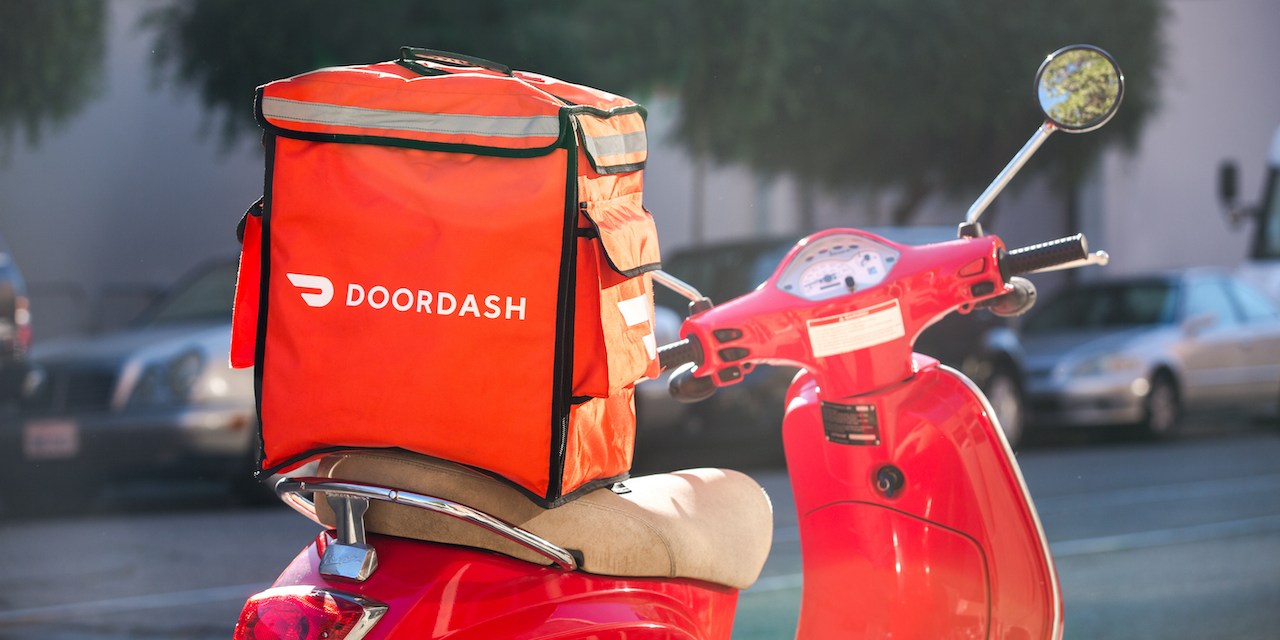 Image via DoorDash
DoorDash reported on Wednesday that it hit a record active users of over 25 million during its fourth quarter, a significant figure as the company has sought to expand beyond restaurant delivery over the past year. 
"Demand on our Marketplace grew substantially in 2021, exceeding our expectations and the expectations of many who questioned the sustainability of demand as restaurants reopened," the company said in its 2021 fourth-quarter earnings release on Wednesday. 
In the past year, DoorDash has ramped up its white label delivery service and partnered with more non-dining retailers like J.C. Penney and PetSmart. Co-founder and CEO Tony Xu said during the company's earnings call that, "on an aggregate basis, about 14% of our monthly active shoppers have shopped in a category outside of restaurants." But, he added, "that number is substantially higher than that in hundreds of markets already." DoorDash's growth indicates that its efforts to diversify outside of restaurant delivery are gaining traction — and that it is fending off slowing sales even as more people go out to eat again. 
The delivery service announced revenue hit $1.3 billion during the last quarter — up from $970 million the previous year. DoorDash also experienced a record gross order value [GOV] of 369 million orders, beating analysts' expectation of 361 million orders on the platform. On the other hand, the company also reported higher than estimated operating losses of $155 million, a narrower figure compared to $312 million in net losses during the fourth quarter of 2021; DoorDash has struggled to maintain its profitability since June of 2020. 
DoorDash first started testing non-restaurant delivery in 2016, but by 2019 the company was pitching retailers on delivery more aggressively. When the pandemic began in 2020, the company doubled down and added dozens of retailers to its platform, allowing them to deliver essential goods to their customers.
On Wednesday, DoorDash also announced an expansion of the Albertsons partnership with rapid delivery, in which it will fulfill customers' Albertsons orders in 30 minutes or less. The move positions DoorDash to compete with fast delivery players, like Gopuff, in major cities like Los Angeles and Seattle.
Chelsea Gross, director analyst at Gartner, told Modern Retail that "DoorDash cast a wide net for retailer partnerships that increased awareness and availability for delivery services beyond restaurants." Gross pointed to big names entering DoorDash's marketplace last year, such as beauty retailer Ulta and grocery chain Albertsons, as examples of major brands choosing DoorDash for same-day delivery. "Each of these touted significant store footprints in key metro areas at launch," she said. 
Even without the newer businesses, DoorDash's food delivery business is beating out competitors like Grubhub and UberEats. Grubhub, which was acquired by Europe's Just Eat last summer, struggled to turn a profit in 2021. DoorDash is attempting to improve delivery margins by charging restaurants for more time-consuming delivery fulfillment. Last week, the company announced it will tack on higher fees for McDonald's locations that take longer to prepare orders. 
Andrew Lipsman, principal analyst for retail and e-commerce at eMarketer, said that DoorDash's strong momentum was likely helped by ongoing pandemic habits. Unlike early e-commerce winners like Peloton, Lipsman said consumers made takeout a part of their permanent routine over the past two years. 
"Out-of-home eating, including delivery, is one of the top discretionary spending categories," he explained. Lipsman added that while restaurant dining made a comeback in 2021, DoorDash was likely helped by the Omicron-related lockdowns and holiday spending during the fourth quarter. 
The takeout revenue, coupled with DoorDash's growing retail marketplace, will likely help it continue to increase average orders, Lipsman said. "Their market share lead shows them to be the delivery winner for the time being," he concluded.