Why Walmart and Amazon are battling over your garage door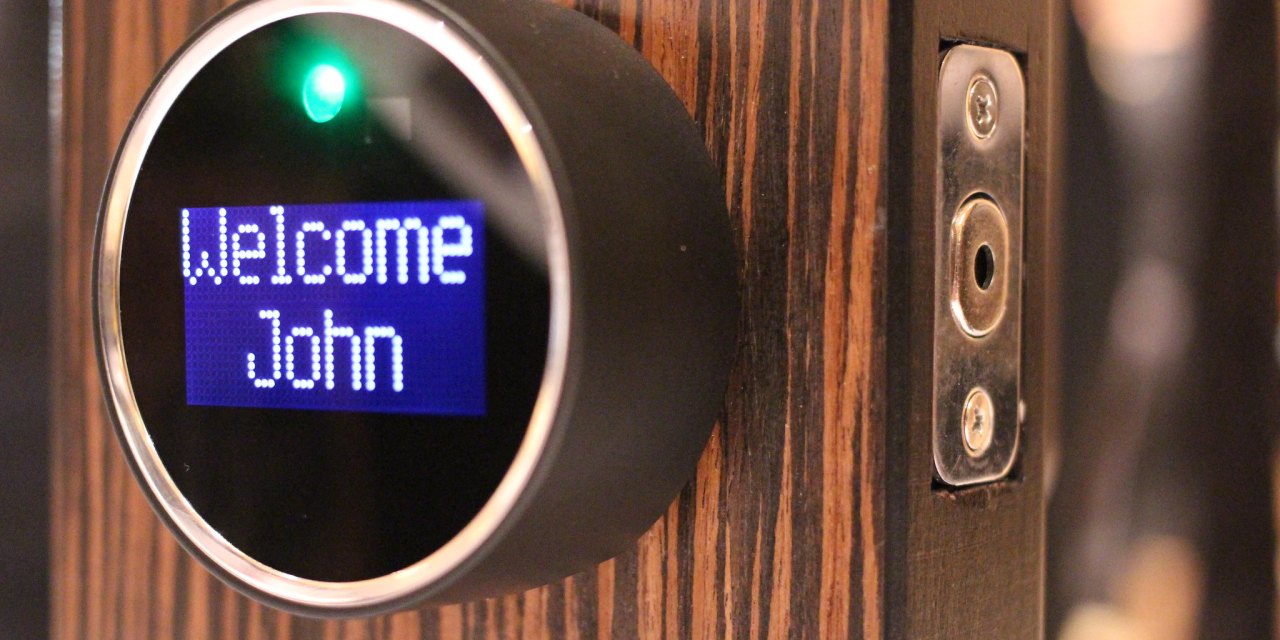 The future of delivery might be in your garage.
Last week, Amazon announced that it was expanding its In-Garage Delivery network to 4,000 cities across the U.S. — making the program, which Amazon first debuted in 2019, national in scope.
For Amazon, In-Garage Delivery is a subset of the larger Key by Amazon service for Prime members, where authorized delivery people can unlock a customer's car, front door or garage door and slip a package inside. But while Amazon is leading the charge for in-home delivery, Walmart is not far by behind. Since last year, Walmart has tested its own InHome Delivery system, which includes a few extra services: Walmart will unload groceries directly into your fridge, put pharmaceuticals in your medicine cabinet and pick up items you want to return at your home. Like Amazon, the company will also deliver to your garage.
The obvious reason why Walmart and Amazon are jockeying to expand their in-home delivery systems is to make ordering online a simpler proposition. Both companies see having in-home and in-garage delivery options as bolstering their overall value to consumers — the less work the consumer has to put in, the more attractive shelling out money for Amazon Prime or Walmart+ seems. But more quietly, in-home delivery programs may also be opening a pathway for both companies to expand — or launch — their presence in the smart home market.
According to Brad Russell, who researches smart home products at the firm Parks Associates, the smart home products needed for in-home or in-garage deliveries — like smart locks, smart garage door openers and smart video doorbells — are still relatively niche. Sales are concentrated among ardent fans. "We haven't seen dramatic numbers of smart door lock adoption rising just yet," he said. But as in-home delivery networks balloon, that might be starting to change. In-home and in-garage delivery, Russell said, is "a huge movement that is helping the adoption of video doorbells, outdoor cameras and smart door locks."
The key reason is that, to be eligible for in-home or in-garage delivery, customers can't generally have a regular old front-door lock. Amazon and Walmart ask customers to buy a smart lock or smart garage door opener.
Both Walmart and Amazon have a smart-home brands of choice. In most cases, Amazon steers its customers toward smart garage door openers and smart locks from the companies Chamberlain and LiftMaster, both of which are owned by the Chamberlain Group. Amazon doesn't have a financial stake in the Chamberlain Group, but Chamberlain's products do integrate with Amazon smart products like the Amazon Cloud Cam. Amazon also advertises its Ring camera, for instance, along with its in-home delivery services — Ring, the company points out, is a way for customers to monitor delivery people who come and go from their homes.
Compared to Walmart, Amazon is the much heavier hitter within the world of smart home technology. Amazon has released a flurry of products, with its Fire TV Cube and its Alexa smart speaker proving to have the most staying power so far. These products are designed to integrate seamlessly with Amazon shopping and delivery. Walmart, for now, has relied mostly on partnerships to do the same — the company worked with Google to let customers order Walmart groceries through the Google Assistant, for instance.
Yet even Walmart has been taking its first, small steps into the smart home market. Last October, at the same time as it began testing out its InHome Delivery program in Pittsburgh, Vero Beach and Kansas City, Walmart announced a massive investment in Level Home — a smart home company that Walmart worked with on a smart lock, the Level Lock. Customers who decide to enroll in InHome Delivery have to buy a Level Lock — at a reduced price of $50 — in order to be eligible (on top of the normal $20-per-month charge for InHome Delivery).
While the investment doesn't necessarily signal a larger entrance into smart home space by Walmart, it does raise eyebrows. "This could be Walmart's first foray into the hardware side of the business, and certainly it's a piece of hardware that could drive their delivery business," Russell said, though he added that this was only a possibility for now.
As more retailers build out their online delivery infrastructure, in-home and in-garage will likely only balloon in popularity — and bundling a particular delivery service with a particular smart garage door opener might become commonplace. It isn't just Walmart and Amazon doing it, either: Macy's, Best Buy, Bloomingdale's and Pet Smart all offer some version of in-home delivery by partnering with the smart locker maker August.
Tyler Lenczuk, who heads delivery services for Amazon partner the Chamberlain Group, expects that these partnerships will fuel greater interest in smart home technology. "The smart home space for a long time has struggled to really gain traction," he said. "I think broadly the home delivery use case is only going to get stronger and I expect there to be more and more players working with other players in the future."
It isn't a leap to think some of these retailers might dabble with smart home products of their own — maybe as a way to further differentiate themselves to consumers. "It would be interesting to see Walmart get into more affordable smart products," said Russell. "If I were Walmart, I'd go into the low end of the market and not the high end."